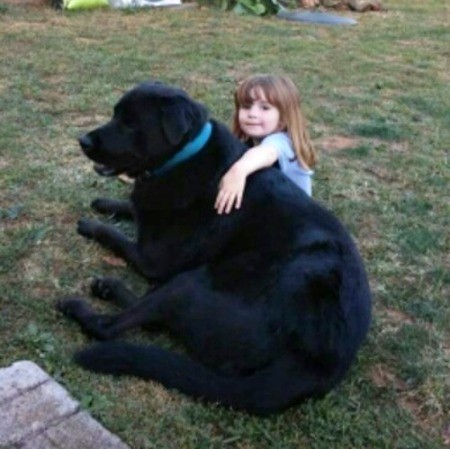 Your Pet's Age
6 years old
Your Pet's Breed
Half Rottweiler, half Great Pyrenees.
How and when did you get your pet?
I found him on PetFinder, he was in a shelter about 50 miles from us. As soon as I saw his picture I knew I wanted him. He was 2 months old at the time.
What does your pet like to do for fun?
Bear is not the spunkiest, but he loves children. I have small grandchildren and they have been raised to respect pets, and my pets have been raised to respect them. This is my 3 year old granddaughter, Avery. During a family backyard get together she decided to rest by her pal, old "Bear Bear" as she calls him.
Do you have anything else to share about your pet?
Bear is a 122 pound bundle of love. He is protective of the kids, when they are outside he wants out, too. And will lay in the shade and watch them.