July 2, 2018
0

found this helpful
Best Answer
if you're starting from seed you have to start it in porous potting soil like vermiculite, watering before planting the seeds and then then putting plastic wrap over it, and covering up again with saran wrap after planting the seeds. As can be seen, it needs a humid environment to grow.
Then make sure they get lots of light but do not put them in direct sunlight - these plants as a rule are not direct sun plants and grow best in semi shade so as seedlings it's the same
So, enough moisture + enough light but not direct should be a good thing
attaching a photo of a hydrangea seedling, from this person's blog, who seems to be having a whale of a time getting plants to grow from seeds: missnotsogreenthumb.blogspot.com/.../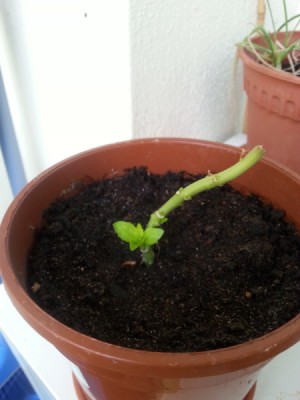 June 28, 2018
0

found this helpful
Hydrangeas are awesome. They are gorgeous now and I have big hydrangea envy.
These sites were helpful, but I never had luck with growing from seed, graft or plant.
httpsww.gardeningknowhow.com/ornamental/shrubs/hydrangea/growing-hydrangeas-from-seed.htm
www.hunker.com/.../how-to-grow-hydrangea-seeds
I wish you better luck than I had. I think I was pound foolish by not investing in good potting soil and my other challenge is the dirt around my house has poor quality so the plants never had a chance. Sigh...
June 29, 2018
0

found this helpful
If I were you, I would get a cutting from someone and use rooting hormone. Its harder to grow from seed.