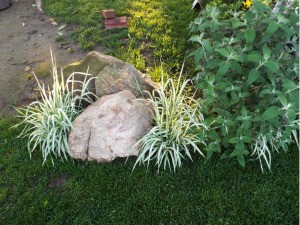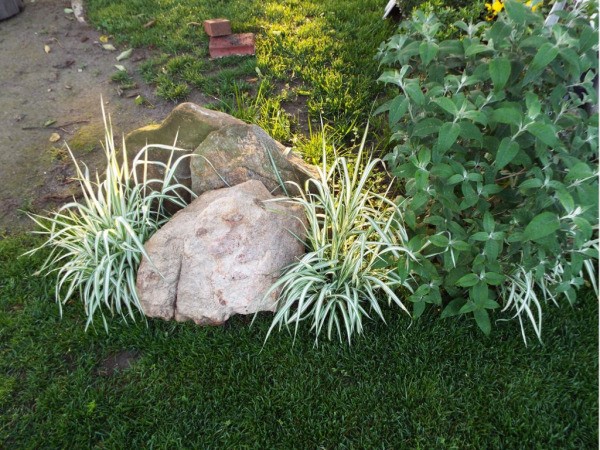 Phalaris, sometimes called 'Ribbon Grass', 'Reed Grass' and 'Canary Grass', is a genus of grass which, except for Antarctica, can be found growing worldwide. We know from this, the grass will grow under a large variety of conditions.
The cultivar I'm growing is 'Strawberries and Cream'. I bought a half gallon pot marked down to a dollar or two. As this grass is easily propagated by division (dividing clumps with a sharp knife), I now have several pots.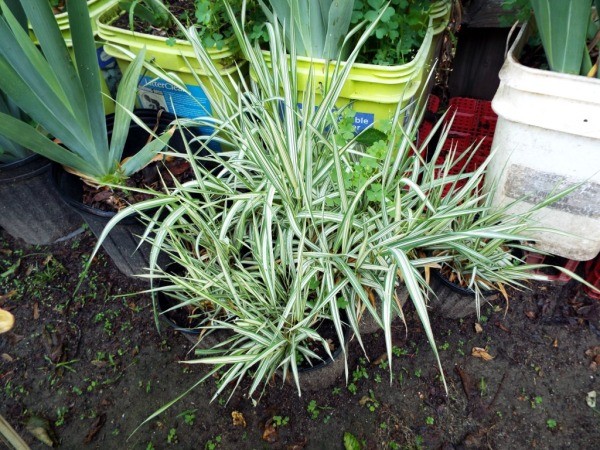 Phalaris has a lot of applications. It can be used as a specimen plant, an accent plant, an edging or border plant, a filler in rock gardens, etc. (though it does prefer somewhat moist soil).
I find Liriope (Monkey Grass) to be somewhat dull in comparison. I'm considering replacing a lot of my Liriope with Phalaris. One nice feature of Phalaris is that while Liriope dies down completely each Fall, Phalaris does not. There are always at least some showy blades about.
If you see this grass available in a garden center, you would do well to get a pot, and if large enough, bring it home and quarter the clump. There are several interesting and showy cultivars. My tri color Strawberries and Cream looks more like a bi color plant just now. Later, as the season gets hotter, the plant will sport a pretty pink color along with its green and white.
Given the opportunity and space, the Strawberries and Cream cultivar can attain a height and spread of 3 feet. This makes it a choice specimen plant.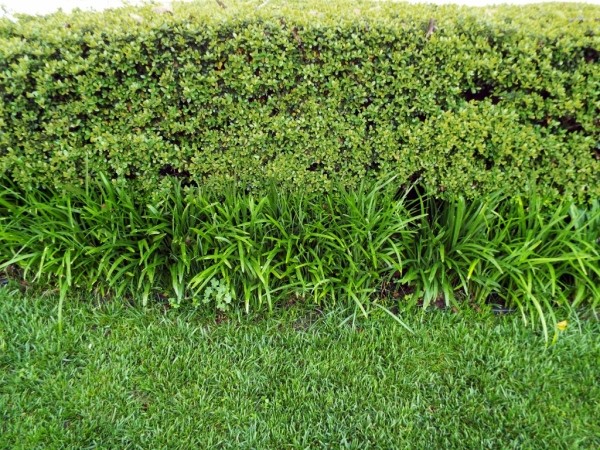 Pictured here is Liriope growing in sunken pots. It serves to hide the sparse undergrowth of the Ilex hedge. I think replacing this Liriope with a showy Phalaris will improve the looks of the front lawn 100%
Think so?