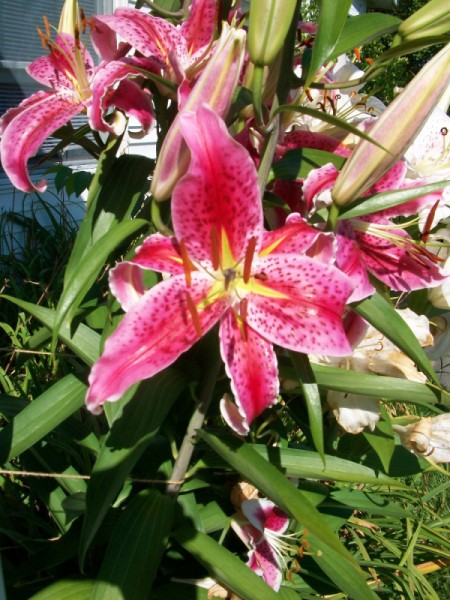 Photo Description
I planted these lilies next to my porch in memory of my dad, who passed away at 90+ years old.
In his last years, with his health severely limiting his mobility to a room or two and his porch, he continued to enjoy life, people and a lily planted outside. He lovingly watered it everyday and would daily count and announce how many blooms it had, when in season. They were really beautiful!
Many passersby would stop and chat with him about how beautiful they were and just to spend time talking with him. He really liked that. I would tease him and tell him that he had many more visitors each day then I did! And he really did!
After he passed away, I planted these lilies at my house. They help me feel the love and optimism of my dad, even when he struggled, each time I step in and out of the house when they bloom!
Photo Location
Sterling, PA