Happy Frugal New Year

Donna
Gold Post Medal for All Time! 555 Posts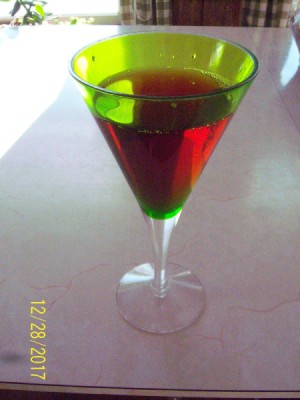 Some people dread resolutions but not me! I look forward to them because mine aren't all just negative. Instead, they are dreams and new goals to improve my life and my family's life!
This year I chose 12 new resolutions, one for each month. Here are some that may interest you as well, in no particular order.

Stop eating and snacking after 7:30 PM every night. I will even set my alarm on my phone to remind me gently! This will help me reduce unneeded calories and even the purchase of 'snacks', so it will also save us money!

Purge 100 items from my house! I have started doing this already in 2017 but 100 more should be no problem. I will offer some on Ebay, consignment shops, craigslist and/or give them to organizations that may need them (blankets, pillows or material to animal shelters, books to libraries to sell in their book sales, etc. This goal links in to the next one which is:

Donate to 12 different organizations I believe in. That means, if not a cash gift, the items I am purging or my time and talents as a volunteer! State parks, libraries, local food banks, churches and other organizations need our help more than ever right now! You get more from it than you give too!

Put a moratorium on clothes purchases and wear (and wear out) all the clothes I already own that are sitting in my closet. Donate them to clothing drives, homeless shelters or organizations that can use them!

Read two books a month. I am a book nut now and seem to collect more books then I read so my personal goal is to read my 'stash' or give it away. After reading it, donate it to my library for their book sales.

I stopped my gym membership so now I will exercise with a DVD EVERY morning. There is more chance I'll actually do my exercise if I make it convenient (no dressing and driving to gym) and I have a huge assortment of DVDs I've picked up at garage sales over the years so it stays interesting.
NOTE: I also set a TIME that it has to be done by every morning so I don't skip it! I find if I do exercises in the morning I feel pretty good about being proactive about my health and tend to watch what I eat that day! This goal leads to another, which is:

Climb my steps everyday just for the exercise. No fair just to count it if it's going upstairs for a normal reason! Up or down count that as one. I may climb by the date of the month just for fun. So on the 4th, I will climb 4 times. Do it according to your abilities. Great to strengthen the tummy muscles too~ extra benefit that shows!

Designate one week of each month as a NO SPEND week. Plan not to pull out that wallet/credit card for just one week. It just may make a big difference by the end of the year!

Look into free college class auditing and consider taking a class at a local school. I inquired and will be taking a Conservation and Natural Resource Class for free through college auditing in the Fall and I am so looking forward to it! I volunteer at a museum and a state park now so this knowledge will help me answer questions, plus I am a naturalist, so I am really looking forward to it. It's FREE to audit through some schools! I won't earn a certificate but I also don't need to attend every class nor take any tests. It's all for my benefit! If you are a lifetime learner, you may enjoy it!

Visit one new place a month. I am always surprised to hear folks don't even know their own towns, cities, state! It can be a local store or business, museum or park, but stretch yourself! I intend to visit one new STATE this year and increase it to two next year and on! It's a big, interesting world out there! Experience it! (I am using free flyer miles through my credit card, so it's still even frugal!)

Eat foods more naturally. I mean more raw, natural foods with less additives! I will also drink plain water or tea for my beverage of choice.
Just healthier! This goal goes with continuing to grow and preserve our organic garden produce for year-round healthy eating!

Last but not least is to stay present in the moment. Don't borrow worries and create trouble that hasn't happened. Relish your time. I saw a poster that said "Life is a gift, which is why they call it the 'present'.
Couldn't have said it any better!
Happy 2018 everyone!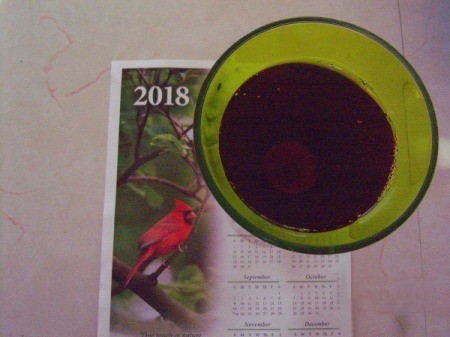 Add your voice! Click below to comment. ThriftyFun is powered by your wisdom!
Add your voice! Click below to comment. ThriftyFun is powered by your wisdom!
Published by ThriftyFun.
© 1997-2022 by Cumuli, Inc. All Rights Reserved.
https://www.thriftyfun.com/Happy-Frugal-New-Year.html