Home Remedies for Minor Burns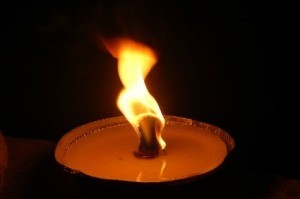 This tip might, if not save your life, at least make it a lot more agreeable! It happens to all of us at some point - we spill a bit of hot water on ourselves, we touch the stove too soon, or we interact with high temperature tools or irons.
I know that at least once every couple of months I find a way to burn my fingers, and it was always a problem. Cold water and ice never seemed to do it, expensive creams never quite did the trick, and even the mildest burn would sting for an entire day.
Then one day I read in my local paper's People's Pharmacy column, about a bloke who cured their burn with a bit of soy sauce. Just douse it in soy sauce and watch it heal! Never one to scoff at anything before trying it, I soon found an opportunity to do so and it worked! It was pretty miraculous. Right away the sting stopped, and no scar was left behind.
I had occasion to remember this today when I was using a wood burning pen tool, and missed. It was a small though pretty severe third degree burn, the sort where you can smell your own cooking flesh (sorry! but true) and a hole the shape of the tool end was left. So I tried the soy sauce. Nothing else but that. I got a little dish of it and let my abused member soak in it for a bit. It still stung, for a good 15 minutes - but then it miraculously stopped hurting! The hole literally sewed itself up, the finger stopped hurting, and all that's left so far is a small white line where the burn was. I can even type with absolutely no problems!
I have used soy sauce with large water spill burns, fairly severe stove burns, pretty much any sort of burn I have encountered. I have been blessed to never have been in a really bad accident. In severe cases, I, of course, would seek medical help (and advise everyone to do the same) but for these small to moderate circumstances, soy sauce is the thing.
Source:www.peoplespharmacy.com
By Hello from Marshall, NC
Read More

Comments
10 More Solutions
Share on ThriftyFunThis page contains the following solutions. Have something to add? Please share your solution!
For minor burns, such as steam burns in the kitchen, after running cold water on the burn, you can put Vicks Vapor Rub or a similar product on it and it will take the sting/soreness out of the burn!
Read More...
The best thing to do when you have a minor burn is to soak it for a long time in cool water, because the skin under the burn continues to burn until you cool it down enough to stop the burning.
Read More...
I was told today by a pal about using oatmeal compresses to draw the heat out of a burn. I'd never heard of this before. She said to lay down a clean towel, put a layer or 2 of old fashioned oatmeal on the towel, then put another clean towel upon the layer(s) of oatmeal.
Read More...
When you get burned, immerse your wound in flour for ten minutes. It should take away the pain and you should not get a blister.
If you burn yourself, don't run for the ice. Instead, grab the mustard and slather it on the burn. You'll be shocked at how quickly it cools the burn and how much it helps the healing process.
I got a nasty steam burn while cooking. It was late on a Saturday evening and nothing I tried worked to relieve the burning. I found many sites stating to use prepared yellow mustard for burn relief. I figured it couldn't hurt.
Egg white, applied instantly to a second degree burn, provides instant pain relief and creates an antimicrobial "second skin" that aids in healing.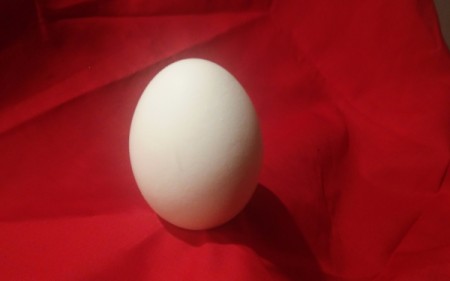 Read More...
When crafting using a hot glue gun try keeping a bowl of ice water near by to dunk your fingers in if you accidentally get glue on your skin. This is a page about remedies for hot glue gun burns.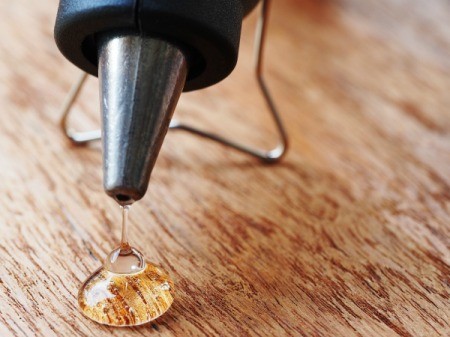 This page contains remedies for minor burns. Burns are painful no matter how small.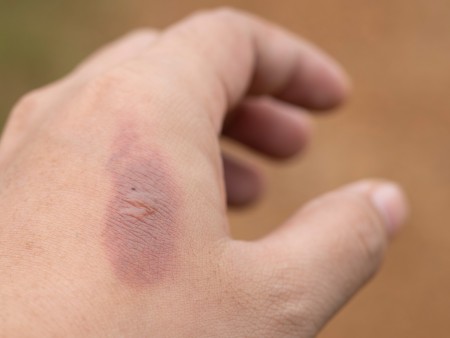 Archives
ThriftyFun is one of the longest running frugal living communities on the Internet. These are archives of older discussions.
If you burn yourself while cooking, as soon as possible, put honey on the burn. Just rub enough to cover the area that was burned (cover like a salve).
Read More...
Published by ThriftyFun.
© 1997-2021 by Cumuli, Inc. All Rights Reserved.
https://www.thriftyfun.com/Home-Remedies-for-Minor-Burns.html