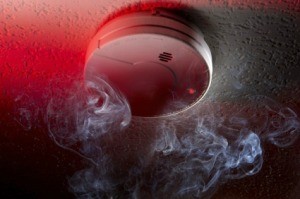 With the sad economy and people losing their homes, jobs, cars, etc., we need to rethink our own home safety. I live in a neighborhood that was 0.05% crime, it is now up 300%. People who have lost everything are reduced to crimes. Here are some tips for home safety that I have researched and compiled and feel this will be helpful to most.
Anything you own, if you do not want to have it taken, do not leave it in an unlocked car, on a porch, in the yard, or on a table in an unlocked home. Don't leave your purse or wallet in a store shopping cart.
It may cost a few extra dollars a month, but leave the porch lights on at night. I have a large pair of men's work boots on the porch and also leave a TV on. Do not let mail or deliveries on your porch, pile up. If you have a garage, park your car inside, that way no one knows if you are home or not. Check window and door locks often, particularly after any service calls or workers have been in your home. Burglars do not want it to be a big job to get into your house so make it hard for them to do so! Walk around your house, view it like a potential robber. What do you see? Make notes. Thorny Rose Bushes are great in front of basement windows. Single glass panes in basement windows? Invest ASAP in Glass block protective windows.
The number one deterrent of a robber? A Barking Dog! Also, if you have a newer car with an alarm or beeper, keep it next to your bed, if you hear something, Press it and sound the alarm!
Make a plan of action with your family for fire safety or home invasion. Always have flashlights available and check the batteries in your smoke alarms often. Make everyone conscious of potential dangers of not locking up the house. There is a big difference between an Entering charge and a Breaking and Entering charge, it goes from a misdemeanor to a Felony, so don't unintentionally invite strangers inside!
Don't accept blocked phone number calls, our rule is this "If you don't unblock, we don't talk!"
Last but, not least do not leave valuables in window and door view areas especially handbags on a table seen through a window. Stay safe, be aware of your surroundings. God Bless America! Please feel free to add your opinions and tips!
Source: various police tips, internet safety article, and tips from our house
By Missy from NE, OH