Does anyone have a recipe for a good carrot cake without pineapple or boxed cake mixes? I prefer cakes made from scratch not from a box, please. My son has allergies so boxed cake mixes aren't good for him and he doesn't like pineapple. Many thanks.
Cettina
Answers:
Homemade Carrot Cake Recipes
This is the very best recipe in the whole world for carrot cake. My husband doesn't like carrot (or he didn't before me), but he absolutely loves this one. You can use a cream cheese frosting or do like we do and eat it plain.

Ingredients:
2 c all-purpose flour
2 c sugar
1 T baking powder
1 t cinnamon
1/2 t salt
1/2 t nutmeg
3 c finely grated carrots
1 c cooking oil (I use applesauce instead)
1 c chopped nuts
4 eggs
FROSTING
1/4 c softened butter or margarine
1/4 c shortening
12 oz. cream cheese
1 t vanilla
1 1/2 c sifted powdered sugar
2 T milk (may not be needed)
Preheat oven to 350. Grease a 15X10 baking pan.
Combine all dry ingredients. Add carrots, oil (or applesauce), and nuts and stir until well combined.
Add eggs and mix well. Pour into pan and bake until top springs back when touched (about 35-45). While cake is cooling: Stir together all frosting ingredients except sugar and milk. Add sugar and stir until well combined, add milk if necessary. Spread over cooled cake. Eat. (07/15/2008)

By Glenn'sMom
Homemade Carrot Cake Recipes
My husband's favorite cake is carrot cake, but he hates the box mixes. I make this recipe for him every year on his birthday and he loves it.

Carrot Cake
4 Eggs
1 Cup White Sugar
1 Cup Brown Sugar
1 Cup Vegetable Oil
2 Cups All Purpose Flour
2 tsp. Baking Powder
1/2 tsp. Baking Soda
1 tsp. Salt
1 1/2 tsp. Cinnamon
1/2 tsp. Nutmeg
3 Cups Grated Raw Carrots
1/2 Cup Raisins
1/2 Cup Finely Chopped Nuts (optional - and omit if serving to small kids)
Beat eggs well in a large bowl, and add sugars in gradually, beating until light. Beat in oil. In a separate bowl, mix flour, baking powder, baking soda, salt, cinnamon, and nutmeg. Stir into egg mixture. Stir in carrots, raisins, and nuts (if using). Pour into a greased and floured 13X9 pan, and bake in a 350 degrees oven for 35-40 minutes. Enjoy.
(07/16/2008)
By tiffanyau
Homemade Carrot Cake Recipes
My fave recipe is from a church cookbook.
Blend these together well in large bowl.
Add one at a time and beat well after each
Sift together:
1-1/3 c. flour and 3/4 tsp salt
1-1/2 tsp baking soda
1-1/2 tsp baking powder
1-1/2 tsp cinnamon
Add to egg mixture, stir until blended. Add 2 c. grated carrots, 1/2 c. chopped walnuts and 1 c. raisins.
Bake 1 hour at 350*F.

Personally, I like carrot cake without any icing. But in case you don't:

OPTIONAL ICING
1/4 lb cream cheese
1/4 c. margarine or butter
2 tsp vanilla
Icing sugar(XXX sugar)
Beat together first 3 ingredients until fluffy. Then add icing sugar until it becomes spreading consistency. When cake is cooled, spread on frosting and enjoy. I have also substituted orange extract for the vanilla in the cream cheese icing with lovely results. You can also make an orange juice and icing sugar glaze instead that is very tasty and a lighter option to icing. (07/17/2008)

By thriftmeg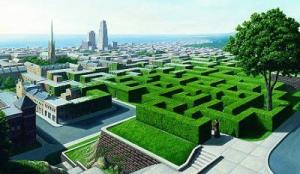 Homemade Carrot Cake Recipes
I double checked the one I sent to you. Yes, that's the correct amount of sugar. You might try cutting it down. I used to use about half the sugar recipes called for with no bad results especially if there was frosting involved. We usually (as in always) eat ours without frosting and prefer it this way. (07/17/2008)

By Glenn'sMom
Homemade Carrot Cake Recipes
My favorite is the one with the strained baby food carrots. I think it uses two or three jars. I haven't made it in a while. You can Google the recipe. Just key in: strained carrots baby oil cake, those five words should get you a jillion recipes for it. No pineapple in it either. Wish I could cut and paste, but this laptop is new to me and I don't do it yet. (07/29/2008)