I am looking for some homemade facial scrub recipes.

Debbie_Answorth
Answers:
Homemade Facial Scrubs
Try a tablespoon or so of dry oatmeal mixed with a bit of warm water. Wet your face and gently rub in. (05/06/2004)
By gayle
Homemade Facial Scrubs
Egg and Honey face Mask

2 eggs
2 squirts of honey
4 pinches of flour
Let sit for about 15 min. and get firm. Makes your face feel soft and touchable
Nicolle from Wisconsin. (05/08/2004)

By ThriftyFun
Homemade Facial Scrubs
Along with oatmeal, use honey instead of water and use a couple of teaspoons of granulated sugar. Great for exfoliating and the honey makes your face smooth (05/11/2004)

By jessie
Homemade Facial Scrubs
Here are the requested facial scrubs plus a few others.


BATH COOKIES

2 cups sea salt -- finely ground
1/2 cup baking soda
1/2 cup cornstarch
2 Tablespoons light oil
1 teaspoon vitamin E oil
2 eggs
6 drops essential oil (scented quality oils)
Mix all together and cut out with decorative cookie cutters. Bake at 350 for 10-12 minutes. Do not over bake. Allow to cool completely and store in decorative containers. Place on tag: Use 1-2 "cookies" per bath. Turn lights low and relax.
-------------------------------------------------------------
BATH SALTS


1/2 c Epsom salt
1/2 c Baking soda
1/2 c Borax
2 drops Food coloring
40 drops Scented oil
Mix together and put in a pretty bottle.
-------------------------------------------------------------

SKIN SCRUBBING GRAINS & CREAMS


Grains
1 c Dried orange and lemon peel
1 c Cooked oatmeal
1 c Blanched almonds
Cream
1/2 c Uncooked oatmeal
1 T Honey
1 T Cider vinegar
1 t Ground almonds
** Only for firm, young, resilient skin. If your skin feels especially fragile, use one of the gentle fruit masks such as APPLE MASK FOR NORMAL SKIN or STRAWBERRY FRUIT MASK instead.

Oatmeal Citrus Scrubbing Grains:
Place peels, oats, and almonds in food processor and whirl until mixture is a fine powder. Store in an attractive container near the bathroom sink and use a tiny portion as needed.
To Use: Place as bit in the palm of your hand and moisten with a few drops of warm water. Rub paste onto face with a gentle circular and upward motions. Rinse with tepid water and pat dry.
IDEA: Consider storing this scrub in one of the big shakers meant for the kitchen and keep it handy at the bathroom sink.
Oatmeal Honey Scrubbing Cream:
Combine all in a glass or enamel bowl.
To Use: Steam face or lay warm washcloth on face for 1 min. Apply mixture to your face being cardful to avoid the sensitive area around eyes. Let dry on skin completely. If your skin is young and firm, you can gently rub dried mixture off with a clean terry washcloth or towel. Lean over sink and rub face in brisk but gentle circles with the cloth. Rinse with warm water, pat dry and apply one of the FRESH FACIAL CREAMS.
------------------------------------------------------------

TONING & SOOTHING MASKS
Avocado Honey Mask
1 lg Avocado
1 T Honey
Peel and slice avocado. Puree with honey. Pat it gently to the face and continue patting until the mask feels extremely tacky to the touch. Relax and leave the mask on 20-30 mins. Rinse with warm water.
-------------------------------------------------------------
Herbal Astringent for Oily Skin

1 ounce Chamomile
3 Tablespoons Witch hazel
1/2 teaspoon Cider vinegar
1 ounce Peppermint extract
8 ounces Water
Few drops of peppermint extract
1/4 teaspoon Boric acid -- optional
Boil chamomile, witch hazel, vinegar, peppermint and water. Cool and strain. Add remaining ingredients in a spray bottle and shake. Keep refrigerated.
-------------------------------------------------------------

Dissolving Bath Oil

1/4 c Sweet almond oil
24 dr Fragrance oil concentrate
2 T Gum arabic
2 c Distilled water
The gum arabic acts to blend oil and water so it doesn't separate in the tub.
-------------------------------------------------------------

HERBAL BATHS
General info. and some Recipes

1 Cup Oatmeal
Tablespoon of Herbs
1 Drop essential oil
Mix oatmeal, herbs and oil and fill bath bags with mixture. Oatmeal is used because it is a natural skin softener and cleanser.
STIMULATING BATHS: basil, bay, calendula, citronella, fennel horseradish roots, lavender, lemon verbena, lovage root, marjoram, mint, nettle, pine needles, queen of the meadow, sage, rosemary, savory,thyme, vetiver root.
SOOTHING BATHS: catnip, chamomile, comfrey, elder, primrose, hyssop, jasmine, juniper berries, lemon balm, linden flowers, marshmallow root, melilot, mullein, passionflower flowers, roses, slippery elm inner bark, tansy, violet, Valerian root, vervain (whole plant).
-------------------------------------------------------------

BODY SCRUB
2 oz Apricot kernel oil
1 oz Sunflower oil
1 oz Jojoba oil
1 oz Rice bran or oat bran
6 Drops essential oil of Lavender or rosemary
Heat plant oils together. Mix in bran and essential oils. Stand on a large towel and gently rub mixture into the skin in small, circular motions. Work from the toes to the neck, avoiding the face. Rinse in a lukewarm shower, without soap. Give a blast of cold water and towel dry.
-------------------------------------------------------------

Honey and Almond Scrub

1/2 Cold cream -- small jar
1 Tablespoon Honey
Slivered almonds
Whirl slivered almonds in a blender until they're as fine as freshly ground pepper. Mix with cold cream and add honey. Keep refrigerated.
(05/19/2004)
By FlaKathy
Homemade Facial Scrubs
Hi! Just plain old baking soda is perfect. It's the least expensive & works great. Just wet fingertips, dip them into a container of baking soda, then gently scrub face. I never use soap on my face anymore [gave me bad case of rosacea, even with real mild soap]. The baking soda is all I ever use now & my complexion is better than has ever been in my life. [Arm & Hammer has a good website,
and this is one of the uses they have listed for the baking soda] (02/28/2005)

By auntdarween
Homemade Facial Scrubs
a local spa told me to use plain white or brown sugar.
It works great! (03/11/2005)

By Susan
Homemade Facial Scrubs
This works so good it made a big difference in my life.
Now get oatmeal and cook it until it gets really soft then mix it with egg water lemonjuice toothpaste honey and your good to go make sure you stir it so its really soft. (05/15/2005)

By nitopoly
Homemade Facial Scrubs
This isnt for a face, but great for arms and legs!
Mix sugar with your body wash and rub away in the shower! Works great for taking off dead skin! Try it on feet! (05/18/2005)

By Melanie Lynn
Homemade Facial Scrubs
Hi Debbie--I use a site that is incredible. It is pioneer thinking. Just put it in the search box and you will get any kind of recipe you need--scrubs, cleansers, moisturizers, etc. Hope this helps--Carolyn (06/13/2005)

By pooksa
Homemade Facial Scrubs
I have used sugar and olive oil. Be careful, the sugar is really sharp. Don't rub to hard. This is also wonderful for hands and feet. (08/05/2005)

By valery
Homemade Facial Scrubs
I heard if you mix coarse sea salt, baby oil and vanilla extract it will work. It's for your body (11/12/2005)

By luv2shop001
Homemade Facial Scrubs
.
Take brown sugar, baby oil, olive oil, mis together and scrubb on feet (02/17/2006)
By face bob
Homemade Facial Scrubs
A simple way 2 cleanse a girl'z face is mixing water, oatmeal (uncooked) and some honey. Mix until thik smooth onto face for 15 mins and ''voila''! a smooth face! (02/22/2006)

By hugit
Homemade Facial Scrubs
This is the best way to cure acne. You put 1 cup of sugar, 2 cups of olive oil, 1 tsp. of lemon juice, 1 cup of instant oatmeal and last but not least 1 cup of water. This cures so fast that when you wake up all your acne will be gone. Try it i swear you wont regret it! (02/24/2006)

By Blanka
Homemade Facial Scrubs
Beat one egg until a little foamy the put in a little olive oil.
(05/30/2006)

By jessica
Homemade Facial Scrubs
Try equal parts of honey and cornmeal, mixed thoroughly. Your face will feel very smooth and will radiate. For something faster, pour 1 to 2 tablespoons of sugar in hand and mix in some cetaphil. Massage gently in circular motion to create creamy foam on face, then rinse. These are my favorite recipes and I know they will work for you. (07/13/2006)

By Jane
Homemade Facial Scrubs
If you wake up with huge pimple, try dabbing some toothpaste on it for about 15 minutes, then wipe it off. It will reduce the redness and swelling. If that doesn't help as much as you would like it to, try leaving a thin layer of it on the skin (layered under oil free make-up, of course) all day. (07/13/2006)

Homemade Facial Scrubs
My 12 year old daughter gets acne off and on. The doctor told her to use dove bar soap 2x daily. 1 in the am. 1 in the pm. Do not use any more than that. Within 2 days they were drying up. She looked so much better now. Whenever she has a breakout she uses the dove bar and it clears right up. (07/13/2006)

By ness1up2
Homemade Facial Scrubs
Just plain sugar and olive oil works great! (08/03/2006)

By donaldo
Homemade Facial Scrubs
I need a cheap and easy to make at home facial mask please!
thanx, muchlove; Justine...[L] (09/04/2006)

By Justine
Homemade Facial Scrubs
If you want soft clean skin, try spreading a thin layer of mayo on your face. After 15 minutes, wash it off with warm water. The salt and oil in the mayo removes dirt and softens skin. But it doesn't overdry or make your face oily. Totally awesome! (09/18/2006)

By Elle
Homemade Facial Scrubs
I just used sugar and honey. Very nice. (03/03/2007)

By Nen
Homemade Facial Scrubs
I have been using this one for years.
1 Tablespoon honey
1 tablespoon lemon juice
1 1/2 tsp sweet almond oil
granulated white sugar (how much depends on how "rough" you want the scrub to be)
I also add a couple of drops of lemon oil (food grade) for scent. This is great for blackheads (the almond oil is very light) and dry skin as well. Honestly, I don't even measure I just "eyeball" it. (03/27/2007)

By Munchkinsmom
Homemade Facial Scrubs
I have the perfect scrub to tighten pores and make skin smooth and soft.
all you need to do is put half a teaspoon of dried rosmery in a bowl and mix with two teaspoons of sugar then add two table spoons of milk and then mix and wait about one minute to two minutes and it will turn to foam. Put on face with circular motion all over keep it there for three minutes and then wash off with cold water and pat with towel till dry. It will work because i tried it. You will love it! (04/01/2007)

By happy mikky
Homemade Facial Scrubs (and tips).
The best way to help keep your face soft, fresh and healthy is to take care by washing every morning and every night.
Gently rub sugar mixed with water onto face before going to bed remember to wash it off. you will get best results if you put on an aloe vera OR exfoliate cream on every morning. keep eating vegetables and a lot of iron and exercise regularly. take a hot bath to relieve stress because that can be one reason why your face is all dry or lumpy and not up to complete standards. hope this works. i've started and i'm sure it will help. ps try going for walks with friends socializing is a good way to reliave stress which can cause break outs or dry unmanageable skin. bye! (04/01/2007)

By happy mikky
Homemade Facial Scrubs
(quote)Post By Blanka (Guest Post) (02/24/2006)
This is the best way to cure acne. You put 1 cup of sugar, 2 cups of olive oil, 1 tsp. of lemon juice, 1 cup of instant oatmeal and last but not least 1 cup of water. This cures so fast that when you wake up all your acne will be gone. Try it I swear you wont regret it! (/quote)
Hey, I am thinking of trying this. But can someone please tell me if you use cooked or uncooked oatmeal for this. It would really help. Thanks. Btw, anyone got anymore homemade facial recipes to get rid of acne? Thanks. :) (04/03/2007)

By Stephanie
HELP! Homemade Facial Scrubs???
I have tried so many things to get rid of pimples. I mostly used natural things like honey, yogurt, etc. but instead my face became worse. I know that stomach problems are connected with your facial appearance. I am trying to get rid of my pimples (they are all over my face, but they are not that serious, tho, it is impossible to get rid of them). do you know any remedies which could work quickly on my face? I have steamed my face, made scrubs, done many things which could help me but still nothing worked - I even tried Benzaknin anti-acne cream. HELP! (04/07/2007)

By Aika
Homemade Facial Scrubs
Hey everyone. I am 17 and I used to have very bad acne. Although my skin isn't perfect yet, let me just tell you about the 2 products that have made about a 90% improvement, and huge difference in my skin. The first product I used, and am still using, is St. Ives Apricot Face Wash (Blemish & Blackhead Control), which I use everyday. (It clears up blemishes and acne so fast you won't believe it). The second product is a scrub which I currently use about 3-4 times a week; it is called Clearasil Daily Acne Control Blackhead Clearing Scrub. (It will help exfoliate your skin, and therefore cure acne as well as prevent new acne blemishes from coming back)
Also, if your not completely satisfied with those, I recommend using Queen Helene Mint Julep Masque about once a week.
But remember, after you use any of these products, make sure you apply a good moisturizer, so that your skin doesn't become dry.
Please consider using some of these products, because trust me, you will see a difference in your skin, and your acne will be barely there in no time. Good luck! :) (04/11/2007)

By Kelly
Homemade Facial Scrubs
Hmmm. You could always try mixing sea salt with extra virgin olive oil then applying it to your face. I've never tried it, but I do know people who have and think it's great. :) (04/13/2007)

By Nicole
Homemade Facial Scrubs
Mix Baking soda with facial cleanser is a mild exfoliator. You can also put almond husk into blender and make them as fine as you wish and mix it with cleanser. (04/29/2007)

By Jessie
Homemade Facial Scrubs
INGREDIENTS
1 slice ripe pineapple or 1 tablespoon fresh pineapple juice
Rub the fruit or juice onto your face and allow to set until dry. Rinse with warm water. It works great! (05/09/2007)

By courtney
Homemade Facial Scrubs
None of this will cure acne. There is only one answer to this pure and simple. ACUTANE. (05/09/2007)

By Ashley
Homemade Facial Scrubs
Ok. To the poster that said Acutane is the only way to cure acne, I agree that it works, but I have a friend who used it and broke out in rashes almost everywhere on her body. Also, when you use it, you can't be in the sun and you have to change your diet a lot. You will probably lose like 10 pounds. My friend did. A simpler way to get rid of acne is to get your dermatologist to prescribe you some kind of cream or something. (06/15/2007)

By Kennally
Homemade Facial Scrubs
For a facial scrub for acne, you need to start with a touch of clay. Rhassoul is the best, but bentonite is easily obtained. Add finely ground oatmeal, rosemary herb, and sea kelp. Then a couple of drops of rosemary essential oil. Add enough witch hazel or apple cider vinegar to make a paste, and scrub over face. Allow to set for a few minutes or until it feels dry, then apply a warm facial cloth to face then wipe off. Three times a week maximum use. Follow with a moisturizer. (07/24/2007)
Homemade Facial Scrubs
You should try mixing 1/4 cup of brown sugar, and 1 tablespoon of milk
and scrub away. (07/25/2007)

By Emily
re:dead skin cells
Any one who give a recipie how 2 get rid of dead skin cells. (08/01/2007)

By faisal hayat
Homemade Facial Scrubs
hi im 15. my friend and i love doing homemade spa night. its her birthday this weekend and i found a good recipe to "sloth off dead skin cells" its a fruit cleanser: 1 apricot, 1 avacado, 1/2 medium cucumber, 1 cup of red or green grapes, 1/2 papaya, 1 cup strawberries. wash your face with this. blend it all together to form a liquid. This is also for normal to oily skin and just rinse it off with warm water. it can last for about a week if you refrigerate it. hope this helps good luck! (08/10/2007)

By Jill
Homemade Facial Scrubs
Just get brown sugar, olive oil, and vanilla essence and mix together. Scrub it on you face/hands/wherever, rub in and then wash off. It tastes really good. Yum
GO VANOLIVE! (08/29/2007)

By Izjojen
Homemade Facial Scrubs
This is a really quick and easy home-made scrub that works like a dream!
You'll need:
* Honey (I use Manuka)
* Plain white/brown sugar
* A small bit of milk
* Tiny drop of Extra Virgin Olive Oil
1) Mix the ingredients in a small bowl
2) Apply to cleansed, damp face.
3) Scrub face gently in circular motions
4) Rinse with warm water and splash with cool water to close pores.
5) Moisturize (I use plain olive oil)
This 'routine' leaves my face so nice and smooth! Try it! (09/01/2007)

By Anonymous101
Homemade Facial Scrubs
I'm 16, and I've always had horrible acne. Recently I made this facial scrub and I found that it helps a lot:
2 tbsp ground uncooked oatmeal
1 tbsp olive oil (or another oil like jojoba, or even emu)
1 tbsp lemon juice
1 tbsp brown sugar
Liberal drizzle of honey
Try wearing this one in a hot shower - the steam helps to open your pores while the honey moisturizes your face.
Another helpful 'mask':
Grate a chunk of cucumber and leave the gratings in the fridge for a while. Later put the gratings/juice on your face and lay down for 10 minutes. The cucumber gratings help soothe inflamed pimples.
Hope these help!
Ariena xo (09/18/2007)

By Ariena
this is the best facial that i have ever had
Oh my gosh, I made the most wonderful facial scrub ever! You mix powdered sugar, a little bit of milk, and just a bit of tomato juice (this is used to add color it is optional). Leave it on for 10 minutes and rinse it off with warm water. It left my skin so soft. To make it even better, make sure that it is cold when you apply it to your face. I hope that you like it! (09/23/2007)

By maegan
Warnings about Homemade Facial Scrubs
This is just for anyone who is considering trying the recepies that involve mixing anything with a cleanser. TRY IT ON THE INSIDE OR YOUR FOREARM FIRST! These may work great, but the additional ingredients may not react well to the original cleanser. You should do this with any new product: it ensures that you aren't allergic to any of the ingredients. If you do get a rash, it's less embarrassing for it to be on your wrist than your arm! (09/24/2007)

By Lissa
Homemade Facial Scrubs
I just made a scrub with sugar, honey and a squeeze of lemon juice, smoothed it on, and it worked really well. My face is so much smoother, and I put on some suda creme, anti bacterial moisturizer to make sure its not too dried out. Awesome, give it a go. xx (10/03/2007)

By Becki
Homemade Facial Scrubs
Ok, These are simple solutions for Acne. I had really bad skin as a teenager and these tips changed my skin.
1) Keep your hair off your face when you go to bed
2) Once or Twice a week beat an EGG WHITE into a foam and put on your face right away and let it dry and then wipe with a warm washcloth. It will pull out all of the impurities and you may have a few really little pimples the next day but that means they're going away. If you use the whole egg, the yellow part and all, it will be more of a moisturizing effect. The white pulls out the clogs gently.
3) If you get a breakout or you feel that you always have a few bumps, lightly rub Tea Tree Oil on the areas with a Q-tip or cotton. Be careful though. You just need enough to coat it. Your skin shouldn't look wet or it will make your eyes sting from the smell.
4) Steaming your face with Tea Tree Oil is also amazing. I like doing it after I use the egg white mask.
I'm not an expert but I've tried tons and these work great. The miracle over the counter product is Clearasil Vanishing Treatment. It works better than all the expensive stuff.
I also wouldn't use Olive Oil on my skin if I had or tend to get breakouts because for people who have chronic acne it would make it worse. (10/06/2007)

By Andrea
Homemade Facial Scrubs
I have a free website where I post recipes for natural facial scrubs, masks and other beauty treatments a lot like the ones posted here. One recipe I've used a lot with fantastic results is the yeast & lemon juice facial. You just mix a bit of active dry yeast and some fresh lemon juice, enough to make a paste. Spread the paste on your face and allow it to dry, then rinse with a warm washcloth.
This recipe exfoliates, clears pores, and dries acne without drying out your skin. If you have pimples that are particularly stubborn, you can apply a bit of the yeast and lemon juice mixture to the problem area and leave it on overnight. It's worked great for me and my girlfriends! Check out my website for other ideas like these! http://www.fruitfacial.net (10/06/2007)

By Heidi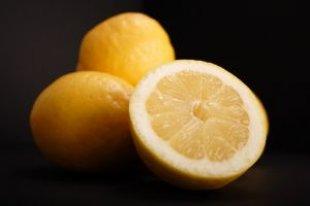 Homemade Facial Scrubs
I love this one! Leaves skin soft and radiant!Mix half a teaspoon sea salt and half a teaspoon virgin olive oil! Apply to your face until the mixing bowl is empty. Scrub gently all over and then focus on problem areas! Skin and hands will be soft and smooth! (10/10/2007)

By Tbabe
Homemade Facial Scrubs
I just kind of guessed, but I used:
about a tbsp of honey (if you use this for face and hands together you might want a little more)
A splash of milk
enough sugar to make it desired thickness
I know that's a little vague, but that's what I did. My skin is super soft :)
A word of caution though, if you have sensitive skin, you should be really careful with home remedies because you don't know what will irritate already super sensitive skin.
Good luck :) (11/01/2007)

By Ashley
Homemade Facial masks
This is a great face mask.
use
3 tsp of multani mitti
2 tsp o glycerine
2 tsp of rose water n
juice of 1 tamato
mix it up n apply on ur face.leave it 4 a few min n wash it. (11/06/2007)

By priya
Homemade Facial Scrubs
1/2 of baby powder
1/4 of water and clears it all up i did it my face loocs better then Jessica simpson's on the T.V comercail (11/08/2007)

By Bobby
Homemade Facial Scrubs For Acne
I have bad acne and I am tired of getting made fun of. Do you have anything for me? (11/12/2007)

By Kaira
Homemade Facial Scrubs
Mix 1 tablespoon of olive oil with a squeeze of lemon juice and then add about 2-3 tablespoons of sugar or enough to give it a scrub like consistency.
Apply to face, scrub gently for a couple of minutes. Wash off with warm water. (11/16/2007)

By habren
Homemade Facial Scrubs
i need a simple to make scrub or mask for my face thats works quickly. I have blotchy red cheeks, with little bumps, and a huge blackhead on my nose! Please give suggestions! (11/23/2007)

By fay
Homemade Facial Scrubs
Mash up three big strawberries and leave for up to 20 mins then wash off with rose water. (11/24/2007)

By Aleya
Homemade Facial Scrubs
hello .. well here is a facial scrub i have never used but you may want to try it ....
go to http://www.wikihow.com/Make-a-Basic-Homemade-Facial-Scrub
I have bad acne and have recently started using
Biore facial tissues and they work really well
they are great to get dirt off of your face as well as make-up...clears pores for the night
I would also reccomend using St Ives apricot scrub it works well and is fast.
If anyone has any other ideas for homemade scrubs please post! Thanks. (12/08/2007)

By A
Homemade Facial Scrubs
Make a paste from a little oatmeal and water. Apply to face and allow to dry. Gently wipe off with a damp wash cloth.
Mash 1/2 banana and add 1 tablespoon honey and 2 tablespoons sour cream. Apply to face and let set for about 10 minutes. Gently wipe off with a damp wash cloth.Two tablespoons of cornmeal mixed with enough water to make a thick paste makes a great inexpensive facial mask. Gently apply to face and wash off.
In a food processor or blender, combine 1/2 cucumber, 1 tablespoon yogurt, a few strawberries, and 1 teaspoon honey. Apply to face and allow to dry. Gently wipe off with a damp wash cloth. Grind 1 tablespoon almonds into a fine meal in a blender or food processor. Mix almond meal together with 1 tablespoon honey and 1 egg white. Apply to face and let set for about 15 minutes. Gently wipe off with a damp wash cloth.
To loosen blackheads, combine equal parts baking soda and water in your hand and rub gently on your skin for 2 to 3 minutes. Rinse with warm water. Mash half of an avocado and apply to entire face. Let set for about 20 minutes and then gently wipe off with a damp wash cloth.
Soak 1 cup dried apricots in water until softened. Puree in blender or food processor with 2 tablespoons skim milk powder. Apply to face and let set about 15 minutes. Gently wipe off with a damp wash cloth. Puree 1/2 peeled, sliced cucumber in a blender or food processor and add 1 tablespoon yogurt. Apply to face and let set about 20 minutes. Gently wipe off with a damp wash cloth.
Crush a handful of strawberries and mix well with 1 teaspoon honey. Apply to face and let set for about 15 minutes. Gently wipe off with a damp wash cloth. Mix 1 1/2 teaspoons honey, the juice from 1/2 of a lemon, and 1 small carton plain yogurt. Stir in 1 whipped egg white. Apply to face and let set about 15 minutes. Gently wipe off with a damp wash cloth. (12/28/2007)

By Alexis
Homemade Facial Scrubs
Not all food products are appropriate for facial application on everyone. Just like everyone has different types of skin (oily, dry, etc), they may get different reaction. Most likely, the oatmeal or honey had some other ingredients in them, which basically meant you were rubbing fat on your face - which would certainly cause you to break out.
It's very important to use as natural ingredients as possible. Plain oatmeal and old fashioned honey are great on the skin. But if it's full of sugar and oils, it's only for eating :P
And just want to say what a great site this is. I'm tired of wasting money on chemically-saturated products. =) (01/17/2008)

By Person
Homemade Facial Scrubs
Today I just rubbed honey on my face and rinsed with luke-warm water, honey is anti-bacterial and great as a face cleanser! My pores feel great and my pimples get smaller every day, try it! (01/22/2008)

By Meghan.
good for face
Mix 1 cup of orange juice in two tablespoon flour and sugar/white or brown mix it well and apply it on your face and leave it for atleast 15 mins use it in your daliy routine. In a few days your skin would be smooth and glow like princess's skin does. It really works trust me. I used to have really bad skin but know I have a princess's skin. (02/20/2008)

By angelica
Homemade Facial Scrubs
I don't have much acne.. but then I do get it in spurts, so I had a friend recommend a scrub: 1 tsp baisin (type of flour), 1 tsp of honey, and a squirt of lemon juice.
u scrub it onto ur face and wash it off wit warm water.. trust me it helps even over night.
Another thing is if you have blemishes apply heat from your hair straightner onto a towel and then apply it to your blemish, and it will reduce dramatically in size. :) (03/02/2008)

By wiseone
Homemade Facial Scrubs
I tried oatmeal and a pinch of sugar and some milk it worked a little bit.
It worked fine but it had a hard time sticking, but it might not work. (03/07/2008)

By Brittany
Homemade Facial Scrubs
I needed to ex foliate in a major way. in a mortar and pestle I mixed ground coffee and avocados. scrubbed lightly. left it on for 10 minutes. My skin feels amazing! The caffeine in the coffee is good for circulation, the avocado soothes and moistens. Rinse with warm water and apply light facial cream....amazing! (04/01/2008)

By Lorna.
Homemade Facial Scrubs
Oats, bit of milk (if it's too runny, put it in the microwave for 15 secs), bicarb or baking soda, vinegar and distilled (liquid) witch hazel (if you have any, if not, won't make much difference).
Don't worry if it stings, it HAS got vinegar so it's acid but not harmful AT ALL, doesn't smell bad either. It should feel tight on your face. Leave for however long you're comfortable with (even 5 mins is enough time)
Hope that helps! (04/02/2008)

By sarah
Homemade Facial Scrubs
I am a student at a skin care college and am looking for natural, inexpensive masks, cleansers, scrubs and toners. Some of these are really great, however, I wouldn't suggest using copious amounts of olive oil on your face. It's great for your body but Olive Oil is to heavy for your facial pores and can cause them to clog. It could also leave your skin feeling greasy.
Acutane works because it's a chemical. It is considered a LAST resort for people with the WORST kind of acne. The acne you talk about on here is all surface blemishes. Acutane is meant for people who develop CYSTS, not just pimples.
Also, be careful with oatmeal. The oatmeal you find in skin care products is NOT the same as what you buy on the shelves at the super market. You can't commerically purchase medicinal grade oatmeal. Sorry guys =)
Ground up almonds and plain yogurt are really good for people with dry skin. It's a light scrub and hydrates really well. Just crush up a few almonds, mix and gently rub onto face. Rinse with warm water. Tone and splash with cold water.

Cucumber and plain yogurt is really good for normal to oily skin. Puree cucumber and mix until slightly green. Rub over face and rinse with warm water and tone/cold water rinse Hope that's even a little helpful?
ALSO. Large blackheads and white heads SHOULD be removed from your skin. DO NOT DO THIS ON YOUR OWN. You could seriously damage your skin, but leaving them in could stretch your pores. Try looking into local spas and going in for just a steam and extraction.
(04/02/2008)

By Lynn.
Homemade Facial Scrubs
Most of the time blackheads and breakouts follow a stressful phase in life or just generally when we don't watch our diet. Loads of green vegetables help to keep our internal systems in check and loads of fresh juice keep those blackheads away.
Over the years I have tried and highly recommend the following for acne:
1. Drink loads of water; if you can't drink water just as water them add a slice of lemon, orange, peach, or even apple to flavour the water. Water helps to flush out the toxins, good for skin and very good in aiding weight loss.
2. For evening- simple routine, pierce a 1000mg Vit E capsule and apply to the affected areas. leave overnight. Wash off in the morning and apply a layer of honey and leave for 15 minutes. Wash off and apply a milk based face cream or mosituriser. This is good to break the cycle of new breakouts, a guranteed 2 week window to experience a very amazing transformation.
3. There are certain spices that heat up the body. Cinnamon, cloves, mustard seeds, cumin seeds, onions, masala, black pepper are in this category. Go easy on spices to curb new breakouts and bouts of acne.
4. Add equal amounts of crushed celery and cucumber to grated apple and mix in some lemon zest. This acts as a cleanser. Leave for 10 minutes and wash off. Then add crushed green grapes, grated orange rind, honey and vitamin E or Apricot oil and mix. Smear over the infected areas and other potential areas and leave for 20 minutes. Wash off and apply a very thin layer of face cream. This should be done 3 times a week only.

You must supplement this routine with routine from number 2.
4. Eat loads of fruits rich in antioxidants.
5. For removing acne scars use the juice of I lemon with juice of equal amount of ginger and youghurt. Apply to scars for 35-40 minutes only daily for 2 weeks and then 4 times a week thereafter. (04/22/2008)

By Aeshwena
Homemade Facial Scrubs
Tthe best face pack as well as toner is cucumber juice. Use it daily on your face. It brighten your complexion too. (04/28/2008)

By moumita
Homemade Facial Scrubs
First of all, a little background is required. I have had consistently annoying acne since I was 12. One big memory was in health in jr. high when all the "friends" I thought I had made fun of me when we studied how to take care of our bodies. Every time the teacher mentioned "severe acne" I got several looks. I've tried everything in normal retail stores, Physicians Choice products, retinol, acutane, differin, wow endless products. All have had little lasting effects.
The only things that have worked for long term results are 1. Airbonne products: the Acne line and the Intelligence line. They were convincing enough for me to begin selling the products. 2. What worked pretty well before starting Arbonne was a few products I bought from a natural foods store. The wash was Desert Essence.
Thoroughly Clean Face Wash (with teatree oil and awapuhi). Follow that with Queen Helene's Oatmeal Honey scrub and Rachel Perry's toner for oily skin. Rachel Perry has a huge line of products that I'm sure are all fabulous. At any rate, I wanted something different tonight, so I made a scrub of a couple Tablespoons brown sugar, some honey, some vanilla, and some evoo. Added a little water for perfect consistency.
Waited a few minutes and rubbed in then washed off. Then I whisked an egg white until it was pretty fluffy. Applied that and let it dry. Wow does it tighten! Lastly, I steamed my face with some added tea tree oil and it was the perfect combination. My skin is slightly red, but I know that's due to a good deep cleaning. Tomorrow I'll be beautiful! Thanks everyone for your tips, combined they made a great home spa night for me. =) my_baby_girl22 AT hotmail.com (05/04/2008)

By Joelle
Homemade Facial Scrubs
If you're looking for something quick, I always apply milk and honey for dry skin, and milk and lemon juice for oily skin. It works perfectly well. (05/05/2008)

By hi
Homemade Facial Scrubs
Whatever scrub you do use, don't scrub hard, be gentle with the skin on your face. Rubbing harder won't make things better, it will make things worse.
Also consider the fabric softener you are using on your washcloth & towels, it could be adding to the problem. If you use baking soda & vinegar in your rinse water, your washcloths and towels won't have added chemicals to them, making them much better for your sensitive skin. Be aware of the ingredients in your shampoo/conditioner and other skin products, quite a few of them contribute to skin breakouts.
Sugar & milk (sometimes buttermilk) is a great scrub. Following it up with a honey mask helps clear things up. (05/09/2008)

By Summer's Mum
Homemade Facial Scrubs
I have always had pretty clear skin, besides the few blemishes every now and then. I am pregnant and now have an oily nose and chin, a dry forehead and lots of pimples. I am looking for a natural skin care routine that I can use everyday with ingredients found in the home. I don't have things like rose water, herbs and such. Please help :) My email address is katybug8604 AT yahoo.com. Thanks so much! (05/14/2008)

By Katie
Homemade Facial Scrubs
None of this will cure acne. There is only one answer to this pure and simple. ACUTANE. Just be careful,it can cause birth defects. Yes it does work but should be the last resort unless your acne is VERY severe!
You can get more info here:
http://www.rxlist.com/cgi/generic/isotret.htm (07/18/2008)
By Brynn
Homemade Facial Scrubs
This is totally an amazing website. I got a lot of great ideas off of it. I'm thirteen and I have acne all the time. I'd really love for it to go away. If anybody could like give me feedback that'd be great. I'm one of those people who have tried basically everything.
By the way, for those of you considering to use toothpaste on a difficult pimple. Make sure it's not colored, but toothpaste does work great. One time I had a really bad pimple and I put toothpaste on it. My pimple and the skin around it turned blue! The blue go under my skin so I had to wait until that skin came up to the surface. I peeled the dry skin off (I know gross!) and just like that my pimple was gone. So in conclusion, don't use colored toothpaste. (08/02/2008)

By
Homemade Facial Scrubs
This is my favourite facial scrub recipe: Milk, Sugar, Honey, and Extra Virgin Olive Oil. It works great and leaves your skin smooth and glowing. (08/14/2008)

By lorii
Homemade Facial Scrubs
Baking soda and water. (08/18/2008)
Homemade Facial Scrubs
Love this site! I have tried a lot of things for my acne, from prescription drugs to all natural products. I currently use a tomato soap (burts bees), and the tomato toner. For a facial scrub I use baking soda and water. All of the natural home treatments are awesome, just always use all natural or organic ingredients. For a deep hair conditioner mix 1 cup olive oil with 1 cup boiling water. Let cool, massage into hair and scalp and wrap in a warm towel. Awesome and inexpensive treatment, leaves hair incredibly soft for week. (08/18/2008)

By cades
Homemade Facial Scrubs
For acne I used a motar and pistol crushed almonds and added a bit of milk. Don't make the paste liquidy just enough which will be half a teaspoon and you only need about 8 almonds. then you scrub your face with it. it works as a facial scrub and also to remove acne , and scars. it did on me.
They say that people with acne have excessively oily skin, acne arises when human oil is produced and clogs the skin that's what causes acne. Removing your natural oil gives you more acne cause your skin then produces more oil. When you replenish acne skin with oil such as the oil from almonds, you are basically reducing the amount of human oil your skin produces and therefore reduce acne. (09/11/2008)

Homemade Facial Scrubs
So I just got done tryout out some of these and I'm really anxious to see how they work. I actually put two of the remedies together (I put the almonds, honey, sugar, milk and evoo all in a blender) and my skin feels a lot softer!
But I was reading a comment left about ACUTANE and I took it about a year and a half ago and it's honestly the only thing that's ever been able to clear my skin up! It took over two years to get the "OK!" to take it (you have to go through a lot of processes and try a lot of other stuff out first) but I strongly recommend it to any other teenager out there. The only downfall is super chapped lips (so keep lip balm with you at all times!)
I'm now a senior in high school, a member of the varsity cheer team and was just crowned Homecoming Queen. I honestly don't think I would have the confidence I have today if it wasn't for ACUTANE. No, I'm not a seller for this but if you don't believe me, look it up yourself. The results are remarkable. (10/15/2008)

By KaitlynV
Homemade Facial Scrubs
You can just use a gentle foot scrub on your face, then use a moisturizer to prevent dryness. (10/15/2008)

By m
Homemade Facial Scrubs
Awesome. I'm gonna try everything. (11/16/2008)

By gabby
Facial Scrubs for bumps
Hi, my name is Danielle and I am here to help you on how to get rid of bumps. Here are the things you will need 1 teaspoon lemon juice, 2 spoons of sugar, 2 1/2 spoon honey, and 1 cup water. Mix ingredients together and there you have it. Leave it on for 10 minutes. Wash off, and your face is smooth as a baby's bottom. (11/22/2008)

By Lil Danny