Do you like all those pretty hair flowers at the mall? Me too! But I refuse to spend $5, $10, or even more on one. That's crazy talk! Especially if you want more than one. You shouldn't have to choose between eating or looking cute.:)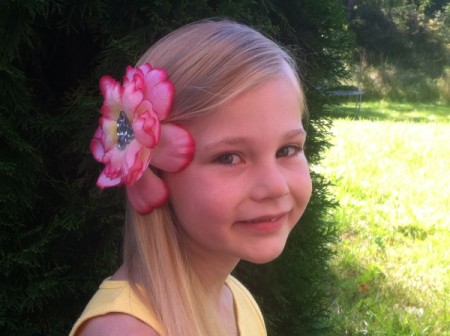 I decided these were way too easy peasy not to try. And they are. With a few supplies, and a few minutes, you will have your very own fashion statement. Granted, they don't all have to be this big, but something about a huge flower on a tiny little person just gets me every time.:) I have made some much smaller ones for myself as well. Once you are over 30, common sense usually sets in.
Make them for you and yours, give them as gifts, sell them at craft fairs, whatever makes you happy. Just go to your local dollar store for supplies first, you will find most of these supplies there. And that is what will keep these fun and cheap.