Browse
Featured
Videos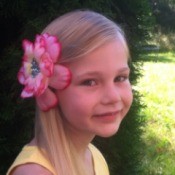 Homemade Hair FlowersThis beautiful flower barrette is simple to make and is adorable for kids and adults. Check out this video for step by step instructions.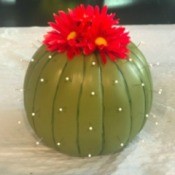 Foam Pumpkin Faux CactusCreate this cute faux cactus by recycling a foam pumpkin. Learn how to make it in this short video.


Questions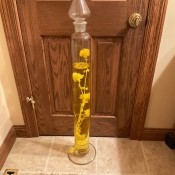 Replacing Evaporated Liquid in Preserved Flowers?This is a sealed vase that was my mother's. It was given to her in the late 30s-40s when she opened her first beauty shop. It has a cork that has fallen to the bottom, and appears is sealed with wax. I would like to replace the liquid that has evaporated. Would it be mineral oil? Can I just open it and add additional oil? I do not want to disturb the flowers.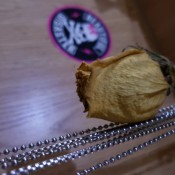 Preserving Dried Roses In Resin?I have dried rose buds that I had hung and sprayed with hairspray and dried and another I hung to dry naturally. I'd like to put them in resin as to keep them forever. They are from funerals. Any tips or things I should take into caution as to not destroy my sentimental pieces while casting into a mold. Also best products and brands to use with what I'm wanting.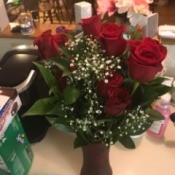 Preserving Dried Roses?My boyfriend got me roses for our first Valentine's Day and I want to keep them. I'm drying them by hanging them upside down now. I saw somewhere that you can use a spray of 50/50 Elmer's glue and warm water. Has this been successful for anyone?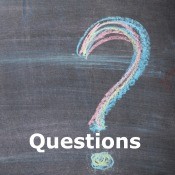 Using Cat Litter for Drying Flowers?So do you get the clay clumping cat litter?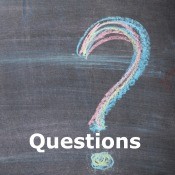 Preserving Eucalyptus Leaves?How can I preserve eucalyptus leaves so they don't break and tear? I want to use them in my jewelry.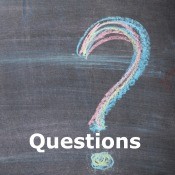 Preserving Dried Roses?How do you preserve dried roses?


Published by ThriftyFun.
© 1997-2022 by Cumuli, Inc. All Rights Reserved.
https://www.thriftyfun.com/tf/Crafts/Floral/index.html