When I took my two rescue kitties to the vet, he found them to be a bit overweight. He asked how much I was feeding them. At that time I fed them a combination of Purina Pro Plan Salmon and Rice mixed with an equal amount of Blue Buffalo Longevity. According to the manufacturer's recommendation they were being fed 1/2 cup of food twice a day.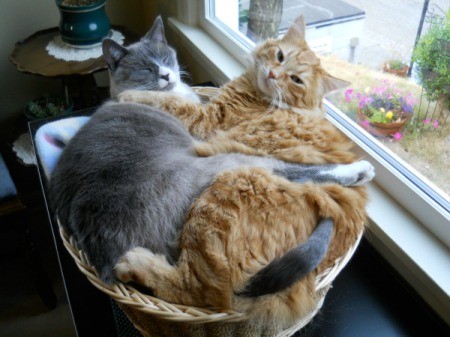 My vet strongly recommended that I reduce their food by half, noting that the bag recommendations are generally too high.
They have been on this reduced diet for about a year and a half and are showing no ill effects from the smaller quantity of food, aside from starting to pester for dinner a couple of hours early:)
You might want to verify the amount you are feed your pet with your vet on your next visit.