The north side of my house is one unbroken line. It is the side most visible to others. With almost no direct sun light reaching the area, and little growing there, it detracted from the rest of the house.
It took a long time to find enough discarded four gallon milk crates to line the whole side of the house. I eventually did.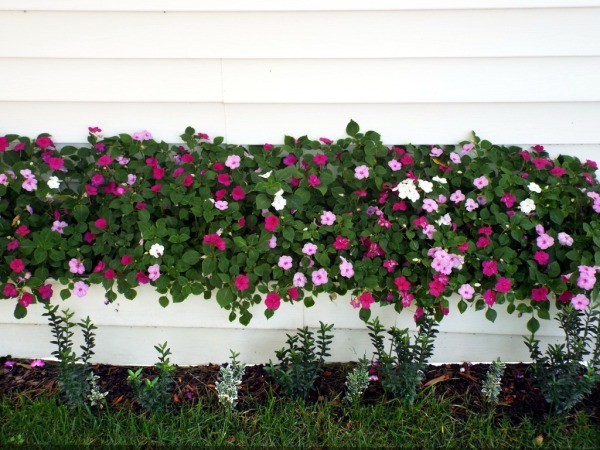 I cut leftover roofing shingles to line the bottoms and sides of the crates. Then, I placed the crates against the foundation of the house. Next, I filled the crates with my best leaf mold and compost.
I had a few panels of extra siding. I placed them against the crates and secured them to the crates with wire. A good looking foundation bed at no cost to me.
All those impatiens rootings I mentioned in another post were planted in the crates. I had a rather nice display of blooms all late spring and summer long. Then, the rains came.
For the past several years, my state has advised against planting impatiens due to the likelihood of infection by a virus. I continued to plant them, any way. For the most part, I have had a lot of success.
I think the virus is always present and several factors determine how much damage it will do. I believe the continuous wet weather we've had lately has caused a proliferation of the virus. The results of that proliferation can be seen below.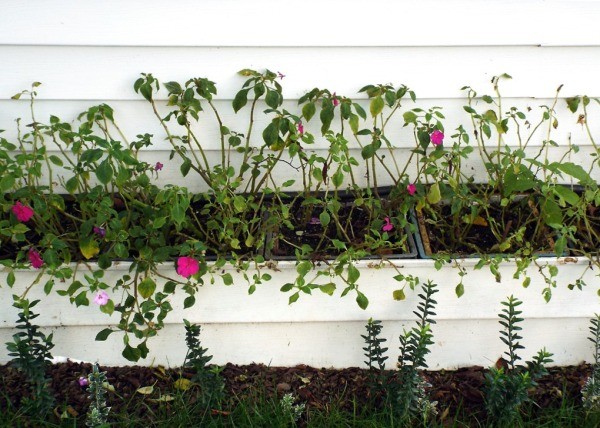 Surprisingly, pansies and viola do well in this low light bed. It's just a matter of weeks til the bed is again alive with color.