I do part time home daycare a few days a week, and as a result, little fingers often require me to touch up the walls. I would lose track of the paint color or where I had stored the extra. As a result of buying the wrong paint, I developed a system.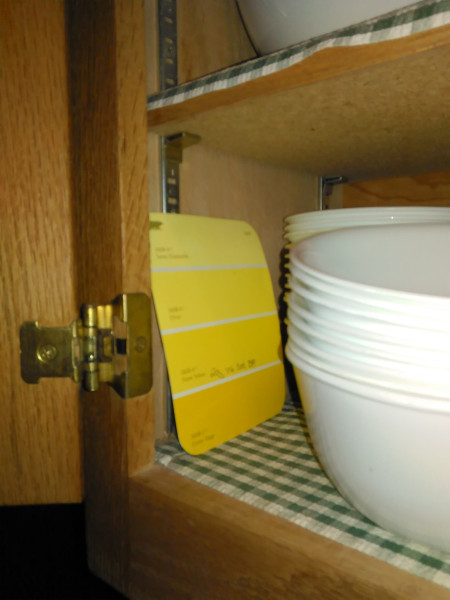 I now keep a paint chip card in each room. The one in the kitchen, I keep in the kitchen cabinet, the bathrooms all have theirs in the bathroom cabinet, etc. I also keep a duplicate of each in my calendar book as well, to have with me should I be shopping and see something to know if it would match or not. Should we move, the paint chips will stay left behind, for the new owner should they chose to use the same colors.
I write on the chip after I paint a room with how much it took, if it applied well or not (to jog my memory if I decide to change color so I know if I want the same brand or not) and where I stored the leftover paint at. Also I note where I purchased it, and if it's flat, gloss, semi gloss, etc.
For some paints you must purchase an entire gallon. But, often if you take the chip in, some places will special mix it for you by the quart.