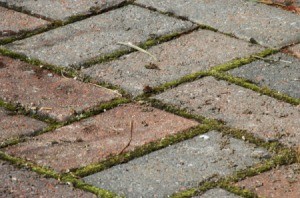 How do I keep weeds from growing between block paving?
By Irene

Answers

July 15, 2011
0

found this helpful
Best Answer
Try spraying with vinegar, but keep away from grass or any other plants, as it will kill them as well!

July 22, 2011
0

found this helpful
Best Answer
The best thing to do is to pull up the pavers, pull all the weeds being careful to get the roots. Next lay down thick plastic sheeting (Visqueen, a thick tarp, an old heavy duty vinyl tablecloth or shower curtain), then replace the pavers, and brush sand or dirt into the spaces between the pavers.
Weeds and moss will still try to grow in that tiny bit of sand or soil of course, but won't have deep roots because of the plastic barrier, so they will be easy to pull.
You could use cement mortar in between the pavers, but it won't completely eliminate the potential for weeds and mosses growing up between the pavers-as time goes by, soil will accumulate no matter what, and you will have to do some spot weeding especially if your mortar has cracked due to time and weather.
I live in the UK now, and have just found the most amazing tool in the plant nurseries here! It's a wire brush on a broom handle. It is very narrow at the business end, the bristles taper together to fit in between the pavers. Apparently you just stand there and scrub the weeds away. I'm not spending £15 on it, though. Instead I'm going to see if the side of a wire brush we already have works-if it does, good bye weedy pavers!

Jess
Silver Post Medal for All Time! 267 Posts
September 21, 2016
2

found this helpful
Best Answer
My husband and I pour boiling water between the pavers and cracks in the sidewalk and driveway. This kills the weeds (and ants) but doesn't add anything toxic to the environment.
It doesn't prevent them but it does keep them at bay.

July 6, 2016
1

found this helpful
Re. wire brush, works like a dream for a few days, but wire soon just wears away, used my husband's quite expensive wire brushes next, soon wore out, I was not popular

August 29, 2016
0

found this helpful
Dear Frugal,
The problem with weeds growing within the pavers is that they don't grow underneath but they grow in between the pavers. If you can find a solution to this problem then my friend you have the problem solved!

September 8, 2016
0

found this helpful
You can get these in b&m for a fraction of the price, around 2.99 or £1 for a short handled version. They also have a sharpened metal part to help scrape out any stubborn weeds

September 21, 2016
1

found this helpful
DO YOU HAVE A PICTURE OF THE TOOL TO REMOVE THE WEEDS???

July 16, 2017
0

found this helpful
because I have two dogs who love the yard, I don't want to use any chemicals. I buy a gallon of the white vinegar at BJ's and I just pour it into the cracks where the weeds are growing.
The sun and vinegar dry up the weeds and they die. I also use this on grass growing where I don't want it. Safe and effective.
July 20, 2017
0

found this helpful
Salt works.... just pour in in the cracks....

November 9, 2018
0

found this helpful
I have struggled with weeds in pavers for years. I spent many hours, lots of money and nursed a sore back for days installing the polymeric san, only to have the weeds return.
I finally got some relief this year. The ANSWER IS sweeping BAKING SODA in the cracks. It is cheap, easy and quick. There was a section where I had not pulled the weeds and those died after the treatment. They have not returned after about five weeks!
I expect I will have to do this once in a while but I will gladly do it to keep my patio weed free.

Jess
Silver Post Medal for All Time! 267 Posts
November 12, 2018
0

found this helpful
Thanks for the tip! I will definitely try this in the cracks in my driveway and patio. I generally use boiling water, which is very non- toxic, but does nothing for keeping them away later.
Answer

this Question