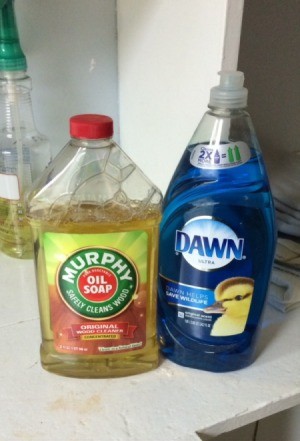 Our pets are like members of the family and we want to protect them. But, it is inevitable that our dog and cats will attract those pesky fleas. Flea collars, sprays, ointments, and pills aren't 100% effective all the time either, so what can we do?
Well, there are two items that I have used that kill fleas in one wash! The quickest way is to wash your pet in blue Dawn dish washing liquid. It has a refreshing scent and is very gentle. As an alternative, Murphy's oil soap is also effective in killing and deterring fleas. And as a bonus, it is also good for dry skin! Murphy's makes the fur shinier and the skin softer.
With either product, fleas won't stand a chance! I've had a couple vets and pet professionals recommend both products. A little goes a long way. And of course you can verify with your own vet, if your have any reservations.