September 3, 2018
1

found this helpful
A good pressure washing should get rid if them. Aim the stream to get them to lift and separate from the paver. DO NOT USE BLEACH...is doesn't work and can cause harm to the area around the pavers.
Prevention is the harder part as they love moisture. Keeping leave and plant debris off the area helps...but direct sun to the area is the best prevention, but not always feasible.
September 3, 2018
0

found this helpful
I am guessing this might be moss, not lichen. Lichen is the smallest plant growth that we can see, and doesn't "lift or separate" as mentioned.
But googling both will give you photos and advice to remove them.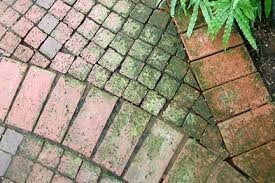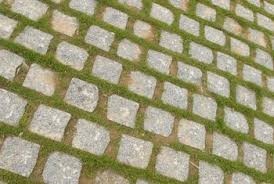 September 4, 2018
0

found this helpful
Have you tried vinegar? Mix 2 parts vinegar with 1 part water, and spray, then leave on. It may need a couple of applications.
Then use a stiff brush, or power hose. Afterwards, you'll probably need to reapply now and then because of new spores that naturally blow in the wind, as they'll settle in where the environment is favorable and try to take hold again. It's just something you'll have to keep up with to prevent future growths.
September 5, 2018
1

found this helpful
You do not say how much you are talking about so the scope of your problem will determine how large a container of solution you will need to use.
I would just keep a spray bottle filled with white vinegar and spray it (hot sun helps vinegar work faster) occasionally. This will kill it and how unsightly the dead looks will determine if you have to do anything about removing it. You can take a good broom and sweep some of the dead away and gradually remove all of it.