June 11, 2010
2

found this helpful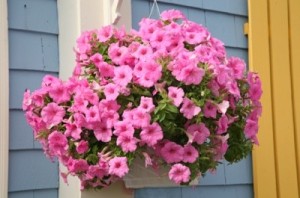 With Memorial Day behind us, the unofficial start of summer is here. If the increased time you've been spending outdoors has made you notice some of the unsightly features of your home's exterior, then set aside time to increase your home's curb appeal. Depending on how large your home is and how bargain-savvy you are, achieving a fresh and increased curb appeal can be accomplished for $150 or less. Here are some simple, fun and budget-friendly ways to give your home's exterior a boost.
Clean It Up
The first step to help your home's exterior look better is to clean it up. Over the winter and spring, a lot of dust and dirt invaded your porch. You may not notice it, but if you take out a broom and begin to sweep your porch, you'll notice how much dust and dirt need to be cleaned away. After you've swept, give the porch a wash with a garden hose. For an extra dirty porch, pour a bucket of soapy water (use mild soap, such as dish soap) over the porch floor and then hose it down.
The siding or brick on your home could probably benefit from a wash as well. Use a garden hose with a sprayer attachment to remove the dirt. For tougher stains, use a sponge and a bucket of soapy water to remove them. Note: Do not use a powerwasher. Powerwashers can remove the paint from wood siding and damage vinyl or aluminum siding by forcing water behind the facia boards. If your siding is still dirty after washing with a garden hose, then consider hiring a professional exterior cleaner to do it for you.
Flower Baskets
Hanging flower baskets is one of the simplest ways to add color to your exterior and give your porch a boost. Select a flower color that will complement the color of your home. Choose flowers that have not bloomed. While full-bloomed flowers look great at the store, they're actually a sign that they've been at the store for a while. Instead, select a basket whose flowers are just starting to bloom and bring them to life at home.
Shrubbery
Trimming the bushes and shrubbery around your home will give it a clean and manicured look. Set aside a few hours to trim the bushes and for the cleanup involved afterwards.
Paint
There's nothing like a fresh coat of paint to increase your curb appeal. You don't need to paint the entire exterior or entire porch to achieve a fresh, new look. Instead, paint the posts and rails in a bold new color to complement your brick or siding. Additionally, paint your front door with an inviting and bold color to match the exterior.
Remove Clutter
If clutter is making your exterior look unorderly, then make a plan to organize it and put things away. Start by removing garbage and recycling bins from the side of your home to the back. If you store bikes, tools, hoses or other items around your home, move them to the back. If your hose is often left lying on your porch or lawn, purchase a hose holder that can be affixed to the wall for easy storage. For porch clutter, purchase a plastic container in the size and color of your choice. Plastic storage is great for storing balls and other items you may have around your porch.
Lighting
Low-voltage outdoor lighting is a huge trend this year. Add a porch light or other form of landscape lighting, such as driveway lights. For a super budget-friendly option, hang some pretty lanterns in your yard.
Accessories
Mailbox: Replace a worn mailbox. Check the Web for some great mailbox deals.
Address Sign: Be creative and make your own by yourself or together with your children as a family project. Select a material, such as wood, and get creative!
Porch Mat: Check for sales and clearance markdowns for porch mats in local stores. You can often pick up a great new porch mat for under $20.
Door Handle: Switch your door handle to a nice, new, brass handle.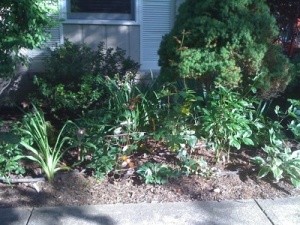 Since I was planning to move, I took pictures of all my flower beds and saved them on a flash drive. I thought it would give potential home buyers a visual of how everything looks when in bloom. I gave my flash drive to my realtor. My realtor made a picture board of all the flower beds and displayed it at every open house.
Enjoy the upcoming planting season.
By blasg75 from Indianapolis
August 7, 2011
0

found this helpful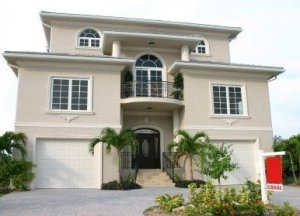 In the current housing market, homeowners need every advantage they can get when selling their home. Because the exterior appearance of your house has the ability to make or break a sale with a good (or bad) first impression, taking time to enhance your curb appeal is not only smart, it's an absolute must when competing for potential buyers. On the plus side, any improvements you make before you sell will only enhance the remaining time you spend in your home.
First Impressions Matter
It's true. You only have one chance to make a first impression, and when selling your home, your first impression starts the moment a potential buyer pulls up to your curb. Start by getting into your car and driving by your house to begin to see it from a different point of view. Then make a list of the potential problems and solutions by asking yourself the following questions:
What are your home's best exterior features?
What are your home's worst exterior features?
What are your first impressions?
How does the landscape appear when viewed through the windows of the house?
Ten Steps to Enhancing Curb Appeal
Stay objective. Buying and selling a home is an emotional process. When preparing your home, try to keep your emotions in check. Remember, this is a business transaction. Once you decide to sell, you need to start looking at your house through the eyes of a potential buyer.
Take your cues from neighboring yards. Take a walk around your neighborhood. How does your landscape compare to others in your neighborhood? Make sure any changes made to your landscape reflect and blend in with the historical and cultural heritage of your neighborhood.
Sweep driveways, sidewalks and walkways. Install edging, repair cracks, and remove protruding weeds.
Clean windows and gutters. A house with light-filled rooms is always attractive to buyers, so make sure your windows are sparkling clean - inside and out. Clogged rain gutters make a house look neglected. Clean them of debris and seal any cracks and leaking joints with caulking so that water doesn't leak down your home's siding and leave dirty streaks.
Touch-up peeling paint. This includes doors, shutters, garden sheds, and anything else with peeling paint. If you can't afford to paint your home's exterior, spruce it up with a thorough power washing.
Freshen existing landscaping. Keep your lawn short and tidy so that buyers can easily walk around and examine the exterior of you home. Weed flowers beds, dead head spent blooms, and plant a few annuals to add a cheerful splash of color. Top everything off with a few bags of fresh mulch around. Make sure to trim trees and cut back bushes so that they don't hide the house, and repair or replace any damaged sod.
Remove personal touches. This includes kids' toys, yard ornaments and statuary that may appear gaudy to potential buyers. Don't forget to remove personalized address plaques from near the front door. The last thing you want to do is to remind buyers that they are looking at "someone else's" home.
Repair decks and fences. Poor maintenance signals a red flag for buyers. Decks and fences in disrepair can also bring up safety issues during home inspections. Repair problem areas and apply a fresh coat of paint or stain to give everything an updated look.
Create outdoor seating. If you don't already have one, create a simple seating area outdoors so buyers can imagine themselves enjoy the yard and garden with their families.
Stage your entrance. A home's front entrance is very important. It represents where you enter your inner sanctuary and leave the world's troubles behind. It also sends a clear message to the outside world of who you are and what you represent, so it's important to make this area as warm and welcoming as possible. The goal is to create the desire to step inside. Hang a welcoming wreath. Lay down a new welcome mat. If necessary, paint or replace your porch light and mailbox and add a pot of fresh flowers to the front steps.