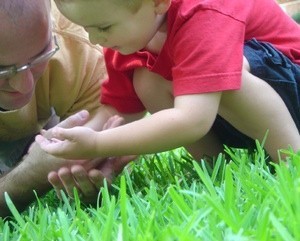 Tutors can cost $20 or more per hour, but often with younger students it's the mindset of learning that can add to their educational success. At home, try to piggy-back on what information is delivered in school. It's important to create the idea that learning is continuous, and a little more practice at home can make a world of difference in understanding.
Try some at home tutor-free activities.
At Home Field Trips
Schools are strapped when it comes to budgets, and some great local places would make great field trips. Create your own field trip by trying to connect weekend activities to those subjects studied at school. If your child is studying space, visit the local planetarium. If the subject is economics, discuss that during a weekly grocery trip: budgets, suppliers, inventories, supply and demand, or wholesale versus retail. Schools teach topics that children encounter in life; help them make these encounters on a regular basis and the lessons will become a bit more meaningful.
Reinforce Through Games
No one said the directions on a board game are the law. Alter the rules to reinforce concepts taught in school. I remember having to add the two dice rather than count out my spaces on Monopoly. Create rules that make the players spell the words on the cards or try to incorporate math facts into the game.
Even the most traditional games can be altered to include learning. When my son and I play catch in the backyard we have a game that each person must answer a question before the ball is thrown. We keep the questions simple, a reinforcement of what we did that week. If we went for a trip to the zoo, we'll test our knowledge of "zoo facts." Sometimes we review the plot and characters of the book we've read. It would work be a great study tool for upcoming tests, especially because the child also gets to ask the parent a question with each turn.
Educational TV Rocks!
Don't prolong the negative stigma of educational TV. The Discovery Channel has found a way to make learning cool, and kids see that. Watch shows such as Mythbusters and use it to reinforce school work. As the show progresses through experiments, ask your child to write down the hypothesis for each experiment as well as the steps taken to complete the experiment. Your child's science teacher will appreciate it!
Even some regular programming can be educational. After watching Michael Phelps win his slew of gold medals, my future swim-teamer and I had a nice conversation about character. Michael thanked his teammates and showed great sportsmanship throughout the Olympics, and we used that as a teaching tool at our house.
Be creative with teaching TV and be limiting as well. Some shows are just time fillers, and others teach poor character qualities and behaviors. Be sure to tell your child why you've made the decision to ban certain shows and discuss this with him/her to alleviate tensions.
Talk to Your Child
Every event in a child's life is a learning experience. Talk to your child to reinforce the learning. If you see a movie together, talk afterwards about his/her favorite part. What did he like the least? What would she have changed? Did that remind her of anything she read or of another movie she's seen?
Teach a child to think about his/her world, and he/she will bring that to the classroom.
Read More Comments