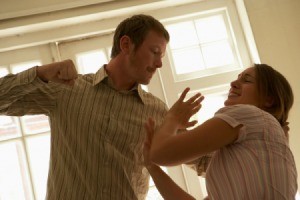 I am 19 and my boyfriend abuses me. He threatens to hurt me if I don't have sex with him, if I don't answer the phone, if I make him repeat himself, actually if I don't do what he says when he says it it's a problem. Even if it's for something small like me wanting to go home to my family. He is keeping me at his house, but I want to go home. He threatens to hurt my family if I tell them or if I try to leave the country. I can't call the police because he has too many connections and the island is corrupt so the police don't help in these kind of situations.
What I'm asking is what are the steps I can take to convince him to let me go home to the states without him trying to hurt me or my family. He is physically, emotionally, and sexually abusive. I need to know the steps to take or maybe something I can say to make him want me to go home. He has anger issues; so my opinion doesn't matter to him. I just really want to go home and I don't know what to do. Please help me.
By Alyssa
Answers

Joan
Bronze Feedback Medal for All Time! 186 Feedbacks
June 7, 2012
0

found this helpful
There has to be some branch of law enforcement that can help you. Basically nobody else can help you get off the island. Just what country has domain over the island? There has to be some law enforcement that you can contact. Do some snooping, he can't have control over all law enforcement. How did you get yourself into this mess?
If this island is part of the US, I would think being you are being held against your will, it might amount to being the same as kidnapping. Call the FBI and talk to them. Also you must have some friends on the island, that aren't completely sympathetic to him. But nobody, other than law enforcement isn't going to be able to help you get off the island, without risking injury or death to you or some of them.
In the meantime, play it cool, and lay as low as you can, don't try arguing with him or anything, stay as far away from him as you can. Also there must be times that he is at work or something, that you should be able to do things on your own.

June 7, 2012
0

found this helpful
You don't tell him anything. You wait 'till he's gone from the house, get your stuff together, slowly if necessary, pick a day to pack and go to a battered womens shelter. The phone book, Churches, social services, policemen, whoever, can tell you where the nearest one is. Just go. Get out now, because it isn't going to get any better. Have some respect and liking for yourself, knowing full well you don't deserve anything he's dishing out, and leave.
Or go to a friend's house, (not to family...he'll find you there) & hide out 'till you can get to a shelter.
DON'T wait. You can get the rest of your stuff later when you have a pro-bono lawyer giving you advice. Call your family after you're in the shelter.

June 7, 2012
0

found this helpful
Also, tell your family and the police about the threats AFTER you've left. They can protect themselves as best they can, but you take care of YOU first. You're worth it.

June 7, 2012
0

found this helpful
It will only get worse. You are only 19. Believe me. You don't mention what island you are on. You need to contact (email or text) your family and let them know the situation so they can help you get away from him.
They can bring the matter to the attention of authorities off the island who can help and are not corrupted.

(Guest)
Gold Post Medal for All Time! 846 Posts
June 7, 2012
0

found this helpful
First, you don't say where your home is and where you are now. If you will share that information I will be more than happy to help guide you to the safest place to go and from what you've written here it sounds like your home is in another country. I for certain can find out what the safest way/place for you to get away is if that is the case . Embassy as the safest means comes to mind and I can't imagine there is a country that does not have an embassy. Please, share the info needed because with the details you can be helped. Am saying prayers for you and please be careful!

June 7, 2012
0

found this helpful
Redhatrb is right on the money. Kidnapping is being held against your will just as it's taking you somewhere you don't want to go. If you can email us, you can email someone to get you some help.
I don't know what island you are speaking of, but if it's somewhere with an American Consulate then you can contact them. Here is what google has and I am sure there are more.
Contact your family and if necessary, have them help as well.
Find someone who will hide you for a few weeks until you can leave. And when this is over, don't worry about how you got into this mess, but that you got out. That is all that matters.
Please let us know when you are free and we will all be able to exhale. PBP

June 8, 2012
0

found this helpful
Looks like the other folks here have many of the same answers I would have shared. Shooting prayers for you to get out and get out quickly. Be safe. God bless.

June 13, 2012
0

found this helpful
It's called brutalizing, threatening, and rape! He doesn't have to do the actual rape, but he is raping you by threatening you that way. Call the police in your town and get out now! Go to a shelter for abuse and battered women called the YWCA.
You will have to sign a no contact order to stay there and you can get that when you call 911 on that jerk you call a boyfriend. He isn't being a friend to you is he?Don't think, act. It can save your life!

June 16, 2012
0

found this helpful
Tell your parents.
Answer

this Question
I have been with my partner for 14 years. We have a 10 year age gap between us and 6 children combined. The first time he yelled at me I was terrified and ran for the hills. Being young and desperate for someone to love me I took him back. My partner has never hit me and for some years it got better. Lately when I try and talk to him about issues he calls me names like bitch and whore and says it's my fault because I just go and go until he snaps, The problem is I usually leave things for weeks before I try to approach him to talk about it. He tells me I am a bad mother and it's my fault the children hear us argue. He punches the wall, breaks my things, and tells me he feels like smashing my face in. If I miss a call from him he gets angry and calls me useless. I know that this behavior is wrong, but feel I can't leave.
The house is in mine and my mother's name and I am scared that if I leave and take the kids that he will damage the house which will leave me in a financial mess. I also feel that if I leave him I have to leave my job because he will confront me at work if he can't get me anywhere else. My oldest child is also in level 1 at college and doesn't want to change schools. If it was just me I would be gone, but it's other factors keeping me here. I know it sounds like excuses, but to me these are mountains and if I choose to leave it will affect innocent people. My partner also has stalking tendencies when I have left in the past. Again he has never hit me but I am so scared that one day he will start and with his temper won't be able to stop. Please any advice would be a huge help as right now I can't see anyway out.
By Kate
Answers

January 31, 2015
0

found this helpful
Talk to the police, and see if you can get a restraining order against him to keep him away from. In your state is there anything like common law marriage, if so you might have to check to see how to dissolve the relationship. You can't leave the house that belongs to you on a permanent basis. You have to be able to get him out. What you really need is some legal advice.

Louise B.
Silver Feedback Medal for All Time! 337 Feedbacks
February 1, 2015
0

found this helpful
I agree with Redhatter, that you should consult a lawyer. If the house belongs to you, he is the one who should leave. There may be legal issues, and he may have some rights to the house, simply because you have co-habited so long. Here in my province, people who live together for 2 years have the same legal status as those who are married. In most cases, that is to the woman's advantage, but it may not be so in your case.
You should also try and find some group that will give you moral support and advice as to which services you can access in this situation. Perhaps you could contact a women's shelter or the YWCA or your church. If the abuse should happen to be related to alcohol abuse, you could join an Alanon group. You might also want to see a counselor to help you through the emotional issues that you will have to deal with.

Lizzyanny
Bronze Feedback Medal for All Time! 226 Feedbacks
February 1, 2015
0

found this helpful
Your partner is an emotional abuser. Emotional (verbal) abuse can escalate to physical abuse, especially when he senses you are making a move to leave him. You will need to plan carefully to avoid escalation when you leave. I recommend you work closely with an experienced abuse group before you leave this man.
You will need a well thought out plan before you go. If you do that you can avoid some of the situations that are worrying you right now, such as him confronting you at work or stalking you. Those who work with this behavior will help you know how to deal with these behaviors should they happen; or hopefully avoid them. With a plan and good knowledgeable support I think you can safely leave this man. The fears you have are dealt with by many, and if you make the right connections you will be successful too.
Begin to gather information to deal with the behaviors that worry you and soon you will have the plan you need. God bless you and best of luck. You deserve much better than this, and your partner needs to see the reality of his behavior and that it has consequences so he can grow as a person too.
Read More

Answers