This is a great tip for lightweight hanging pots for indoor plants! Pots can get really heavy when using pebbles or stones for drainage, which can be very taxing on the hooks hanging from your ceiling. Next time, try this instead: Use old bath-scrubbies in place of rocks! New ones are inexpensive, or you can recycle old ones you already have. (Just be sure to thoroughly rinse in hot water for a few minutes to remove any soap residue).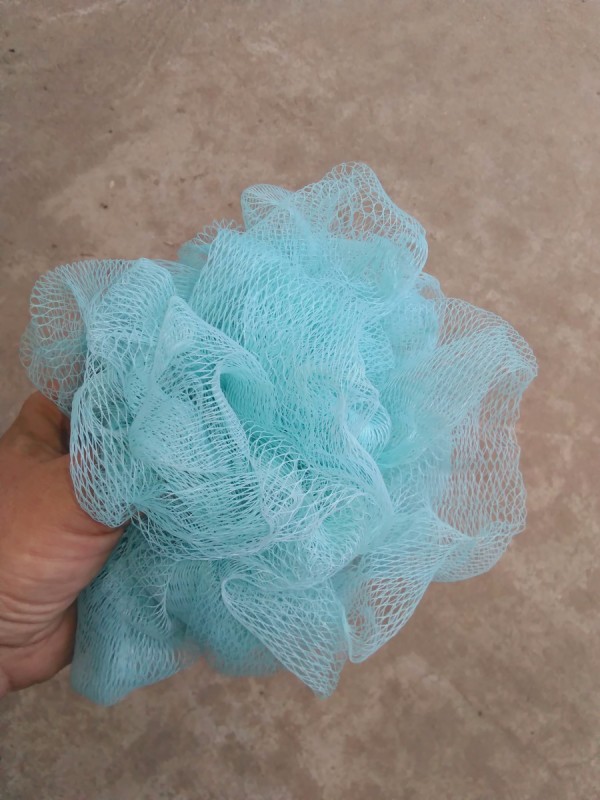 It only takes a second to poke around in the scrubber and find the thread that ties it all together- snip this and you'll end up with yards and yards of excellent, lightweight drainage material for the bottom of your pots.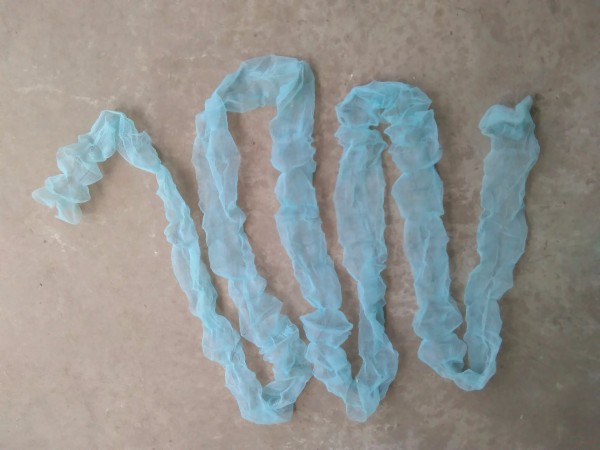 Depending on the size of your pots, you can choose to use the scrubber whole or cut up lengths of the material from just one. (Mine yielded about 9 yds).
I also use a piece of weed-blocking cloth on top of the scrubbie material to help keep soil loss to minimum. I hope you found this tip to be helpful. Happy potting!