Do you need yeast when making bread with self rising flour? I would like a recipe for making bread with self rising flour and no yeast. Is this possible?

Lucy
Answers
November 26, 2007
0

found this helpful
Best Answer
The answer to your question is you can make bread with self rising flour and no yeast. Below is a favorite recipe of mine. You can substitute a can of pop for the can of beer if you do not want to use beer. This is a lot like the beer bread from the company Tastefully Simple.
Stir three cups self-rising flour, one third cup sugar and one 12 oz. can of beer into a big sticky lump. Grease a loaf pan with spray shortening or rub solid shortening, oil or butter around. Bake at 350 degrees F for 45 minutes.
Pour on as much of a stick of melted butter that will run over the top and down the sides without overflowing; bake 15 minutes longer. Let it sit in the pan for at least 10 minutes to soak up all the butter before serving.
November 26, 2007
0

found this helpful
Best Answer
Yes, you can. They are called "quick breads" because you don't have to wait for them to rise. Put the following in your browser: recipes quick breads. You will have your pick of recipes. Also try a flour low in glutten like White Lily or Hudson Cream. Low glutten flours just naturally rise higher than regular wheat flours.
November 27, 2007
0

found this helpful
Best Answer
There is a great book called "Fast Breads" by Howard Early and Glenda Morris from Crossing Press Specialty Cookbook Series, 1986 that is about all kinds of quick breads (using no yeast). Its not just sweet breads like banana, but vegetable breads, flat breads and crackers For instance, some my favourites from this book are: Garlic White Bread; Baked Boston Brown Bread;Potato Rye Bread,Jeanne's Rice Bread;Chocolate Spice Bread;Coconut Cornbread; Sweet Potato Cranberry Bread and Quick Onion Flatbread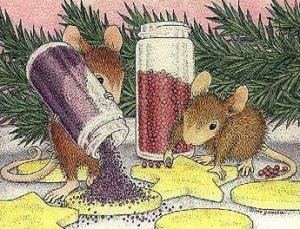 January 17, 2010
0

found this helpful
Best Answer
Beer has a ton of yeast in it. If the concern is allergies or actually yeast avoidance don't use beer!
If it's because you don't have any yeast in the pantry, go for it!
Read More Answers