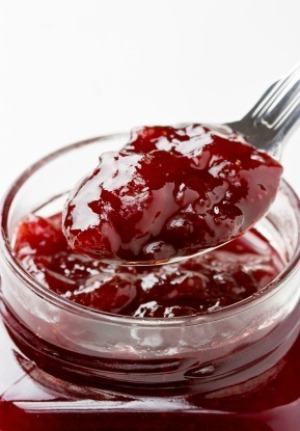 Does anyone else think that the price of jelly-making is too high? I bought a package of surejell today for 2.29. I bought this in addition to the sugar and the canning lids. I picked the grapes for free, but many people buy their fruit for jelly-making. I read in the instructions that one package will make 8 cups of grape jelly. I read on the ingredient label that what I am buying (1.75 oz) is Dextrose (some kind of sugar), fumaric acid, and fruit pectin. 2.29 seems way too high for what I'm getting.
Does anyone have an alternative for making jelly, or a cheaper source of buying the fruit pectin? Thanks--Paula in Waco.
Answers
By Erricka from North Carolina (Guest Post)
July 22, 2004
0

found this helpful
Hi, My grandma in law makes jelly and she does not pay the 2.29 at the regular stores she goes to our local Save-a-lot if you have ever heard of it. It is like an off brand store that sells groceries for cheap. She said that she can buy it there for like .59 which is a lot better but she said that they only have it during canning season in the summer so she goes and buys a lot of it at one time and puts it up. If you have a local grocery store and is like a bulk or discount store because Save-a-lot is a discount grocery store you will probably find it a lot cheaper there.
By Marti (Guest Post)
July 22, 2004
0

found this helpful
Save-a-Lot stores have pectin for 59 cents a box. I buy it there by the case.

July 24, 2004
0

found this helpful
You can also do it the old fashioned way. You don't even have to use SureJell. In the days before SureJell they simply used sugar and boil it down to where it was thick enough and poured it in the jars.
I am sure your Home Economist at your local County Agricultural Extension office can find the instructions for you.

July 24, 2004
0

found this helpful
Some fruits have more natural pectin in them than others. Apples for instance have lots of pectin. You might try a tiny batch using apple for the pectin and see how it sets up before you make a big batch.
-Susan
By (Guest Post)
July 26, 2004
0

found this helpful
You can make your own pectin from apples!! Wash, peel and slice the apples and boil for 15 min-1 pint of water/pound of apple slices. Strain off the juice thru cheese cloth(don't squeeze the pulp). Add 1 pint of water to each pound of remaining pulp and simmer for 15 min. Let stand for 10 min and then repeat the straining, without squeezing. Allow pulp to cool and then squeeze out remaining juice by pressing on cheese cloth. Combine all of these.
This should produce about 1 quart of juice/every pound of apples used. This can be used immediately, or you can can it or freeze it-to can, heat to boiling point, and pour immediately into hot, sterilized canning jars. Seal and invert jars to cool. To Freeze: allow stock to cool, and then pour into freezer containers. Allow 1" headspace for expansion. 4 cups of this homemade pectin will replace approx. 3 oz of liquid pectin in most recipes.
HTH!

July 26, 2004
0

found this helpful
I make jams using a 6oz. box of jello instead of pectin....and since I'm a diabetic I used splenda and sugarfree jello.
By Carole (Guest Post)
July 28, 2004
0

found this helpful
Is the amount of homemade pectin (4 cups) used to replace 3 oz of liquid pectin correct? If it is correct, how do you compensate for the extra 29 oz of liquid? I avoid recipes with liquid pectin because of the price.
I buy my powdered pectin in bulk from an Amish market in Annapolis, MD or from Yoder's in Grantsville, MD. The latter will ship all kinds of wonderful bulk foods.
By (Guest Post)
August 31, 2004
0

found this helpful
You can use 6 crushed, dissolved in water vitamin c tablets.
This works great.
Deb
By Barbara Cole (Guest Post)
April 4, 2005
0

found this helpful
Since apple juice is so cheap has anyone tried adding it to the fruit for sweetner as well as Pectin? Also we just made a batch of Jaboticaba jelly and it was jelled on the spoon and in the pan and yet when it was pouring into the jars it wasn't. Is this unusual? I even commented to mom that I had never seen anything jell on the spoon so well. I microwaved the jars so maybe cool jars?
By DansFreezerJam (Guest Post)
March 5, 2006
0

found this helpful
I want to open up a family business out of our house...where should i get bulk pectin from. I have made freezer jam for 18 years and normally give away half of what i make to family and friends and this year many people have been asking us to make some more for them. Please help..this would be a great opportunity for my family!
Editor's note: Here's a source. www.pacificpectin.com/
I searched on Bulk Powdered Pectin in Google and found this link. There are others.
By Joe (Guest Post)
May 12, 2006
0

found this helpful
Try Pacific Pectin. They sell pectin in bulk & a fraction of the grocery store prices. Good luck!

Kelly
Bronze Feedback Medal for All Time! 233 Feedbacks
May 12, 2006
0

found this helpful
For the pectin from apples, does it matter if they are tart or not? My apple tree makes tart apples, which I may mix with pears for sauce, and I am planning on making plum jam from the plum tree.
Would the tartiness of the apple adversely affect the plum? This will be my very first try at preserves and I am planning on doing freezer jam.
Read More

Answers
I am about to embark on a jelly making frenzy so as to start a business. Anyone have any advice? Is there a way to make really large batches at a time?
Lynne
Answers
By Marti (Guest Post)
August 20, 2004
0

found this helpful
Most states require you to have a certified kitchen to sell home canned foods. Contact your local county extension office to have them come and certify your kitchen.

August 20, 2004
0

found this helpful
Here's some information for Washington State, what state are you in?
SELLING HOMEMADE JAMS & JELLIES
Home prepared fruit-based jams and jellies may be sold by the producer directly to the public at places like farmers' markets, holiday bazaars, your own premises or business, or on the premises where the product is made.
The following information will guide you through the requirements for preparing, testing and labeling these products for sale to the public.  Our Jam & Jelly Flowsheet will also help you understand the process.
Read more...
www.clallam.net/.../fd_homemade.htm
By karen fry (Guest Post)
April 30, 2005
0

found this helpful
Thank you, I have been looking for some help with starting a small jelly making business. Just the 2 feed backs I read has helped me with vital information.
By Stephanie (Guest Post)
July 20, 2005
0

found this helpful
Does anyone know how I can go about getting my kitchen certified and what the requirements are? I would really appreciate any advice. Also, I have a stationary company if anyone would like a discount on business cards and such. Please email me at slystx @ aol.com (remove spaces)
By sara (Guest Post)
January 22, 2006
0

found this helpful
i am thinking of starting a jelly making business. I have no idea on where to start from, i need some help.
Read More

Answers