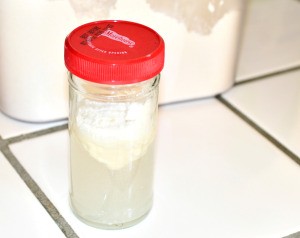 Anytime we all make gravy, there's always the issue or thought of not wanting to have any lumps in it from the flour. For many years, it was just stir or whisk them away, but that's a lot of extra stirring, and sometimes there's still even lumps left.
This method takes 3-5 (seconds), and then you're *guaranteed* your gravy or sauces will come out "lump-less" every time!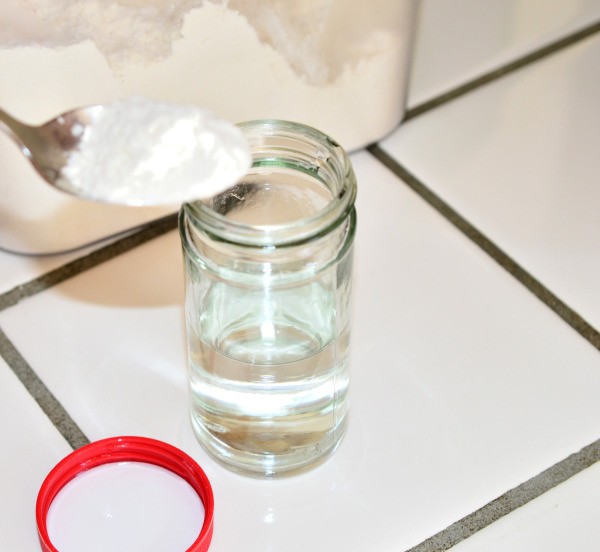 The first picture is a little jar I use, and, any jar can be used. Actually, the bigger the jar, the easier it is to shake up. I just like this little one, because it doesn't take up any room in the cupboard.
Put in your water or milk, then add your flour and shake it for a few seconds.
I put in 2 heaping tsp, and it's such a cinch to mix.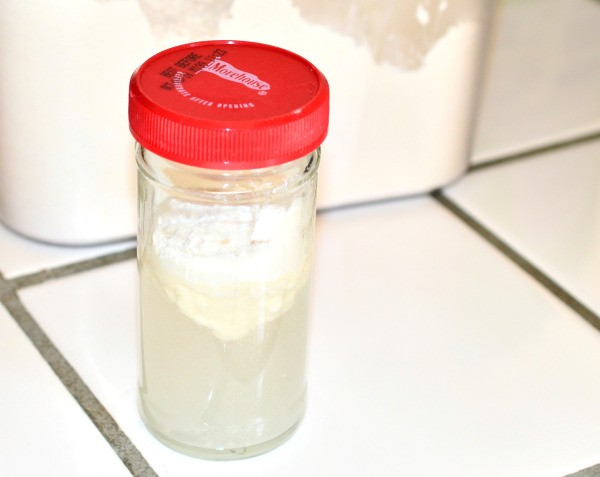 In the last picture I'm showing how absolutely (smooth) the flour and water are that you're adding to thicken gravy. This took about 4 seconds to get the flour and water silky smooth.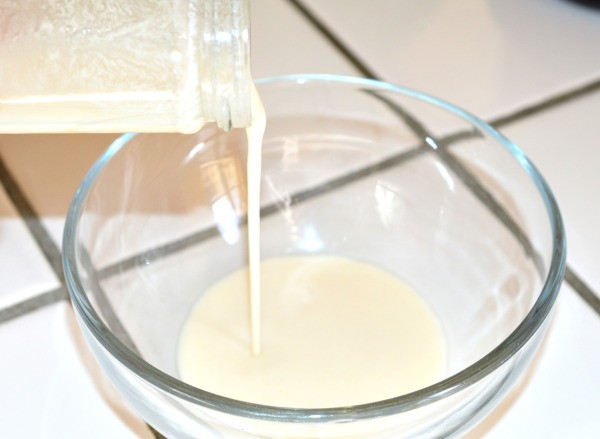 I'm just pouring it into a bowl here after shaking it for 4 seconds for "demo" sake, as pouring the flour and water mix from the jar is what you'd pour into your pan with meat drippings or use for sauces to thicken them.
That's all there is to it, and you'll never have lumps again!