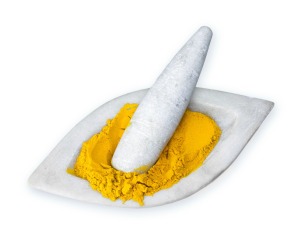 Help please. I've recently seen how to make my own paint from cornflour and water, using natural clay from a bank for colour pigmentation and applying it to the walls using a circular rotating action with the hands. Fascinating!
I would now like to learn about what colours I can use from leaves, bark, flowers, vegetables, seaweed, and aquatic plants, etc. Most sites I look at suggest buying pigments, but there has to be someone skilled and knowledgable in the use of natural materials.
I see plenty of examples to dye fabric, but it's for their use in wall paint that interests me. The more diverse the colour range the better. Thank you very much.
By Good neighbour
Answers

August 25, 2011
0

found this helpful
I would think the biggest problem with using natural dyes would be getting the intensity and saturation of color you would want and preventing fading of the color. Fixing methods used in dye for clothing may not work. Not sure it is even possible to make wall paint with the methods used for natural dyes. You could of course try using natural dyes in whitewash, but again the same problems could exist.
Answer

this Question

The reason mustard stains are so hard to get out is that there is turmeric in them! It is a spice, but it can also be used as a cheap and simple dye.
If you like the golden yellow orange of the spice, this might work for you.
Read More...