I am looking for instructions on how to make purses, belts etc. from recycled candy wrappers.

Thanks for any help.

Elizabeth
Answers:
Directions
I believe that I figured it out and i'll do my best to explain. you just make all of the strips slanted to the right (or left) three squares long and all of the strips slanted in the other direction two squares long. If you don't understand, maybe these pictures I made will help.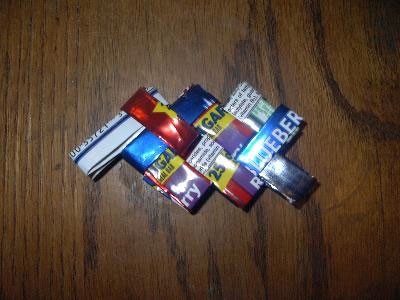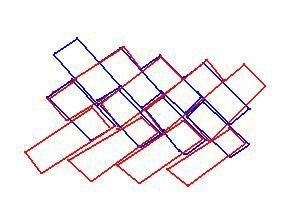 Good luck! (07/16/2006)

By Flim
Making Purses Out of Candy Wrappers
Have you created the purse yet? I have been looking for hours on the web. I have come close but not a full description of how to make it. I bought one in Honduras just last month. It's a small clutch. It was only 7 dollars american. I have several pictures of the complete display (including a used Doritos bag!) I was really short on cash, otherwise I would have purchased many many many. Next time I go, I am buying them and will take one apart. I just don't want to ruin my only purse. (07/27/2006)
By Cherry tArt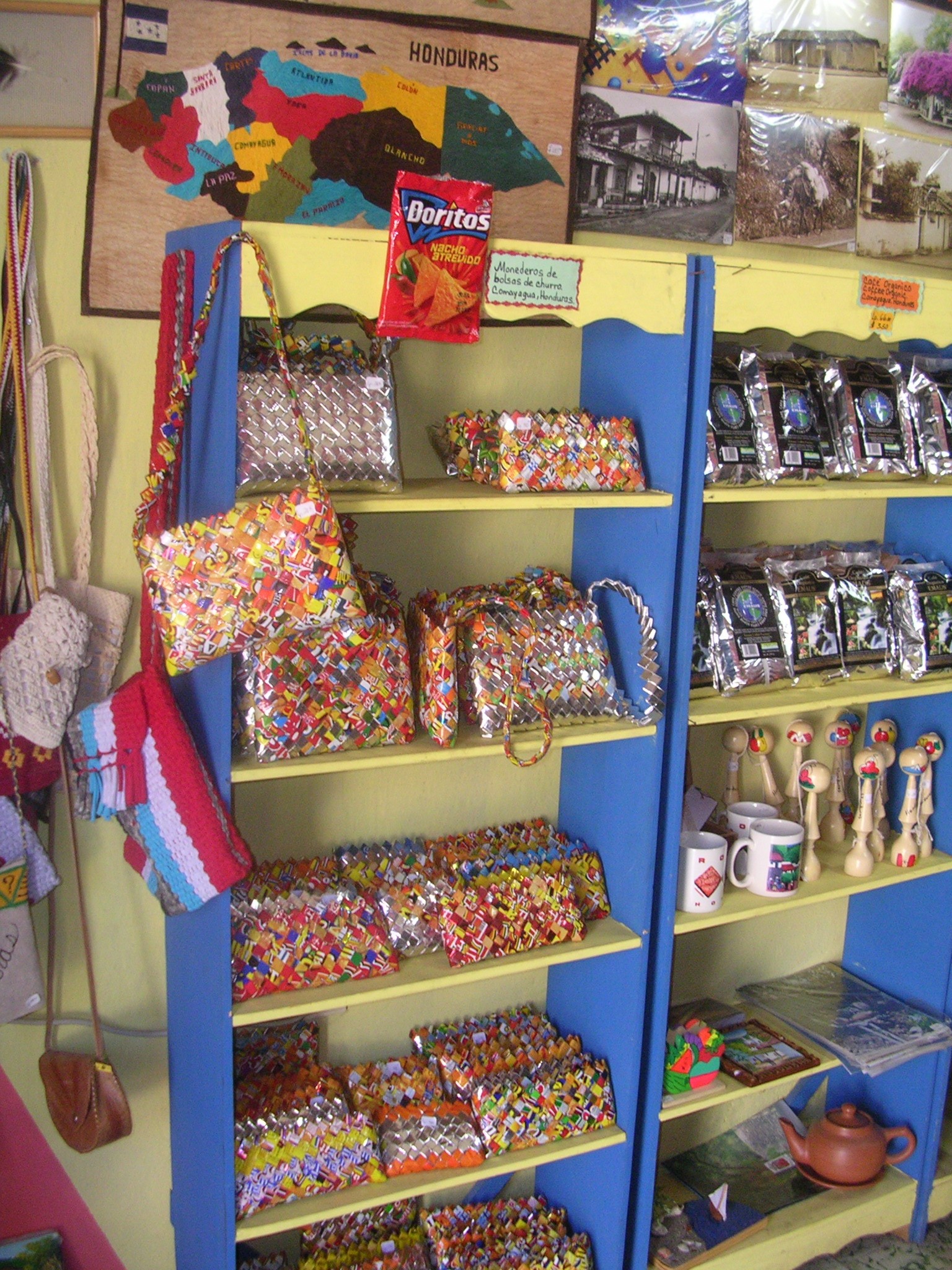 Making Purses Out of Candy Wrappers
Here's the deal. You don't want to know how to make these purses and here's why.
While in Honduras, I purchased a small pencil-case sized purse made from recycled snack bags (like Doritos).

When I returned to Cleveland I used Google on the internet and found http://www.basurabags.org/
This is the site for a micro-business created by a woman named Analea Bruaburger who spent 23 months in Honduras via the Peace Corps.

Originally, I was hoping to learn how to make the purse, but, I changed my tune within minutes of speaking to Analea.

Here's the really neat thing:

ALL the proceeds are returned to the people who make the bags. Every last cent and they are made from trash! (Honduras has a huge trash problem) so she found a way to help educate people about recycling and found a way to help them make a living!

I encourage you to check out her site and then buy a purse. If you saw the kind of heartbreaking poverty most Hondurans live with, you'd feel like I do. As soon as I heard her story (since I did call her) You would realize how unethical it would be to copy this idea and make them yourself.

You can make a REAL difference in the world and in the lives of these people. Buy purchasing a bag, you a paying for a lifestyle.
So... stop the angst over trying to make these, and instead, make a difference in the lives of some very poor and very beautiful people.
Her story is wonderful about the handbags, how they are made, how she is in the process of upgrading the website for more visibility-particularly because people have ripped-off the idea and are selling bags that are...

A. not made from trash.

B. don't support the poor in Honduras.

I hope you'll check it out and spread the word, and do something good for others,.

End of sermon.

Cherry tArt in Cleveland Ohio, Humanitarian and cheerleader for the under-served (08/19/2006)

By Cherry tArt