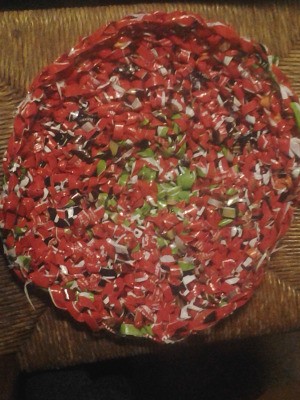 Free material to craft with is almost anywhere you look, if you look intently enough! We have a big dog and we get these empty bags all of the time.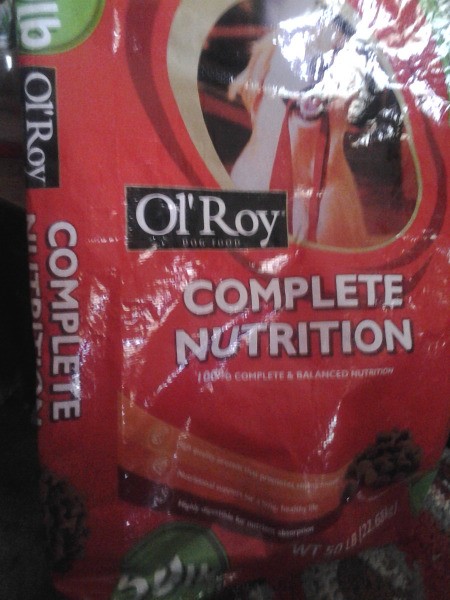 I decided to cut one to use in crochet. It was hard work. It's not as quick and easy to cut as a grocery sack into plarn. And it's even harder to crochet! I wished after starting that I would have woven it on my loom instead.
It is part paper (on top) and part "unknown material" underneath, which lines the bag. After it's all cut (there will be a little waste), roll it in a ball until you're ready to begin. There are other ways to store it, but this is my personal favorite.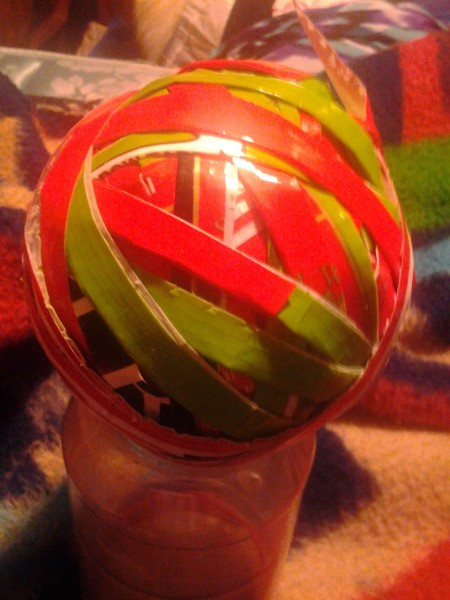 Depending on the width it's cut, determine what hook size you will use. Refer to sites such as YouTube or others to learn to crochet.
My bag was cut into one continual strip,about an inch wide. I wish I had cut it a little more narrow. It is quite strong and was very tiring to my hands. I can add to this, or I can leave it at this size and slip it under a potted plant out on the porch. I could continue with it and make a bag.
No matter what becomes of this item, it has been altered, reused, recycled, up-cycled and given a new life and a second chance!