A quick gift for that special teacher, aunt, or grandmother.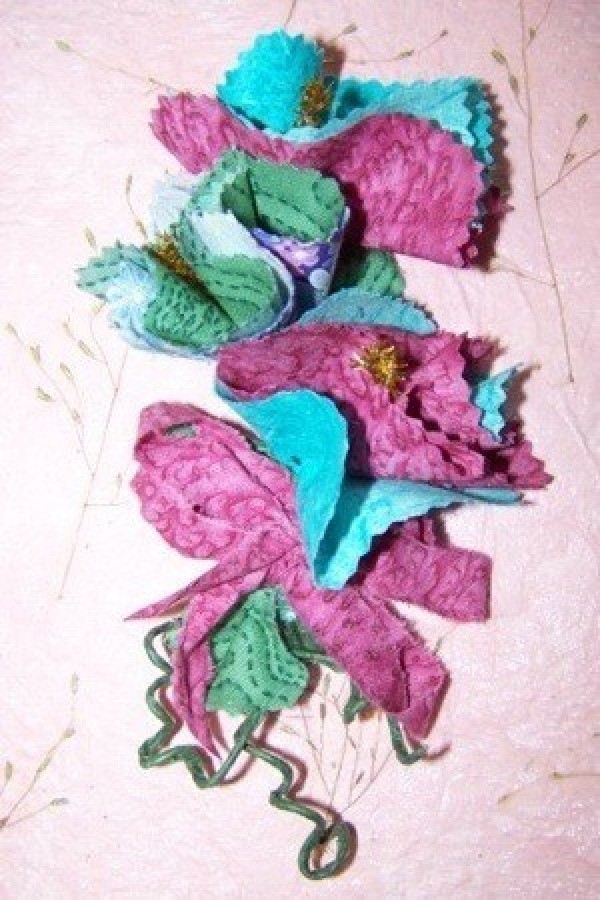 Approximate Time: 30 minutes
Supplies:
six 4 inch circles of spring fabric
three 6 inch pieces of heavy florist wire
florist tape
hot glue
ribbon
pipe cleaner
Instructions:
You will need to make three fabric flowers; each uses two pieces of fabric and one piece of wire.
Put a small coil in one end of your wire then push the other end through your fabric circles wrong sides together. Gather them around the coil and using the florist tape secure them as you wind the tape down the wire. Repeat with all three wires, using two fabric circles for each. You could purchase ready-made stamens to glue in the centers or take pipe cleaner and make a coil to glue in the center. You could also purchase leaves, I cut mine from fabric and glued them in.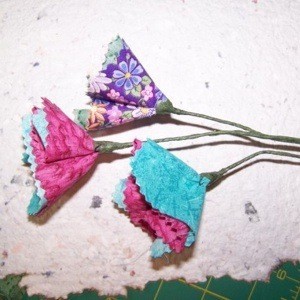 Now lay the three together one just higher than the next. Wrap the wires around each other so they hold together. Make a bow of ribbon or strip of coordinating ribbon and tie it just below the flowers. Curl the ends of the wire around a pencil, add two corsage pins in the back and you have an Easter gift ready to go.
By LATRTATR from Loup City, NE