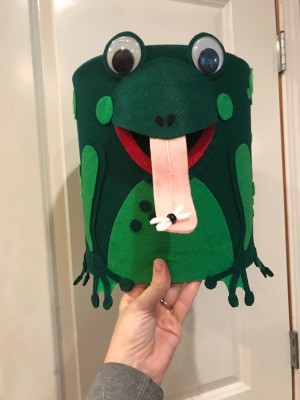 My son's junior kindergarten class put on a play this winter, based on the story of the Rainbow Crow. Each child was one of the forest animals in the story and they each made a totem piece of their animal. My son was the frog and this is the frog totem that we made: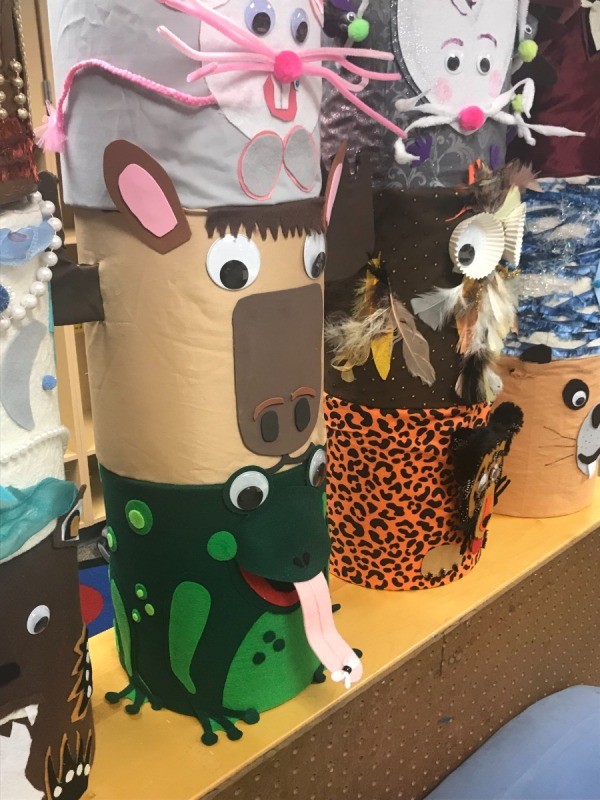 The totems were created using ice cream buckets, covered in felt. Each child was able to work with their parents on the project and use any other supplies that they wanted.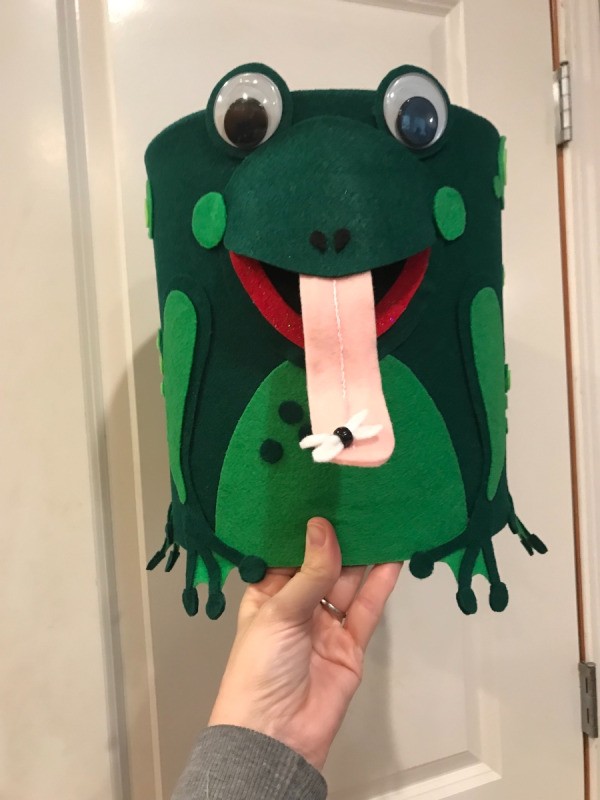 My son really wanted to have a tongue that was 3D, which we did using wire that we sandwiched in between 2 layers of felt. He also wanted a fly, so we made that using a black pony bead and white felt for the wings.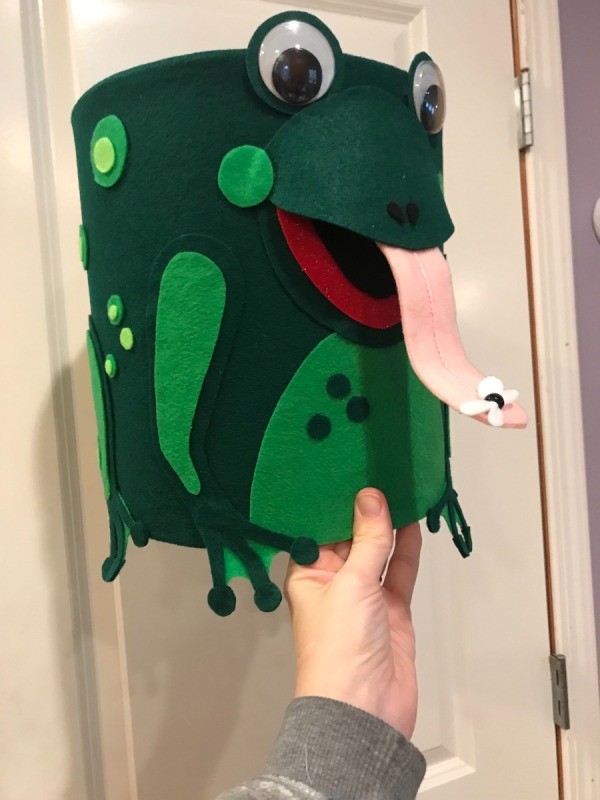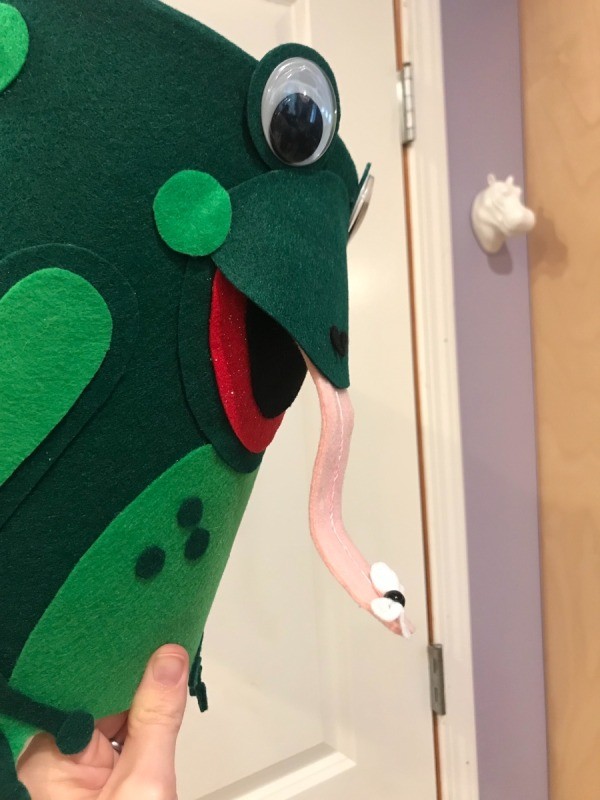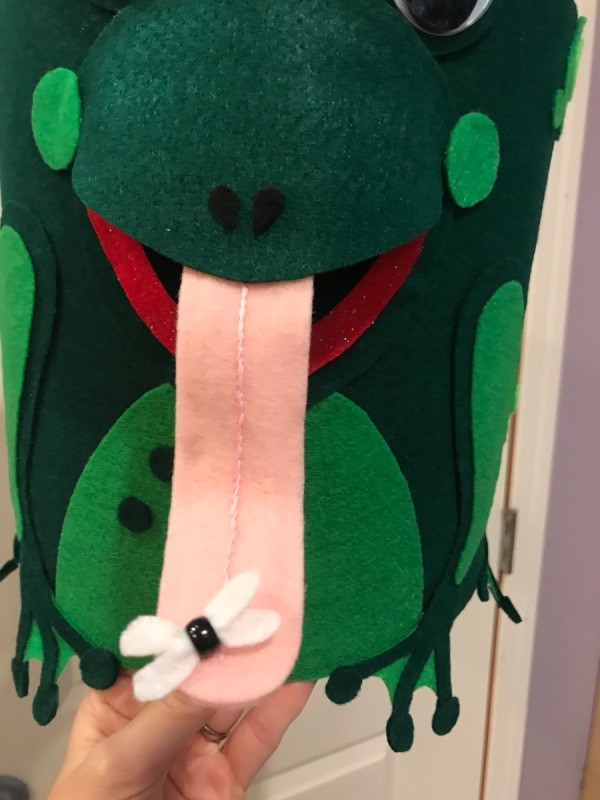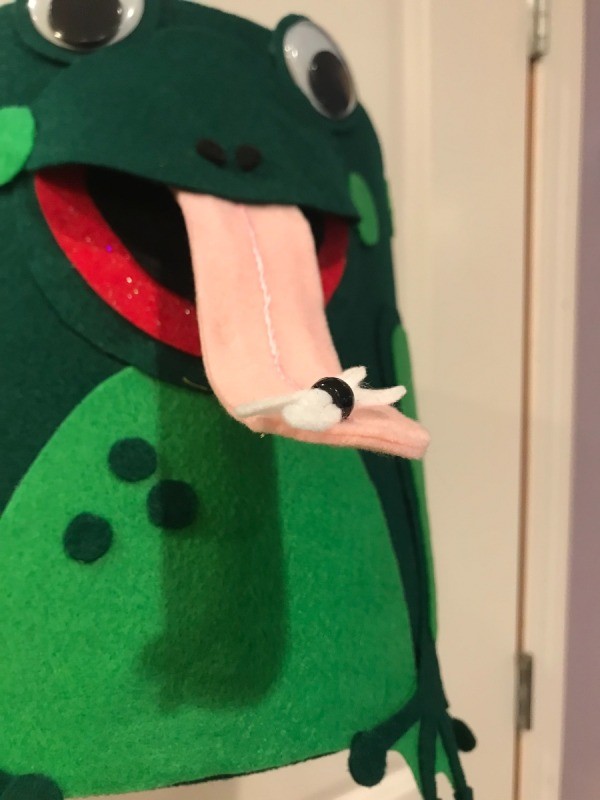 We decided to do spots, using various shades of green, to give it a more whimsical look.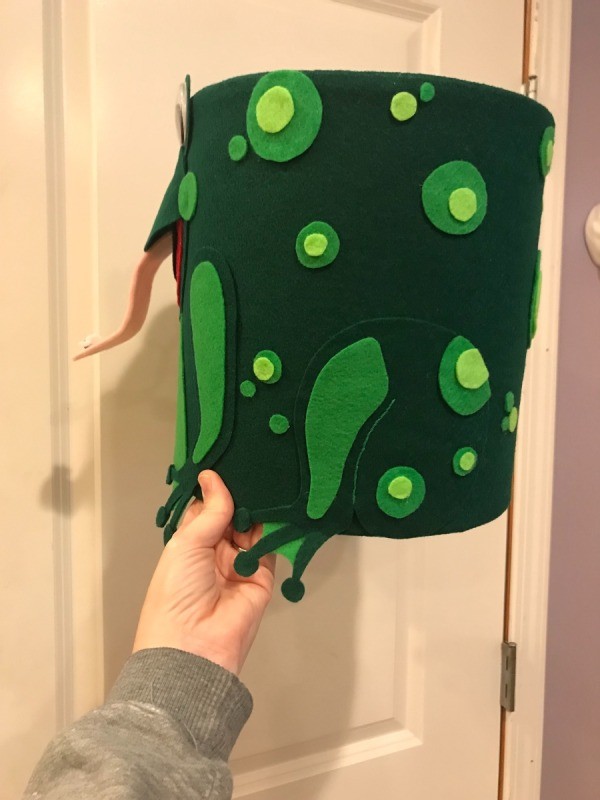 Here are some photos of his frog once it was stacked with the other totem pieces, as well as one of my son with his frog costume visor.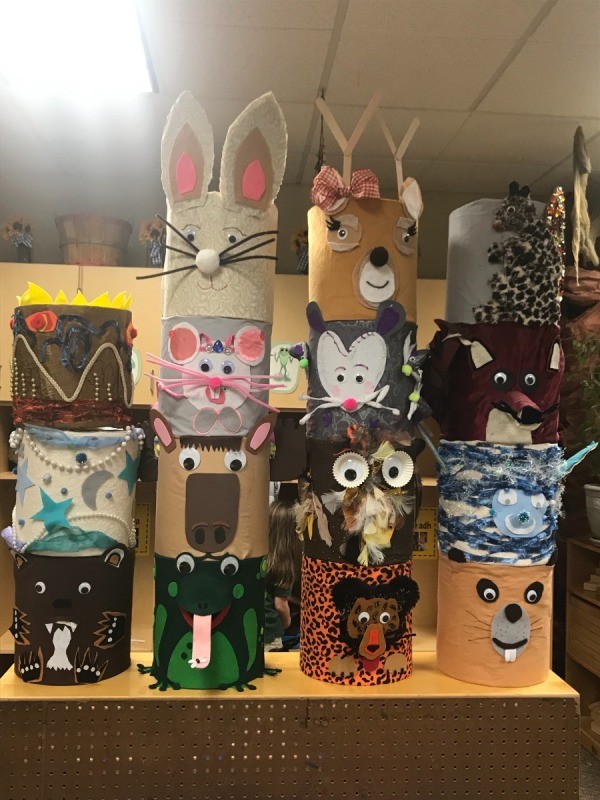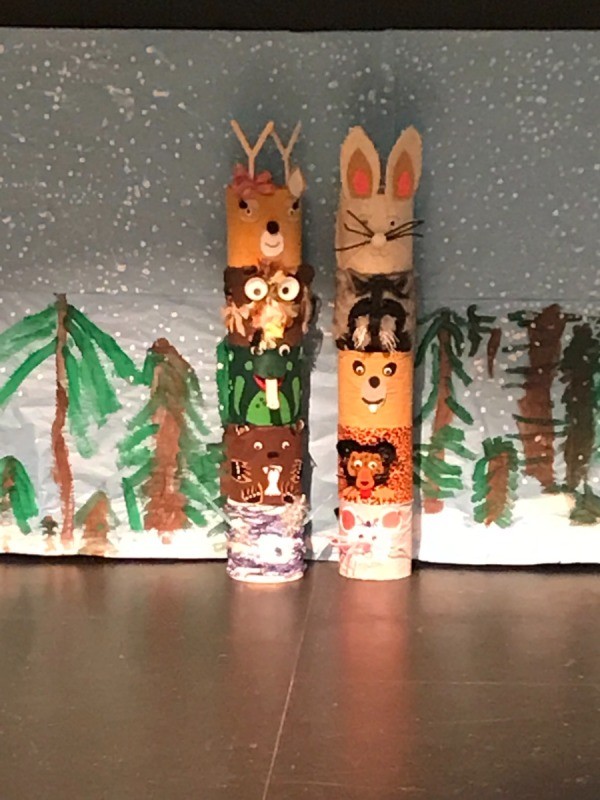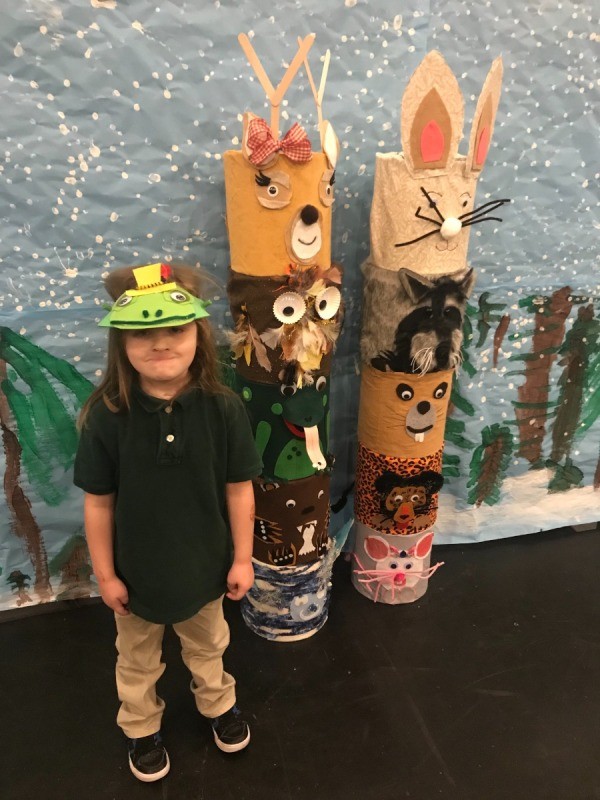 If you are interested in purchasing the book, click the link below: