I found this mask for .59 at my local thrift store. The beads are from the dollar tree so the whole thing was 8.59. It could be cheaper if you have your own beads and just get a cute mask from the dollar tree, but I couldn't find any beads anywhere but new.
To make this door hanging you will need the following:
a hanger
7 - 10 strings of beads
ceramic or any type mask
hot glue and gun
glitter glue
brush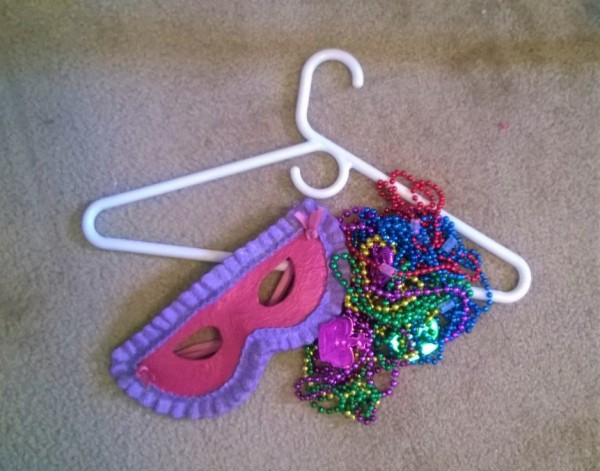 With your brush, cover the ceramic mask with some glitter glue. Your store bought ones don't need any coating, but be mindful that they won't hold up well outside.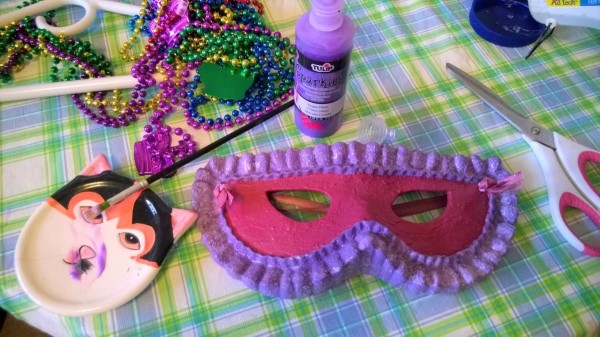 While that is drying, hot glue and loop the beads onto the hanger. You can paint or ribbon bomb your hanger, but I was almost out of glue sticks so I left it alone. This shot is a bit dark, but I wanted you to see you can place them without repeating any of the colors. My alcove is pretty much protected from the wind, but it yours isn't, loop and glue or tie with matching thread and glue.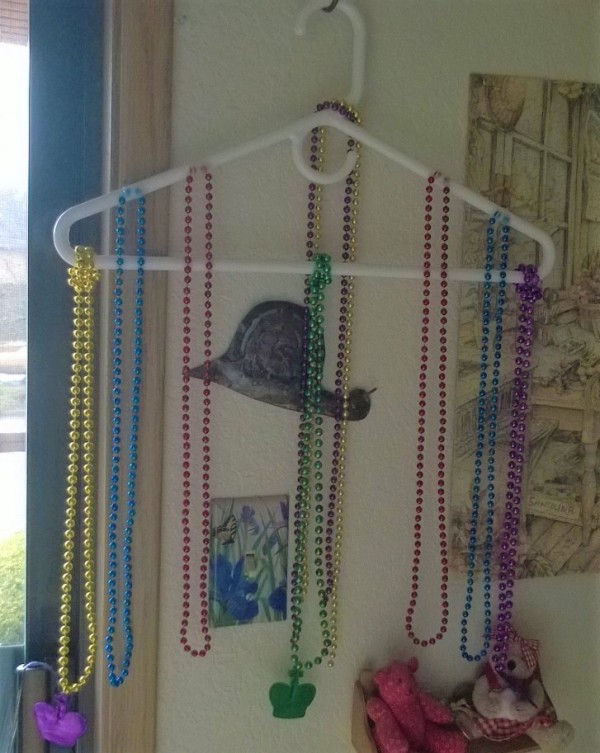 When it's all ready, loop the mask tie onto the hanger and hang from your door hanger. N-JOY!