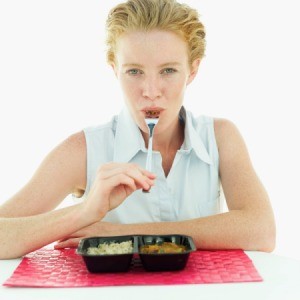 Everyone has days when they just don't feel like cooking. Either we're too tired, or we're too busy, or we just forgot to start till we think it's too late. I used to have frozen pizza or something like that on hand, but I wanted a healthier alternative, something I felt good serving my family.
What I came up with is 3 things you will always find in my pantry and freezer:
Individually frozen fish filets. I get a 3 lb box from Wal-Mart's frozen seafood section for about $10. One box makes at least 4 meals for my family of 3, depending on how much fish that people eat. Also, fish filets defrost super quick compared to most other meats. Put a few filets into a plastic bag and set into a bowl of warm water.
Frozen vegetables. I keep at least one bag each or corn, peas, and broccoli in my freezer. One of the small bags is just the right size to pop into the microwave for my veggie.
Uncle Ben's Ready Rice. It is more expensive than making your own, but for nights that I would be tempted to go out and spend more money, they are great. I get the brown rice, much less salt than the other varieties. Alternately you could also have couscous on hand. It's fairly inexpensive and super easy to make. Just add to boiling water, cover, and take off the heat. Ready in 5 min.
These are things I ALWAYS keep on hand so that even on the craziest night a quick hot meal is always available.
Just pop the fish onto a baking sheet and into a 375 degree oven for 8-15 minutes (depends on the fish) with your favorite seasonings, and while thats going, microwave your veggies and rice. My son loves this, and I feel good serving it.