Instead of making the same old traditional chocolate chip cookies, I thought I'd try baking some molasses cookies. I've never made them before, so I was a little weary at first because of the name. But boy was I wrong, These cookies are awesome!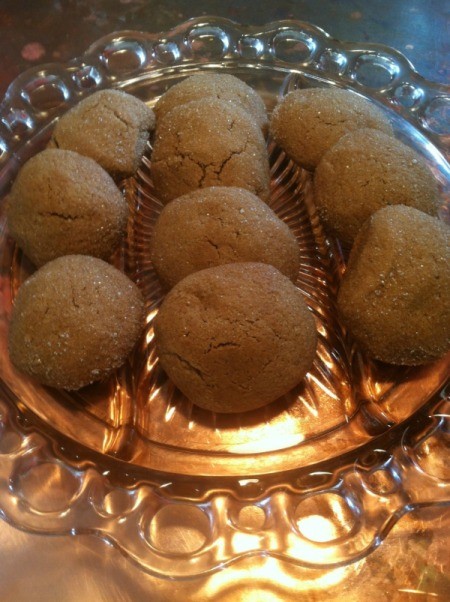 Read More...
Soft, crinkle-coated with sugar, and spicy, these old-fashioned cookies are delightful.
Ingredients
2 cups all-purpose flour
1 cup sugar
1 tsp. baking soda
1 tsp. baking powder
1 tsp. cinnamon
1/2 tsp. nutmeg
1/4 tsp. cloves
1/8 tsp. allspice
1 tsp. ginger
Directions
In a large mixing bowl, combine all ingredients. Store the mix in an airtight container.
If you want to give this mix as a gift, attach the following instructions to the jar:
Molasses Cookie Mix Directions
3/4 cup butter or margarine, softened
1 egg
1/4 cup sulfured molasses
1 package Molasses Cookie Mix
Preheat oven to 375 degrees F. In large bowl, cream together the butter, egg, and molasses. Add the Molasses Cookie Mix and beat until smooth. Shape the dough into 1-inch balls; roll in granulated sugar and place 2 inches apart on ungreased cookie sheets. Bake for 9 to 11 minutes. Cool on wire racks. Makes 4 dozen cookies
Shared By IMAQT1962 from ILLINOIS
From: http://www.heart4home.net/
Thanks to Leslie for permission to print!