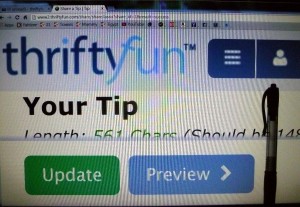 My mother-in-law is legally blind and has very limited vision. She has been using the magnifier program on her computer with Windows 7 and is able to read her e-mail. It's one line at a time across the top of her monitor. It takes a little of getting use to, but it's do able.
There is another way I found that is better and just so much easier to use.
If you hold down Ctrl and scroll up on your mouse the text on the monitor can go up to 500 and is absolutely huge.
E-mails, Facebook, and anything else, at least on a computer monitor will be so much easier to see. It's a lot easier to read the much larger text compared to the one line with the Windows Magnifier.
At least it does on my Laptop with Windows 7, it might be worth a try.
Anyone with limited vision would be able to see pictures, text, and just about anything they want on the monitor. It takes a very short time to adjust to sliding the images and text side to side to learn how to view everything. But it truly is so much easier for anyone with limited vision.
I placed a regular pen next to my 15 inch screen to show the text enlarged to 500 on my monitor. The other picture actually shows the 500 in the upper right hand corner.