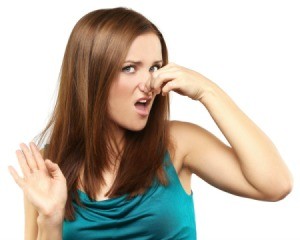 My husband has horrible breath. Within the last several months I have noticed that his breath has progressively become worse. Let me first say that my husband is a smoker and also uses snuff.
At first when my husband brushed his teeth it was gone. Now brushing isn't helping. When we are in the car it is disgusting (at times I can't tell if he has passed gas or if it is his breath). I have just recently had family members say something to me about it.
I have researched some of the connections with people who suffer from halitosis and use tobacco products. Let me also mention that he suffers on occasion from indigestion and has always had problems with his sinuses. This is something else I have discovered that may also be contributing to his bad breath.
Am I missing something here? I am really concerned for his health but cannot bear to hurt his feelings. How can I tell him in a tactful manner because it is really becoming unbearable?
By Kate from LA
Answers

May 5, 2009
0

found this helpful
Best Answer
Your husbands bad breath could be caused by tooth decay, a sinus infection or digestive problems. A visit to your family doctor might be in order.

May 12, 2009
0

found this helpful
Best Answer
I know you don't want to hurt his feelings, but if he's anything like mine, he'd sooo much rather hear it from you! He should know you love him, and want the best for him.
Answer

this Question
My husband gets really bad breath pretty much every day. I feel bad for telling him that too because he knows it already and is embarrassed. He has tried mouthwash, tongue scraper, gum, etc.
Read More...