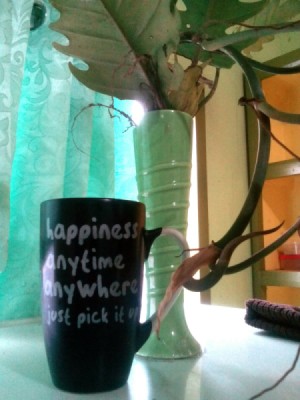 Every person has his/her own way of living. There are different types of people and each one's lifestyle is unique but, for sure, we all wanted our lives to be easier to fulfill our desires, to fully enjoy the things we possess and live a better life.
Everything in life comes to us randomly, we can always expect the unexpected and because of that, I keep my own guidelines to meet satisfaction with simple living.

Identifying Necessities
It's always important to know which things are important and which are not really necessary. You have to know your priorities to focus on achieving life goals.

Know Your Passion
Keep on track by knowing what you do best. That way you can identify things that you need.

Setting Up the Mind
Decision making is always necessary so what I keep in mind whenever it comes to spending is "buy the wants only if there are extras". It's not bad to set up our minds for some time, besides it helps you save anything for the future.

Keeping a List
Keep a list of things you need to buy. This will help you choose the most priorities.

Spend Wisely
Frugal living doesn't mean looking for a low priced item. Watch out for the quantity and quality you can get from it and if it's worth buying. Try to
look into these aspects: "expensive-high quality", "expensive-low quality", "cheap-good quality", "cheap-not worth it at all".

Creativity + Resourcefulness
Be resourceful and keep a creative mind. Simple things are not just simple. Go beyond what you see and be amazed at what you can create out of it.

Being Happy
Always choose happiness because it's a free choice. Happiness keeps a positive mind. Positivity generates a positive outcome.
Things are more than simple with frugal living. We just need to think of what could make them better to get satisfaction in life. Knowledge is what we need most to achieve a happy living. Keep learning every day and apply your lessons in reality.