November 20, 2008
0

found this helpful
I have been Poor But Proud all my life. In fact, over the last 30 years I have only made 159k dollars!
That was a bit of a shock, to be sure. But, knowing I have survived has been a comfort, and I have a lot to share with others.
I have bought 125.00 worth of new things in the last 4.5 years. No really, I am serious. If I have to buy it new, utilities, rent, insurance, food, etc, then I buy it used. I also barter a lot.
Craigslist is a great place to check that out, and there are other websites you can check out by just googling "barter Salem OR" or your city.
I make almost everything I need for Christmas, so I can afford the blasted postage. In fact, for my "away" people, I always make something flat that I can put in an envelope.
I have found that most places can allow you to pay some of your bill, as long as you let them know something happened and you do what you can. Your local energy assistance office can help during this time of the year with utilities, too.
"Got too much stuff"? Sell it on CL or have a sale. It's good for the pocketbook and for the inner clutterbug in you.
Entertain yourself at home. A second hand espresso maker can be found for about 15.00 and save you tons. Rent movies for 1.00 at the Big Red Box. If you have to dine out, make sure you do it when you have 2 for 1 coupons. Buy or make for just the kids till things lighten up. Check out books at the library and yes, buy at the thrift shops. Not only can you get some fantastic bargains, you help support folks who may not be able to get a job anywhere else.
The advice about saving when you can is good. In business, my philosophy is that I try and sell things that people can afford. My motto is "fast nickles are better than slow quarters".
When saving, even if it's 5.00 a day, it adds up with interest.
And yes, be kind to your self. Don't panic. Let friends help. Let strangers help, it does them good, too.
Then, when things are back to "normal", remember what happened and take steps to lessen the severity and shock if and when it happens again.
Lessons we learn are worth more than any money we can save.
Poor But Proud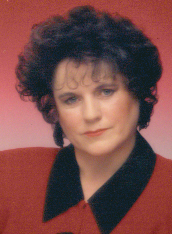 November 20, 2008
0

found this helpful
And remember to give when you can. If you give with an open heart, it will come back to you. I was given a frozen turkey I then gave to a local church recently and when I opened my mail, I had a $5 off coupon from Walgreen's.
Life is not a balance sheet, it's better than that. Give with love when you can, and it will come back to you.