Please help. My meatloaf recipe needs updating. Our family loves leftover meatloaf for sandwiches, but my recipe needs help. It falls apart and just isn't that tasty.
Maggie from Virginia
Answers:
New Ideas for Meatloaf
I use half ground beef and half pork sausage, then what ever else you like. Some garlic, onion, ketchup, egg, and fine bread crumbs. The meat loaf will stay together for sandwiches.
(07/02/2007)

By JANICE
New Ideas for Meatloaf
Use 2 different types of meat. That made a difference for us. I don't have a recipe right now to send as my MS Word is acting up. (07/02/2007)

By cookwie
New Ideas for Meatloaf
I make mine different every time I make it, depending on what I have on hand. I mush together ground sirloin, 2 eggs, breadcrumbs (enough to make it form), garlic salt, onion soup mix, and Nature's Seasoning. Then I either:
mix in 1/2 can cream of mushroom soup, put the other 1/2 on top
grate a couple of potatoes and chop up some onions and throw it in there
mix in powdered Au Jus seasoning
mix in some spaghetti sauce (plus extra breadcrumbs), and put some on top (07/02/2007)
By lonefive21
New Ideas for Meatloaf
I use ground turkey and miller's bran (from the health store) diced carrots, chopped onion, 1 egg, salt pepper, and horseradish (the kind that comes in the bottle) it gives it a nice zippy taste. I cook the meat loaf in a cast iron frying pan.
(07/02/2007)

By Liz
New Ideas for Meatloaf
I love meatloaf. The best things I've found for flavor are instead of bread or breadcrumbs use Stovetop stuffing cubes/mix and cream of mushroom soup mixed in with the meatloaf, also some cream of mushroom soup on top of the meatloaf before cooking it. Also the dry Lipton beef and onion or other varieties of soups are great mixed in with the meat. Also maybe a package of taco seasoning for beef or ranch mix for dips. Feel free to experiment. If you don't like cream of mushroom try using other Campbell's soups to mix in, there are many to choose from. (07/02/2007)
By pabk
New Ideas for Meatloaf
I don't use any recipe when I make meatloaf at all, I just wing it. This is how my mom always made it and it always turns out delicious.

I just use a mix of whatever ground meat I have on hand (usually beef/turkey), throw in an egg, a handful of rolled oats, veggies diced or shredded (onions, carrots, celery, garlic, mushrooms), spices like pepper, steak seasoning, thyme, whatever. I also add in a variety of condiments from the fridge: Worchestershire sauce, ketchup, mustard, A1, soy sauce. I mix it all up with my hands and put it in a loaf pan. It is great to make when cleaning out the fridge, you can put about anything in it.

I bake it for about an hour at 350 degrees F, usually with some baking potatoes in at the same time. Add a salad or some fresh fruit and it is a favorite dinner at my house.
Jess (07/02/2007)

By jess
New Ideas for Meatloaf
Try a can of sloppy joe sauce. Put most of it in the meatloaf and about a quarter of it on top before baking. Do the same with spaghetti or pizza sauce, adding a little Parmesan cheese with the bread crumbs or oatmeal, or salsa, for a Mexican meat loaf. In all honesty, the very best recipe for meatloaf is on the back of the Quaker Oats box. (07/02/2007)

By M
New Ideas for Meatloaf
For a moist meatloaf that people love, I mix 1 egg per pound of meat and take about 12 soda crackers, per pound, crushed in your hands. Mix well by hand and put into pan. Cook at 350 degrees F. It takes about an hour to cook. Check at 45 minutes and drain off grease. When meat pulls away from pan it's done. (07/02/2007)

By Linda H.
New Ideas for Meatloaf
I got sick of the old tried and true and tried something different. I added Durkee's Onions crushed and Chili Sauce to the hamburger and bread crumb mixture along with anything else you want and topped it with a mixture of chili sauce, more crushed onions and brown sugar. Wow, it was very successful. Cooks well, slices well for sandwiches and leftovers. (07/02/2007)
New Ideas for Meatloaf
I have made this for years and it usually turns out good. Be sure your ground beef is lean. To 1 lb. add 1 egg, 1/4 onion and 1/4 green pepper, chopped, 1/2 cup oatmeal, season with Mrs. Dash, salt, and lemon pepper. Mix 1/4 cup catsup and BBQ sauce together. Mix all thoroughly and form in loaf. Top the loaf with more catsup and 3 strips of bacon. Bake about 1 hour @ 350 degrees, covered with foil. Uncover and broil for about 5 minutes. (07/02/2007)

By ruthvalleygal
New Ideas for Meatloaf
I make meatloaf three ways and switch them up so we get some variety. I make the one I grew up on.
1 lb hamburger browned drained
add a little Italian seasoning in while cooking
small onion chopped and saute'd in a little olive oil till tender
1/2 cup bread crumbs, oatmeal, saltines crushed, whatever is handy
1 egg
1/3 cup ketchup
Mix all together and make into a loaf shape on a broiler pan, coat entire top and sides with more ketchup. I make all mine on broiler pans unless I make them in the muffin tins, but if you do it in the muffin tins only cook for 20 minutes. One hour on broiler pan.
I also make the one that's on the Campbell's Pepper Jack soup can inside the label. I love the spicy cheesiness of it. I also make Paula Deen's Bacon Cheeseburger meatloaf. Absolutely wonderful we love this one.
Bacon Cheeseburger Meatloaf Recipe courtesy Paula Deen
1 pound ground chuck
10 slices bacon, cooked and crumbled I use real bacon bacon bits
1 (8-ounce) package sharp Cheddar, grated
2 large eggs, lightly beaten
1/4 cup bread crumbs, toasted
1/4 cup mayonnaise
1 tablespoon Worcestershire sauce
1/4 teaspoon salt
1/4 teaspoon ground black pepper
1/3 cup ketchup
2 tablespoons prepared mustard
1 (3-ounce) can French fried onions I don't use these
Preheat oven to 350 degrees F.
In a large bowl, combine the ground chuck and next 8 ingredients, mixing well. In a small bowl, combine the ketchup and mustard. Stir 1/4 cup ketchup mixture into meat mixture, reserving remaining ketchup mixture.

Press meat mixture into a 9 by 5 by 3-inch loaf pan, or shape into a loaf and place on a rack in a broiler pan. Spread remaining ketchup mixture over loaf. Bake 40 minutes. Top with French fried onions; bake another 10 to 15 minutes, or until meat is no longer pink.

Recipe Summary
Difficulty: Easy
Prep Time: 15 minutes
Cook Time: 55 minutes
Yield: 1 (9 by 5-inch) loaf
(07/02/2007)

By micksgirl
New Ideas for Meatloaf
Try substituting some ground chicken for the meat, it adds a moistness and less fat (make sure to either ground your own or get a high quality ground), make sure to spice a little extra as chicken needs it. (07/02/2007)

By michawnpita
New Ideas for Meatloaf
Whatever mixture you use for the basic meatloaf, put half of it into the loaf pan. Peel three or four hardboiled eggs and lay horizontally on top of the meat. Cover with second layer of meat. Bake as usual, this looks neat when sliced and add the goodness of eggs as well. The eggs can be replaced by hotdogs for the kids or for the pickle lover, large dills or a line of gerkins. These three techniques look especially good if you make meatloaf for potluck, picnics, or reunions. I always add ketchup, mustard and HP sauce to my basic recipe to add moisture and a little zip. (07/09/2007)

By thriftmeg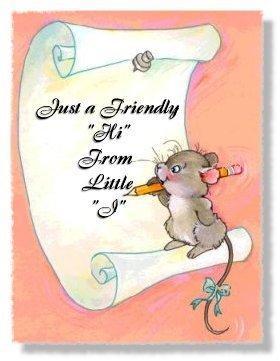 New Ideas for Meatloaf
You all are making me hungry. All of these recipes sound wonderful and I am going to try them. Here are some variations on meatloaves I have made for my family:

MEAT LOAF WELLINGTON:

Any meat loaf baked, but right before it is done overlap crescent rolls (Pillsbury that you would open up) over the top and side and bake until brown.

The next one my kids loved:

VEGETABLE MEAT CUPS

Any meat loaf recipe, but instead of making a loaf I would make a cup, basically the size of a cup cake, put down the center to make it a "cup". After it is baked I would fill it with mashed potatoes and mix cheddar cheese soup mix, milk and left over vegetables and this would be poured over all. (07/09/2007)

By Lois
New Ideas for Meatloaf
My favorite delicious, very easy, and fun-to-make meatloaf recipe:
1 1/2 pounds of lean ground beef
3 eggs, slightly beaten (can use Egg Beaters)
3 slices of stale bread, cut into cubes
1 1/2 cup ketchup
2/3 cup brown sugar
1/2 cup chopped fresh onions (or 1/8 cup dehydrated onion bits)
1/8 tsp black pepper
Mix the ketchup and brown sugar; add half to the beaten eggs (save the rest to top the meatloaf). Mix in the onions, bread cubes, and pepper, and mix well.

Put the chopped meat in a large bowl, and break it up with your hands; pour the egg mixture over it and mix well. Shape into a loaf; place in a rectangular baking dish or press into a loaf pan after spraying the pan with cooking spray first. Using your finger, poke rows of holes about an inch apart in the top of the meatloaf. Drizzle the ketchup/brown sugar mixture into the holes to fill them, and spread the rest of the ketchup/brown sugar mixture over the top.

Lightly cover the meatloaf with aluminum foil to keep the brown sugar from burning. Cook at 350 degrees for an hour. Halfway through, remove any grease that's collected in the cooking pan. Leave the aluminum foil off for the rest of the cooking period.

We always have this meatloaf with baked potatoes and sweet-and-sour beets. I make more than we'll eat in a meal so we have enough for cold-meatloaf sandwiches.
(07/09/2007)

By Nancy in FL
New Ideas for Meatloaf
MY MOM'S MEATLOAF
2 lbs. lean ground beef, I use ground round or chuck
1/2 cup onions, chopped
1 cup green and/or red peppers, chopped
4 slices bread, cubed
1/2 tsp. garlic powder
1 egg, slightly beaten
1 cup unsweetened applesauce
1 tsp. salt and 1/4 tsp. black pepper
1/2 Tbsp. horseradish
Tabasco sauce to taste, optional
Cook vegetables slightly, cool. Combine all, but ground meat. Add meat; mix gently. Bake in
350 degree preheated oven for one hour (internal temperature 145 degrees) or until done. If needed, drain any excess grease after about 30 minutes in the oven. Drain again after meatloaf is cooked. Let rest 15 minutes before slicing.

I substitute the peppers with my own roasted red peppers for a change. Also, sometimes I use Stove Top stuffing, prepared according to the directions for something different. Put half of the meatloaf mixture in the pan, and then place the stuffing on top, and then top with the other half of the meatloaf mixture.

I use different types of bread or rolls for extra flavor. We love rye bread so I always use part rye bread with any other bread I have on hand. (07/10/2007)

By Laura
New Ideas for Meatloaf
My recipe for meatloaf is always a hit, so try it.
2 lb of ground beef
1 grated carrot
2 cups crushed corn flakes or 2 cups cheese crackers crushed
1 onion chopped fine
3 eggs
2 tablespoons Worcestershire
half a green or yellow pepper chopped (if you like)
salt and pepper
Mix it all, place in greased pan on a tray or you can use an upside down saucer placed in the pan. This allows the grease to go to the bottom. Pour a mixture of half cup ketchup and 1 teaspoon mustard on top of meatloaf. Bake 350 degrees F for 1 hour. (07/22/2008)

By Maureen B.
New Ideas for Meatloaf
I add salsa, Italian bread crumbs, an egg, to the basic recipe, wrap it twice in heavy duty foil and BBQ it, turn it every 10 minutes for about 45 minutes on med-hot heat, it's moist n yummy. Note, I wrap a lot of meats this way, always turn often and even the toughest cuts come out tender. Try it. (09/13/2008)

By Sharon
New Ideas for Meatloaf
My favorite way to make meatloaf is, instead of a whole loaf, I make it into individual patties. Maybe slightly larger than a hamburger patty. Grill them in my George Foreman Grill and they are wonderful.
Linda (01/24/2009)

By Linda