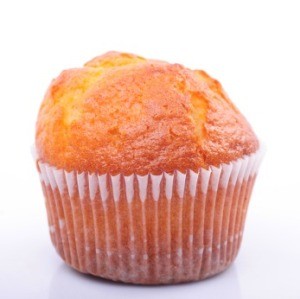 Ingredients:
Muffins:
2 cup flour
1/2 cup chopped pecans
1/3 cup sugar
3 tsp. baking powder
1/2 tsp. salt
1/2 cup orange juice
1/2 cup orange marmalade
1/4 cup milk
1/4 cup oil
1 Tbsp. grated orange zest
1 egg, slightly beaten
Topping:
1/4 cup sugar
1 Tbsp. flour
1/2 tsp. cinnamon
1/4 tsp. nutmeg
1 Tbsp. butter, softened
Directions:
Heat oven to 400 degrees F. Line 14 muffin cups with paper baking cups. In a large bowl, combine the flour, pecans, sugar, baking powder and salt. Combine orange juice, marmalade, milk, oil, orange zest and egg; add to flour mixture. Stir just until dry ingredients are moistened.
Fill muffin cups 2/3 full. In a small bowl combine all topping ingredients until crumbly; sprinkle evenly over muffins. Bake at 400 F. for 20-25 minutes or until toothpick inserted in center comes out clean. Serve warm.
By Robin from Washington, IA