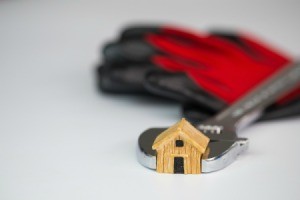 I didn't know if any of the organizations you would know of help young families repair their homes. I have a 1 year old and 1 on the way I don't have the money to fix my roof. My pipes are all bad, the floors are weak, and my siding is gone. I just don't know what to do. Any help would be great :(
By Martha S
Answers

March 5, 2014
0

found this helpful
What kind of condition was the house in when you bought it? Apparently, it wasn't in real good condition at the time. I would sell it as is and move into an apartment. At least in a rental you have to worry about repairs. I assume you have a Social Worker/Welfare Worker at the Department of Social Services/Welfare Office, if you are so low income that you need help with repairs. Talk to that person and see if they know of any available help. There is a lesson to be learned from this and that is to make repairs one at a time, as they are needed, instead of waiting until a lot of things need to be done. Isn't your significant other able to help with repairs. Before I go into detail about the only organization that I know of I'm going do some research and then make an additional comment.

March 5, 2014
0

found this helpful
The organization that I had in mind sounds like they only service low income elderly and disabled. Another thing would be for you to call Habitat for Humanity.
They might be able to help you. Also call 211, that is a nationwide helpline number. That keeps a list of different organizations across the country.

March 7, 2014
0

found this helpful
Hi - redhatterb usually has such good answers that it is unnecessary to add anything else.
I just wondered if you are renting or buying? How could you buy something in this condition? You could visit your local church and ask for advise as they usually have resources for you to contact.
I am sure you are receiving benefits for yourself and your children so why not ask some of your questions at the office where you apply for these?
Sometimes they can help with contacts where children are involved.
Sorry - but sometimes we all have to take responsibility for our own actions before we ask others for help (others who may be having difficulties through no fault of their own).

March 7, 2014
0

found this helpful
I would like to add - redhatterb has an excellent point about contacting Habitat but their program is not for everyone as you do have a thorough evaluation before they agree to help you.
I work with Habitat and theirs is not a "give away" program like so many other organizations.

February 28, 2019
0

found this helpful
They are asking for help, not a dam lecture!
Answer

this Question
We are in desperate need of a new roof. We have no money. We can see daylight through our bedroom ceiling. We are 65 years old and on SSI disability, have no credit, and no money. Our roof fell in in our bedroom. Since we can't afford a new roof and no one will give us credit, does anyone know of a resource for house repairs for low income individuals? I was not able to upload a photo.
Thank you.
By Chas and Barb
Answers

Joan
Bronze Feedback Medal for All Time! 186 Feedbacks
September 16, 2011
1

found this helpful
I just heard on the evening news that our local Habitat For Humanity has started doing some minor home repairs. What they were showing was homes being painted, things like that. So far they have done 50 homes, this summer and fall. You could also call the pastor of your church, he might know of people in the church that could help you out. Do you have any family that could help you. Most likely instead of getting a whole new roof, you would probably get patches.
You can also call 211, this is a nationwide organization that keeps a list of various non-profit groups that help people with various things or can help you find places that will help. There is also a program called Adult Services for Aging, located with the Department of Social Services, they might be able to give you some helpful advice. If you have a social worker they might even have some ideas.
Answer

this Question

I need home repair supplies to fix an RV to live in. I am in Texas, 75169.
Answers

Judy
Gold Post Medal for All Time! 677 Posts
July 5, 2019
0

found this helpful
I would contact social services and HUD.org.

July 6, 2019
0

found this helpful
I do not know of any organization that will help with supplies to repair and RV.
If you are a senior or disabled you can check the help for seniors/disabled in your area and just start filling out forms to see if anyone will offer any type of help.
If there have qualified reasons you need help you may be able to go to a fund raiser..
www.gofundme.com/.../fundraising-ideas
You may be able to get a government loan for supplies so check out the government sites.
Local churches sometimes will help if the reason for the need is necessary.
Answer

this Question