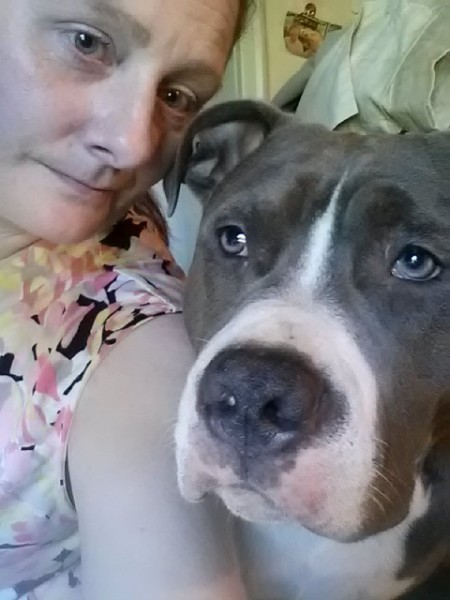 Your Pet's Age
6 months
Your Pet's Breed
American Pitt Bull (Blue Pit)
How and when did you get your pet?
We lost a beloved member of our pet family a year ago, he was a stray who adopted us and stole our hearts. We decided the hurt was too much to get another pet and go through losing it eventually, so no more pets. That year went by with less laughter, less opportunities to connect as a family, and was replaced with a dull void of having nobody or nothing to care for and love on. Many times I caught myself looking out the back sliding glass door to see what, Charlie Brown, was up to only to catch myself to late in realizing there was nobody to look for the yard was now empty.
We eventually came to a place where we agreed that life just had more joy in it with a pet. Even though we deeply were saddened by the loss of Charlie Brown, we realized that we would of rather had our good times and memories and yes even sadness than not to ever had had him at all. So we decided we were "open" to having a pet again one day if the opportunity presented itself. Several months later, it was a Friday, Mother's Day was that coming Sunday. It's kind of a sad day for me as my children are no longer in my physical custody. Out of nowhere, my husband pops into our room and basically drops this puppy right on the bed and then leaves. I was beyond surprise. Happy Mother's Day, I heard him yell as he ran out the front door to go back to working. He had already bought and paid for the puppy when it was born 6 weeks previous and had been waiting keeping the surprise the whole time for this weekend. To top things off he accidentally looks identical to Charlie Brown and we did not even plan that. It was a complete surprise to the both of us.
OsKaR DoO will be 6 months old tomorrow and there is much more joy in my life on a daily basis because of it.
What does your pet like to do for fun?
He likes to play with his cat, George.
Do you have anything else to share about your pet?
Yes he snores louder than anybody in the house and sleeps directly on his back with his front legs straight out in the air like he is flying, that's how he is named OsKaR DoO!!! with an emphasis on the DoO!!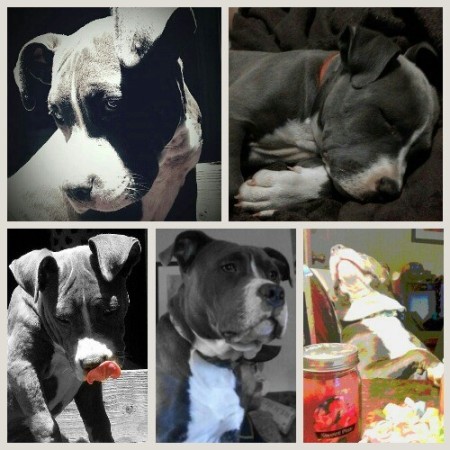 Add your voice! Click below to comment. ThriftyFun is powered by your wisdom!
October 21, 2015
0

found this helpful
Congratulations on your new pet! He looks like a great dog! I'm sorry I don't understand why he's named OsKaR DoO, though, or what it has to do with the way he sleeps?
Anyway, best wishes to you and OsKaR for many enjoyable times together!
October 29, 2015
0

found this helpful
Thanks so much! That's very kind of you :) In re-reading my post I see how you are confused about why he is named OsKaR DoO and the reference to his sleeping position just added more confusion. My explanation was lacking to say the least lol sorry about that. To me he just looks so funny sleeping like that with his arms out like he's a super hero in flight...(sound in trumpets "Do-do-do-do-dooh")so i had originally just called him oskar but in his sleep he always looks like he has something important to do...for some reason it just stuck lol i know its stupid and makes no sense i should of never tried explaining it because it makes no sense even to me lol but thanks for the nice feedback.
Also I looked at the pictures of you black and white cat, he is beautiful and seems like such a character!
January 27, 2016
0

found this helpful
Beautiful dog, really, but looks to me that he has outgrown his collar...don't want to mar that gorgeous blue coat! Awesome eyes, too!
November 17, 2016
0

found this helpful
Thanks! Yes, he is well into a larger collar now. Thanks for the observation though, and you were absolutely right looking back on the pictures. (They are from last year)
Add your voice! Click below to comment. ThriftyFun is powered by your wisdom!