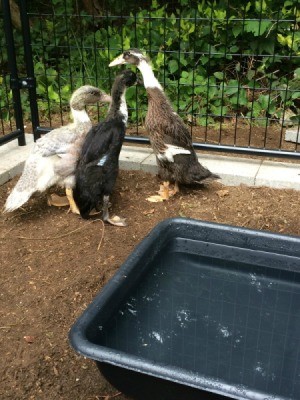 The main event this week was moving day! We purchased a large dog run at Costco and are working on modifying it so that it protects them from predators. We placed the placed the dog run on pavers, in part to level the area and to help with predators.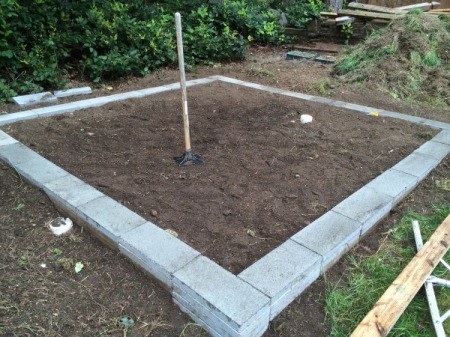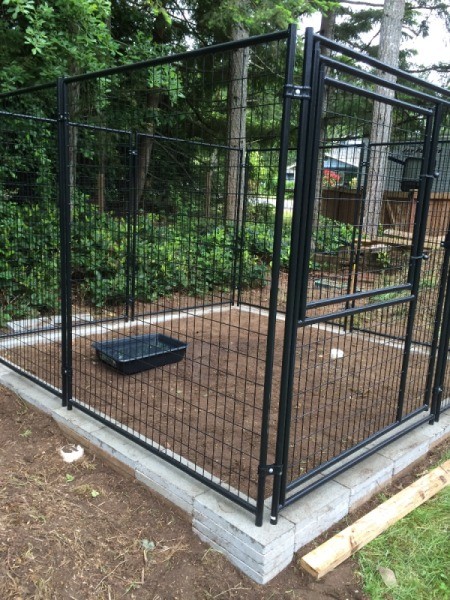 We will also be adding a wood and chicken wire roof, chicken wire around the lower portion of the sides, and a wooden frame around the bottom. This should help prevent even the most persistent predators from hurting them.
Until the modifications are complete, our ducks are only in the run during the day when we are home. We have a cement mixing tray filled with water for them to drink from and swim in. We are using their brooder box turned on its side for shelter, with a layer of wood shavings in the bottom.


They absolutely love their new space. We live close to a small airport and they are very suspicious of the planes when they fly overhead. :)
Previous Posts:
Our Runner Ducks (Weeks 4 and 5)