Runner ducks are flightless ducks that are slender in stature and stand very upright on their feet. They run instead of waddle and enjoy swimming as much as other ducks. It is fairly easy to tell the gender of adult runner ducks, males have a more curled tail and they don't quack.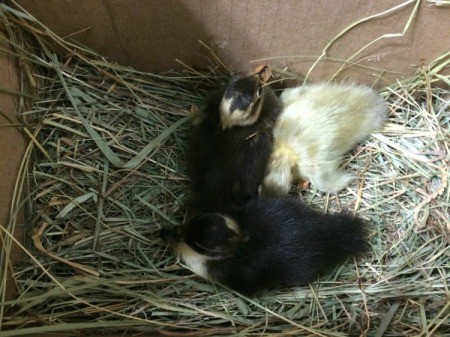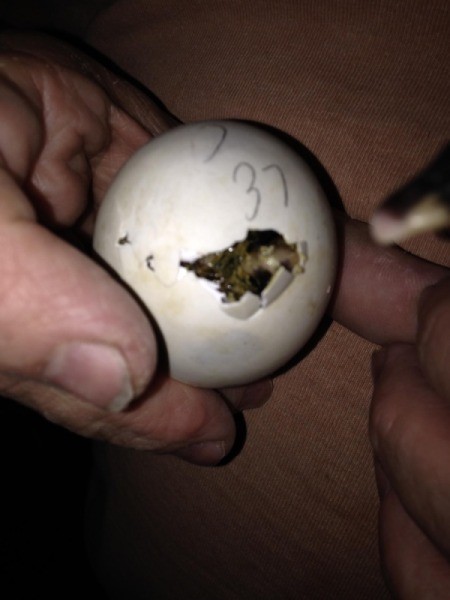 We recently got 3 baby runner ducks from a family member. The two dark colored ones were 2 days old and the light colored one had just hatched that morning. I am absolutely in love with them already. They have changed so much in this first week, I can hardly believe it.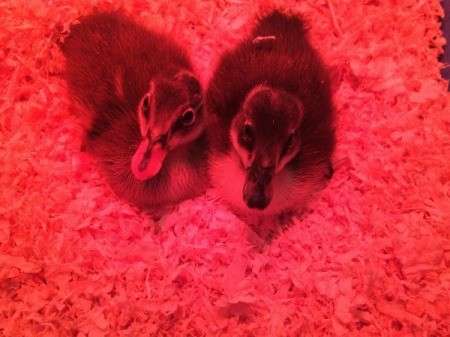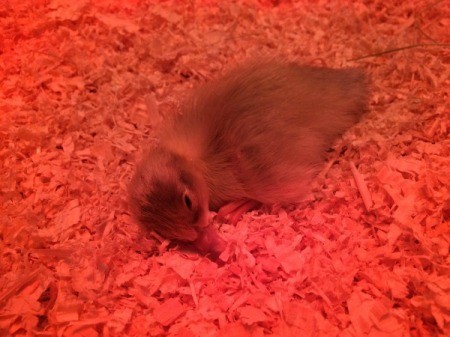 We were told to make sure that they learned how to drink by dipping their bills into a dish of water a few times a day but we found that the older ones had already figured it out and the little one learned from them on the first day. :)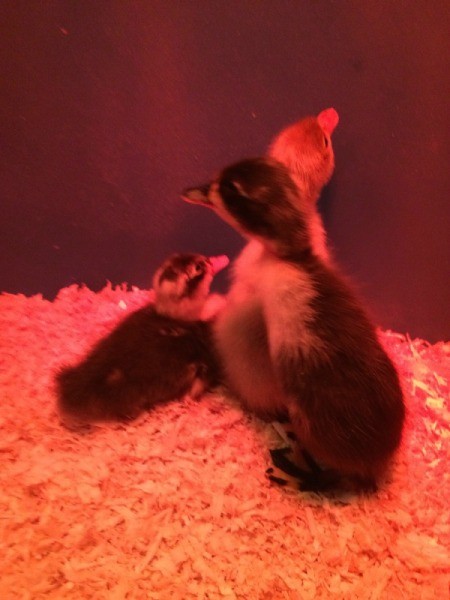 A few days ago we bought them a much bigger water dish (a large plastic plant saucer) so that they could play and drink in it. They were so excited and ran circles around the brooder box and through the dish for a good 10 minutes.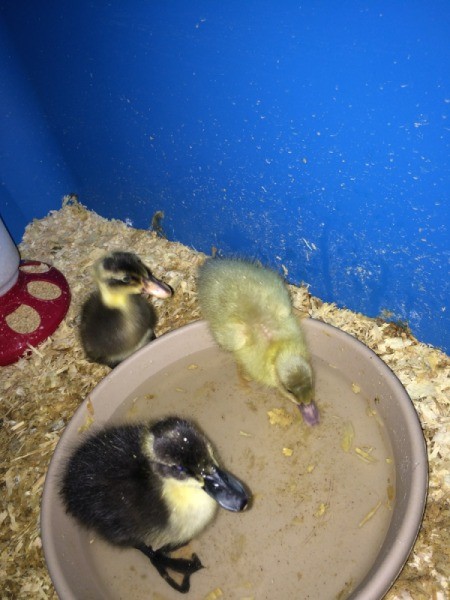 The food dispenser that we used for our chicks a few years back works really well for them too. It helps reduce spillage and waste, as well as keep them from pooping in the food.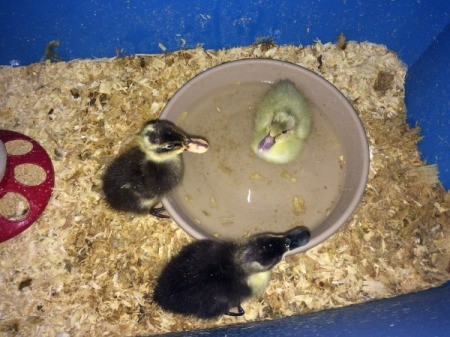 They are easy to care for, although it is even more necessary to change their bedding daily because of the water mess that they make. They grow much more quickly than chicks so we will need a large space for them soon. But for now a large plastic tub, covered with chicken wire, and a heating lamp is all that they need. As with any backyard fowl that you raise from babies, the more you handle them, the more social they will be with you.
The kids are really enjoying our new additions. Our teenage son even set up a baby monitor so he can listen to them in his bedroom. If you decide to get some, I hope you enjoy them as much as we do!