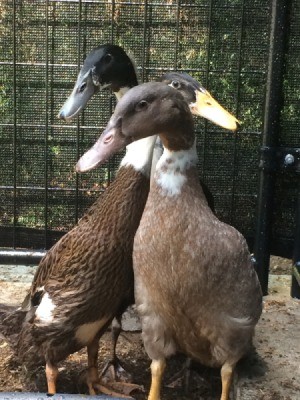 We officially have grown up ducks. There are little to no baby feathers on any of them, although the dark one has a funny little mohawk of baby feathers running down its neck still. They seem to have settled into their new home.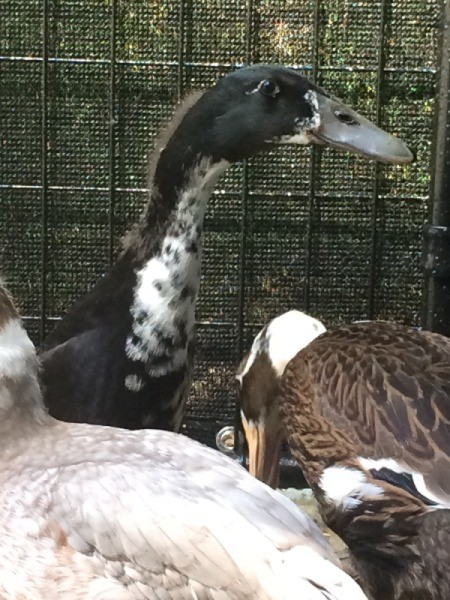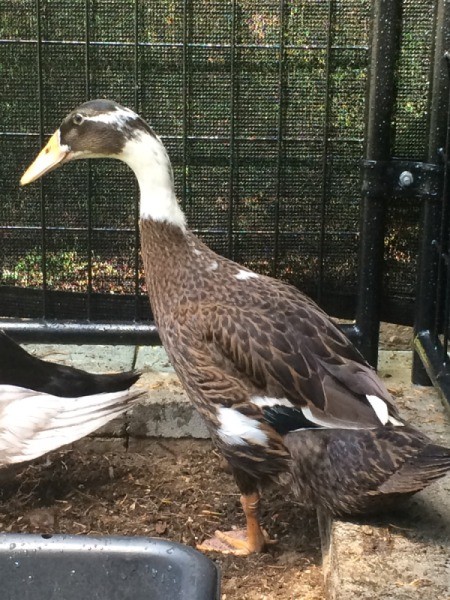 The coloring that is coming out on each of them is fun to see. The darkest one has an overall green sheen, as well as a patch on each wing that is very green. The lightest one is now very obviously a cross breed. It is likely a cross between a Indian Runner duck and a Muscovy duck. It has much larger feet, a broader chest, and stands less upright than the other two.
The big project this week was to secure the dog kennel by adding chicken wire to the roof. Despite my husband giving me a hard time about my excessive zip tie usage, I am confident that they are safe from predators now. It may not be the prettiest solution, but it works.
We used the included roof supports, them attached the chicken wire to those. I used large zip ties around the edges and at the top. Then I used small zip ties where the sections of wire overlapped. I staggered them to ensure that if a predator made it onto the roof, its weight wouldn't create a gap that they could fit through. Our next project is the stock tank pond and ramp.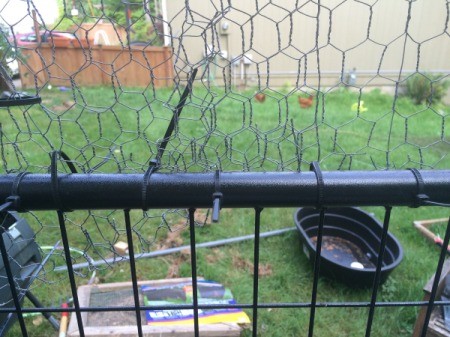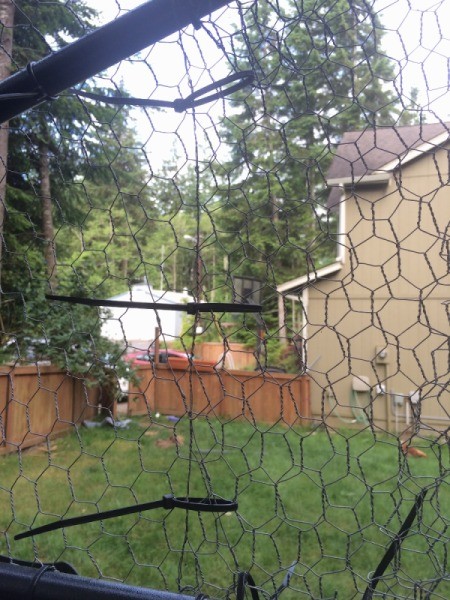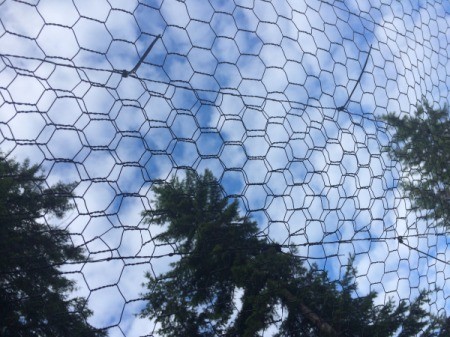 We are still uncertain as to the gender of each duck, but I am looking forward to naming them once we know. :) I hope you have enjoyed the updates as they grew up!
Our Runner Ducks (Weeks 4 and 5)