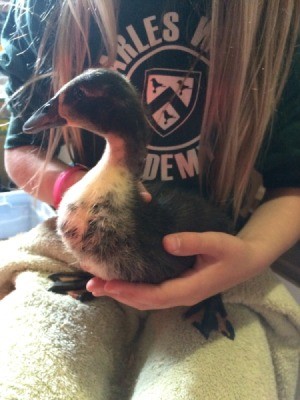 Our runner ducks are now 3 weeks old and have grown up so much. They seem to get taller by the minute and have distinct personalities. I am totally in love, which is good because they are ridiculously stinky!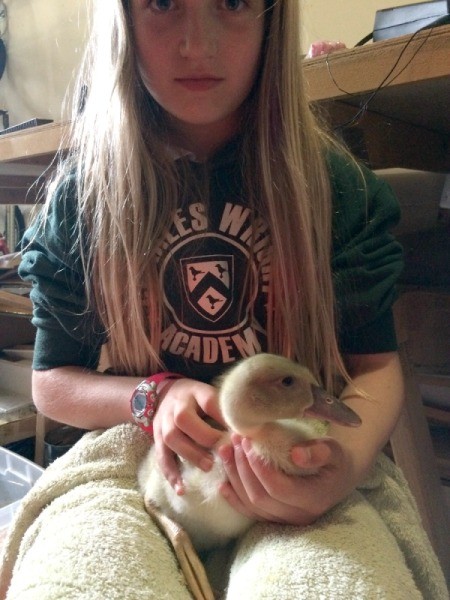 They adjusted well to their big moving day a few days ago. We are using an exercise pen. We laid down large puppy pee pads, then put down pine shavings. The pads help absorb some of the water they spill. You can change the pine shaving every few days, if you scoop up the poop daily. You will need to change the shavings under their water daily though.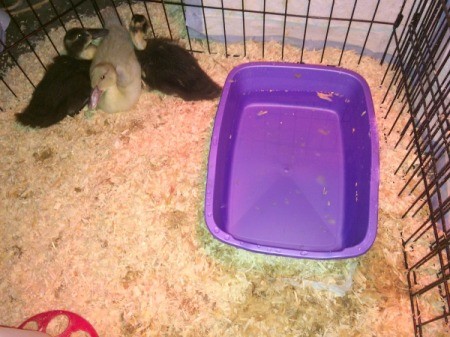 We are using a cat litter pan for their water now. They drink a lot and are also interested in playing in it so we needed a bigger container. They spend a lot of time in the water, which gets very dirty, so that has to be changed multiple times a day.
Once they have all of their grown up feathers they can be moved outside permanently. Until then, we will likely take them outside each day, for some supervised play time. :) We will probably have a swimming pool outside too.
Previous Posts: