Our ducks are getting bigger and stinkier by the day! They are definitely outgrowing the pen in the garage and will be moving outside very soon. They really need more space and a bigger pool of water to play in.
Week 4
was the last week that we used the heat lamp. They rarely laid under it, but I left it on a little longer since some nights are still getting chilly. It is tough to keep up with their food needs and keeping their water even close to clean.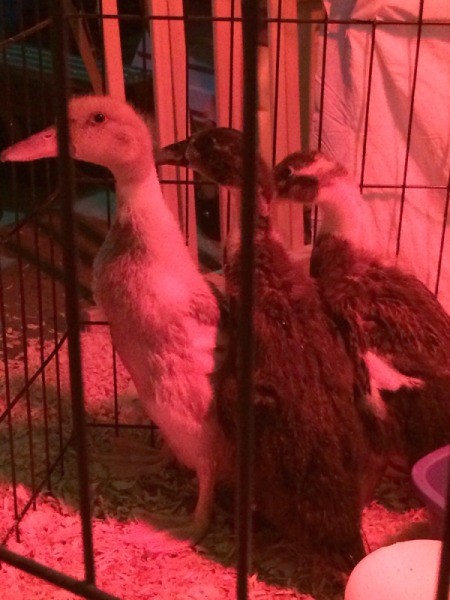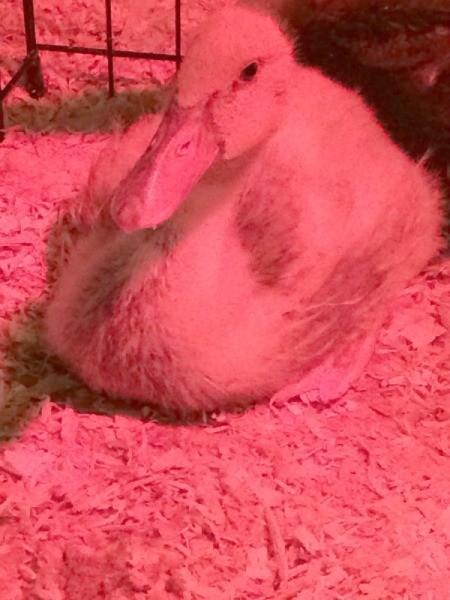 Week 5 has been fun! We took them outside for the first time and used a cement mixing tray as a pool. I decided to corral them in some of my spare potato frames so that I didn't have to chase them around the yard when it was time to go back inside. Plus I figured that since it was their first time outside they might feel more secure inside their little fence.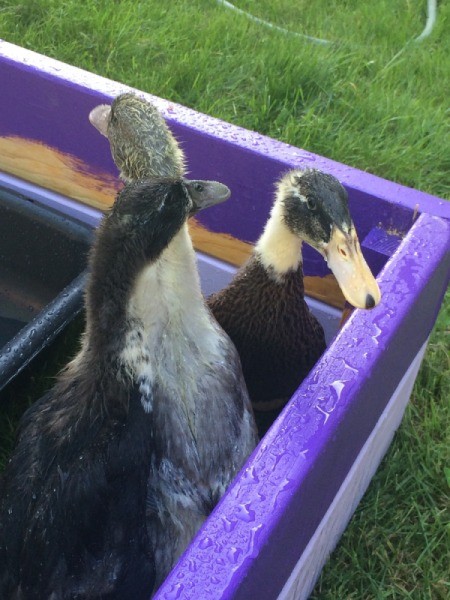 They absolutely loved their pool of water and equally enjoyed the mist setting of the hose when my son was filling it up! They preened, drank, and swam around for almost an hour.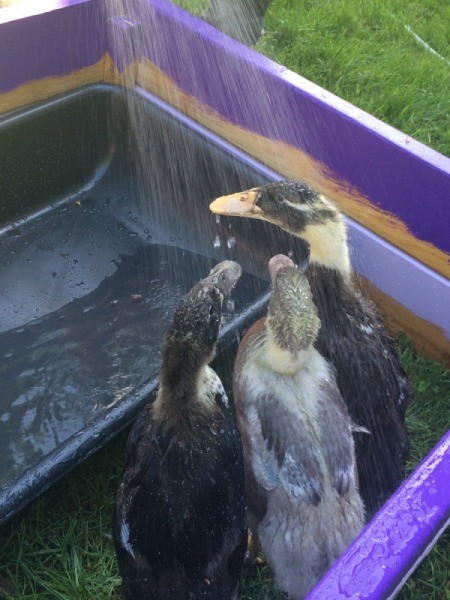 Sitting with them outside also gave me a chance to observe the changes that they are going through more closely. They have tons of adult feathers coming in. It appears that our light colored one is likely a cross breed. It has much larger feet (despite being younger), stands a little less upright, and has a different shape to its head. All 3 have amazing color variations and I can't wait to see how they will look once all of their feathers come in.


Our kids are really enjoying them, our youngest was beside himself watching them play in the water. Remember that if you have young children around birds it is important to be diligent in washing their hands and keeping them from putting their mouths on things that might be contaminated to avoid salmonella. They are more susceptible than adults to severe illness and even death from it.


Previous Posts: