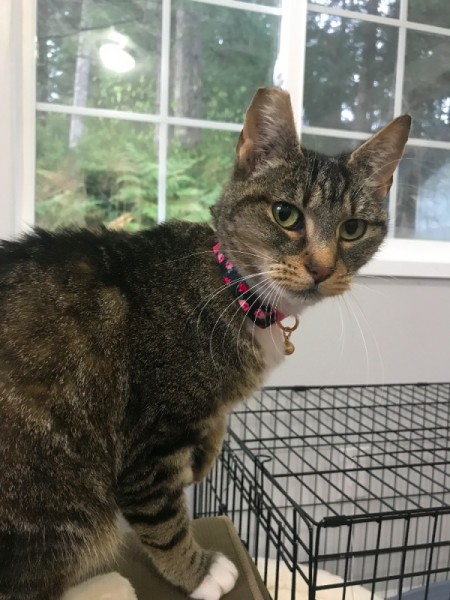 Your Pet's Age
3 yrs old
How and when did you get your pet?
PB Jelly turned up in our front yard in August. She was very shy and although she would hang out in the front yard, she would only watch us from a safe distance. She loved to sit on our fence, just out of reach. Sometimes she would venture to our backyard to lay on the block wall, to sun herself. She wasn't afraid of our dogs when we would take them outside and she never bothered our chickens when they were out looking for bugs.
Over the course of a week or so she ran away less frequently when I would approach her, so I decided to feed her since she was so thin. That was all it took. I was in love and so was she. She would return to our yard every morning and every evening to eat.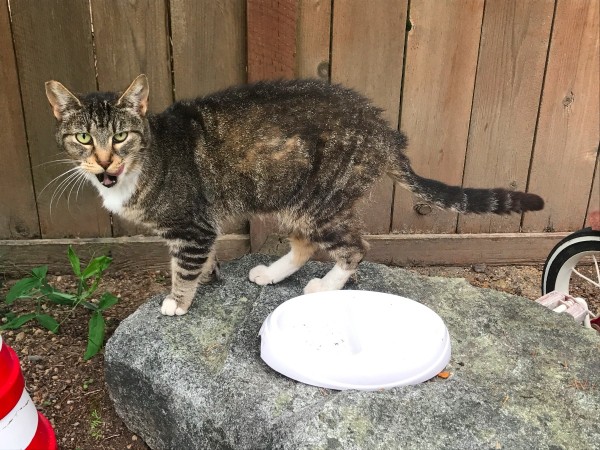 My plan was to gain her trust, then bring her to the local Humane Society so that she could find a family before the weather got yucky. I called to find out what the drop off times were and mentioned that her ear appeared to be clipped. The woman informed me that a clipped ear indicated that the cat had already been through a catch, neuter, and release program, making her ineligible for drop off. She said that if I was concerned about her health, I could take her to my personal vet. After I got over being frustrated, I decided that taking her to our vet was the best idea and we would make her our office cat.
At the vet we discovered that other than being thin, she is completely healthy! She wasn't even infested with fleas. That meant that she could move straight into our office, where she would be safe and cozy.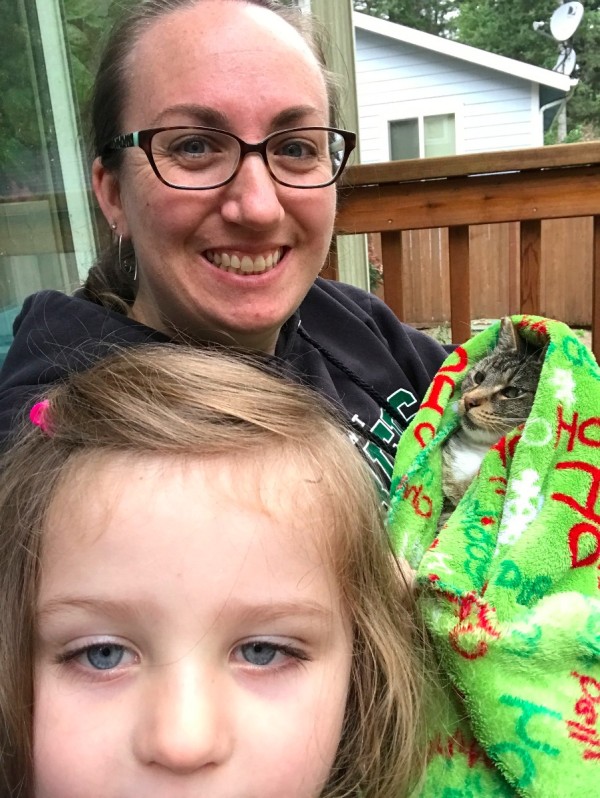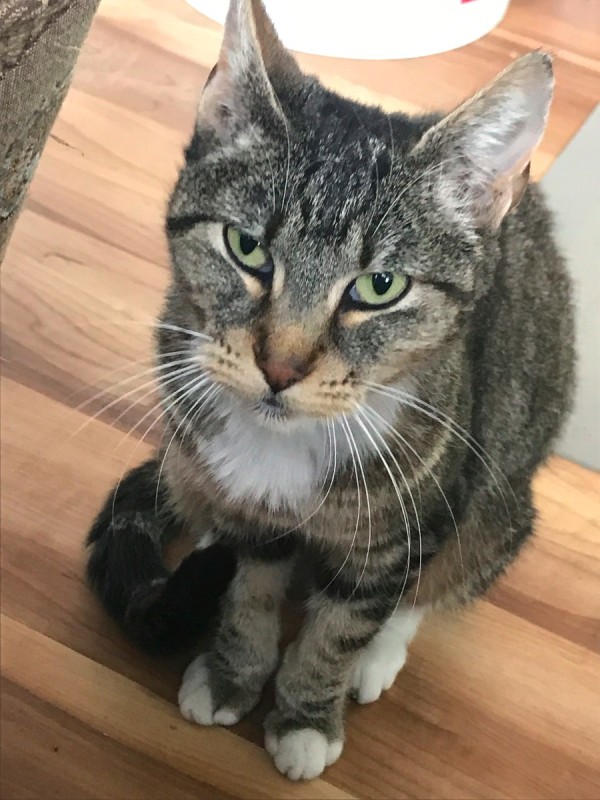 She has taken to being the queen of the office quite well! She has two cozy beds, food and water are never in short supply, and someone is always around to love on her.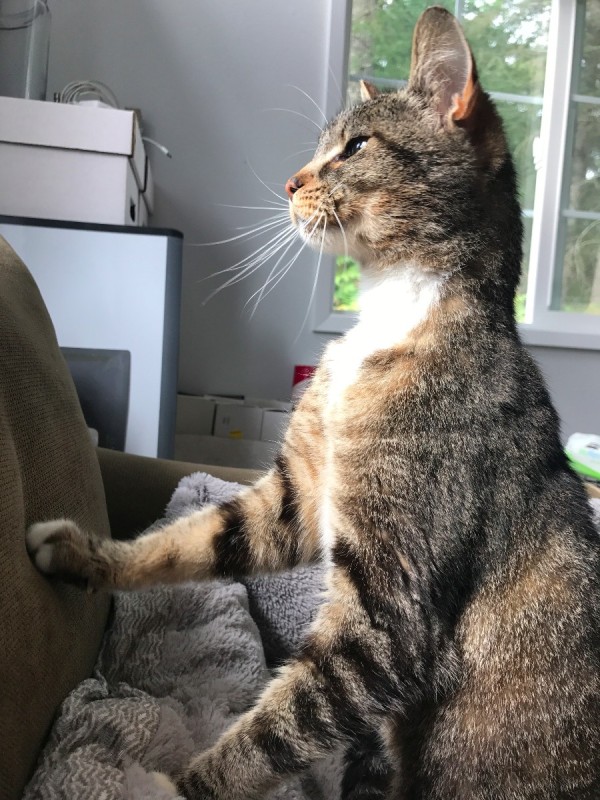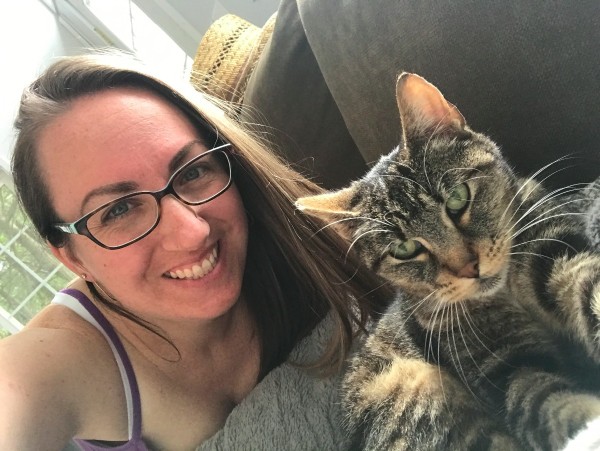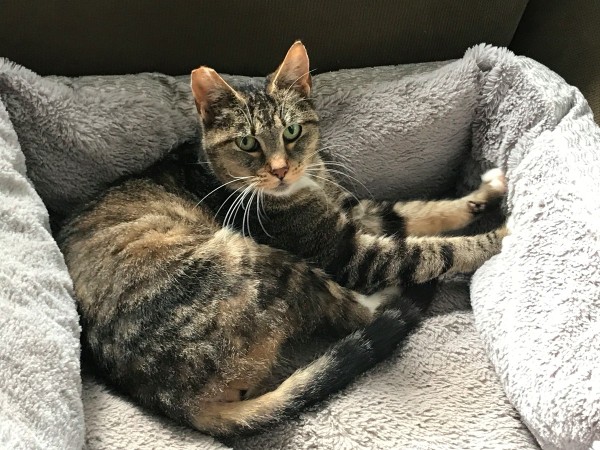 What does your pet like to do for fun?
She loves having her belly rubbed and her chin scratched. She never stops purring. She isn't interested in toys, but my son is clearly going to keep trying. :)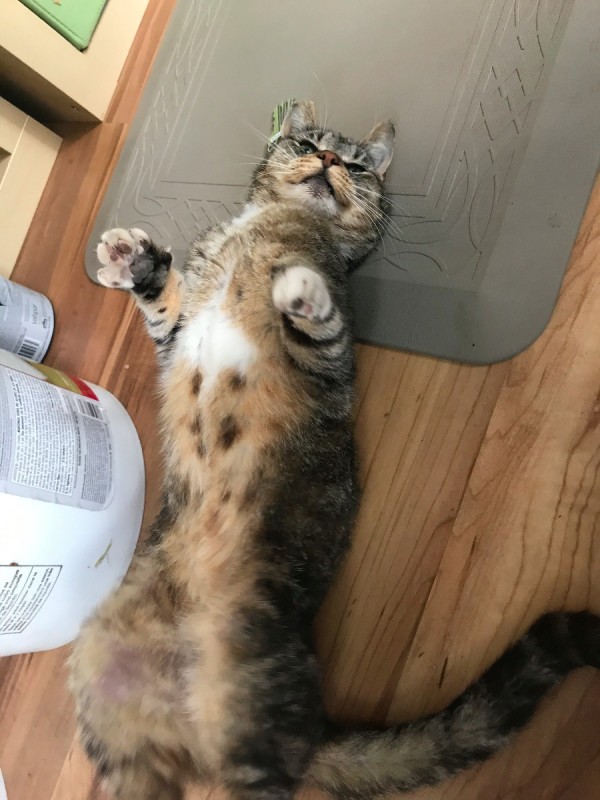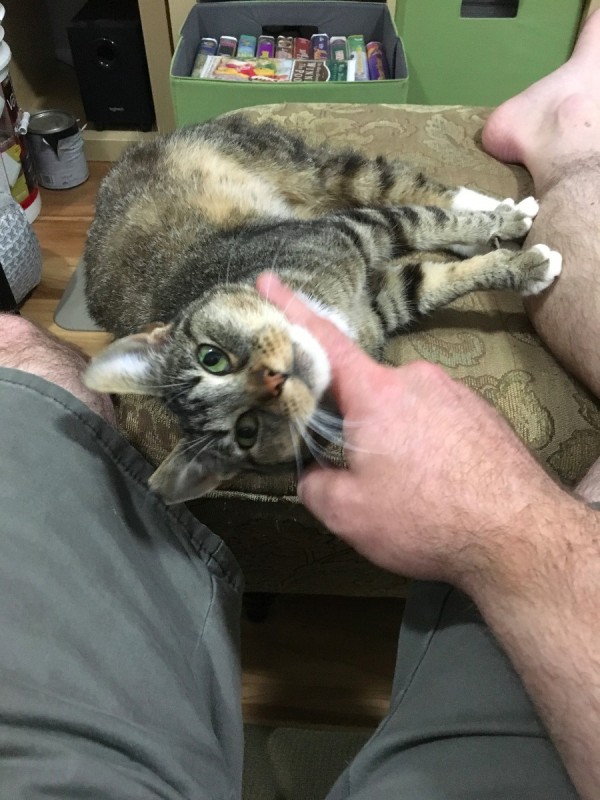 Do you have anything else to share about your pet?
She adores our 3 yr old son and he can't get enough of her! He chose to name her PB Jelly and tells everyone he meets all about her. Even prior to moving her into our office, our son would go out to the front yard, to talk to her while she ate her food.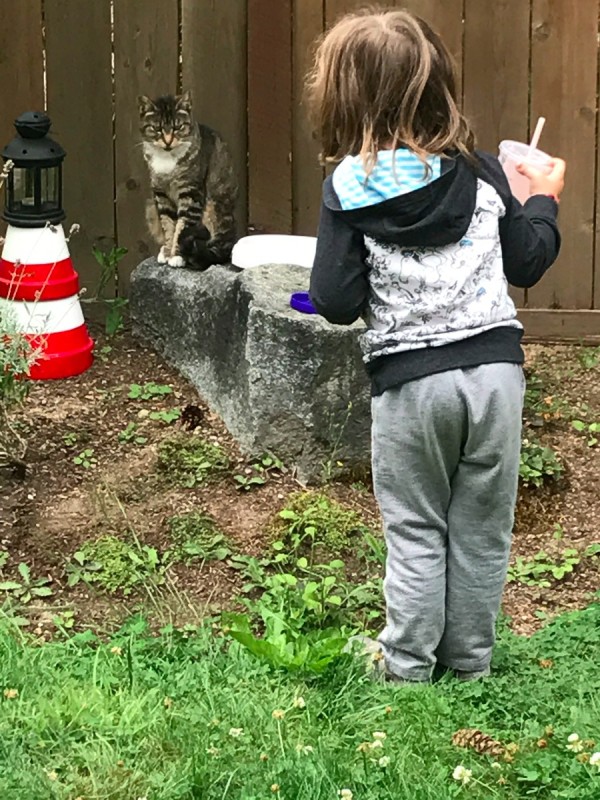 Add your voice! Click below to comment. ThriftyFun is powered by your wisdom!
September 24, 2017
0

found this helpful
PB Jelly, I don't know you but I love you! What a great story of her everyday life and of the joy she brings you all. :)
September 25, 2017
0

found this helpful
What a great story..
A Cinderella story and now a Queen with lots of servants.
Adorable
October 20, 2017
0

found this helpful
What a beautiful love story! Great pictures too!
Add your voice! Click below to comment. ThriftyFun is powered by your wisdom!