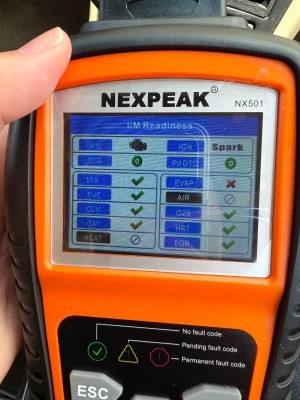 Last year, one of our cars did not pass smog the first time around. We had to pay the regular smog fees, then a retest fee when the car passed the second time around. It would have passed if we knew the basic knowledge so this year, we made sure our car will passed before going.
The main reason our car didn't pass smog was because the car wasn't being driven regularly. Between the pandemic, work from home - the car doesn't get driven only to run errands but that's only a few miles and down the street. There is a certain drive cycle you have to complete for your car if it isn't being driven regularly on both city/highway.
Tips I learned to not make the same mistake as last year:

If you have any lights on your dash, especially a "Check Engine light, your smog will not pass. Do not go!
If you recently disconnected your battery or changed your car battery, your smog will not pass. (You need to drive at least 50 miles more or less depends on the vehicle.).
If you have not driven your car regularly, you will need to research your vehicle online with the make, model and search for it's drive cycle instructions.
Example Search: 1998 Honda Accord Drive Cycle and follow the instructions.
Other tips:
Try not to get a smog when your oil is due for a change.
Make sure all your fluids are updated and your fuel tank is at least 3/4 full.
You can YouTube instructions for drive cycle for your car if you're confused on the instructions.
Lastly, this is ideal:
If your car is on the older side and you're unsure if your car will pass smog having an od2 scanner will help dramatically. Some shops can do a free check for you (call around and ask), or maybe your neighbor, friend, family has a scanner you can quickly borrow - results are instant takes less than 2 minutes. They also sell this for as low as $25 on Amazon - this is a good investment if you have a lot of older cars. With this od2 scanner you will be able to scan and check if there are any issues with your car and there is a "I/M Readiness test that will basically tell you if you'll pass smog or not. If you have any failures it'll indicate it and you can search the error online on how to fix/solution to get it to pass. In the photo you see EVAP is X (but that is not tested for my vehicle and I had a green light with no fault code.)
Conclusion: My car passed smog smoothly this time around so I saved money not having to pay that extra retest fee!