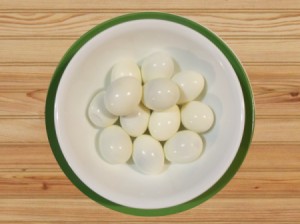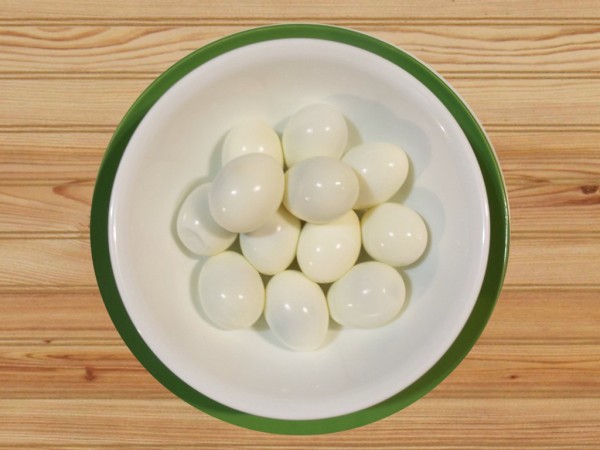 I just did something I'm sure I've never done, before. I peeled an entire dozen eggs and did not tear a single one, not the tiniest bit. Not only was it the fastest I ever peeled a dozen eggs, most of the shells came off in one piece.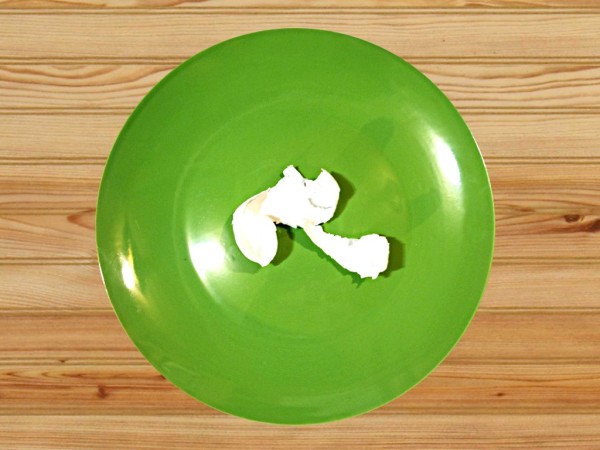 I used a combination of techniques. Be forewarned, if you've huffed a pack of Camels a day for the last 30 years, I suggest you not try this tip.
After boiling the eggs, I allowed them to cool enough to handle. Then I took an egg from the water. I rolled it on a hard surface til the shell was cracked all over. Next, I picked loose from the small end, (the large end may work better. Feel free to experiment), enough shell to make an opening about the diameter of a pencil eraser. I made sure to pick through the egg membrane.
I held the egg with the 'opening' up right, under the faucet for a split second. This wetted the opening for the next step. Then I cupped my fingers and thumb around the egg, leaving an area exposed that would fit my lips.
I blew, nice and hard.
I heard a 'pop' as the shell and membrane separated from the egg. Then I returned the egg to the faucet stream, rubbed the egg a little and the shell simply fell off.
Maybe I did a better blow on some of the eggs because I blew several of them right out of the shell. It does take a hefty blow to do this, but if I can do it at 73, I think most younger people could. If you need assistance ask someone to blow for you.
And now, for speed, ease, and uniformity, I will quickly grate, rather than mash or chop, this chilled dozen eggs in preparation to making a delicious egg salad. One that includes a hint of garlic powder, a little something I learned right here on ThriftyFun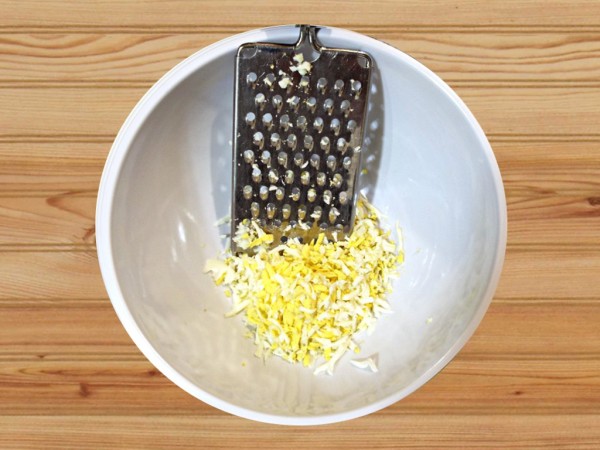 Note: Eggs can be blown right out of the shell with no peeling at all. This requires more lung power than a lot of people have. That's why I suggest peeling them under running water after they have been blown.