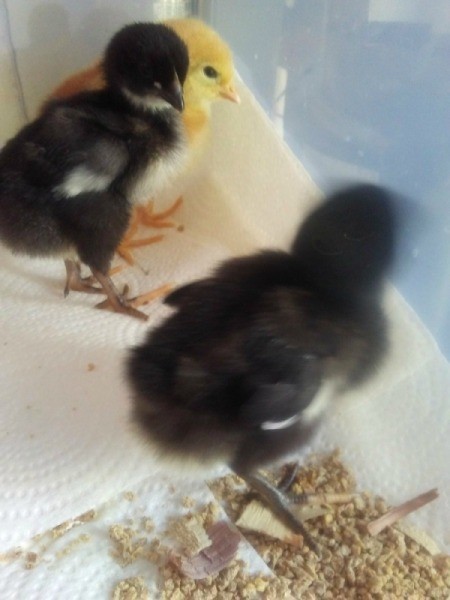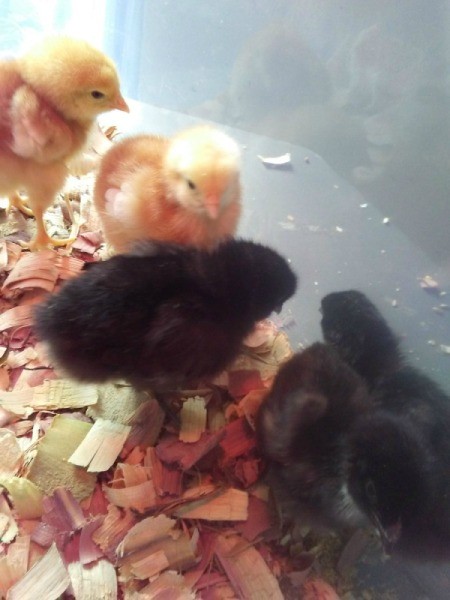 Your Pet's Age
They are a few days old, our pet rooster Phoenix needs some friends, and once these babies grow up they can play together ;)
Your Pet's Breed
Phoenix is an around 8 year old Wyondette and Frizzle mix. I got him from a dear friend. These are pullets and no breed was specified, and there are six of them.
How and when did you get your pet?
These are Tractor Supply babies. There are 3 black and white chicks and 3 yellow chicks. Two of them have homes to go to when they are older. The rest are staying with us.
What does your pet like to do for fun?
They are at the age where they are most concerned about eating, drinking, and staying warm. They are so tiny at this age, it is amazing how perfect they are. Phoenix struts around the brooder looking at them, peering up to see where all the little peeps are coming from.
Do you have anything else to share about your pet?
They grow so fast and they are so easy to keep. Phoenix, our pet rooster, knows how to clap his hands, say 'bless you' when you sneeze, and 'take a bow' for applause. I will probably train these if they grow up to be a theatrical 'ham' like Phoenix is ;)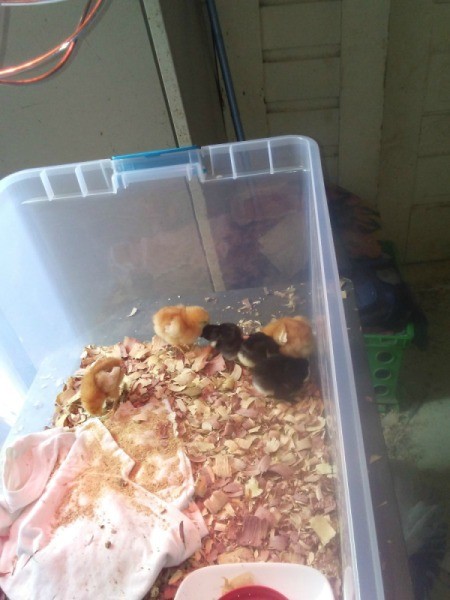 Add your voice! Click below to comment. ThriftyFun is powered by your wisdom!