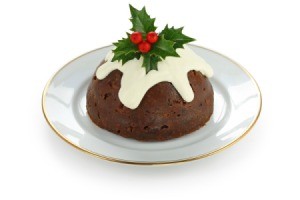 Really is very good!
Ingredients:
12 plums, pitted and halved
1 cup white sugar
1/2 cup water
2 Tbsp. tapioca
1/2 tsp. ground cinnamon
2 1/4 cups all-purpose baking mix
3 Tbsp. white sugar
2/3 cup milk
3 Tbsp. margarine, melted
Directions:
Preheat oven to 350 degrees F (175 degrees C). In a 2 quart baking dish, stir together plums, 1 cup sugar, water, tapioca, and cinnamon. Bake in preheated oven for 25 minutes. (Or 15 minutes in microwave.)
Preheat oven to 450 degrees F (230 degrees C). In a medium bowl, stir together baking mix, 3 tablespoons sugar, milk, and melted margarine to form a shortcake dough. Drop dough by spoonfuls onto baked plum mixture. Bake in preheated oven 10 minutes, until golden brown. Let cool slightly before serving.
By Jodi from Aurora, CO

likekinds
Gold Post Medal for All Time! 523 Posts
I bought a can of purple plums at the Dollar Tree. I wasn't expecting much as I had eaten only fresh. To my surprise, they were very good. Their particular taste caused me to think they would make a delicious plum pudding.
I've never made nor tasted plum pudding. Do any of you have a favorite recipe you'd like to share? Please and thank you.
Answers

DCA
Bronze Answer Medal for All Time! 220 Answers
September 2, 2016
0

found this helpful
Plum Pudding is not made with fresh or canned plums but rather with dried plums or prunes and is not a pudding as you may think. There are many recipes for "plum pudding" online; a very easy search will produce recipes for more of a cake dessert as they often contain suet, bread crumbs, flour, molasses, prunes, etc.
However, you may be more interested in a plum pie or cobbler as these are made with fresh and canned plums and a cobbler or pie crust. Search for plum pie or cobbler online.

likekinds
Gold Post Medal for All Time! 523 Posts
September 2, 2016
0

found this helpful
The culinary art does allow for adaptation and interchangeability within recipes for most dishes. I'm sure this holds true for plum pudding.
You are correct concerning the ease of an online search. Within 0.56 seconds, I received about 86,000 results when querying recipes for plum pudding using canned plums. The first three:
ifood.tv/.../plum-pudding-canned-plums
www.recipelink.com/.../21812.html
www.dianasdesserts.com/.../Recipe.cfm
In the event there is an official list of plum pudding ingredients, general consensus would most likely override any official dictates.
ThriftyFun is all about sharing. There is a fellowship, if you will, among most it's members. They have a healthy interest in the likes, dislikes and preferences of other members. Yes, I could have searched online for a plum pudding recipe, but then, I wouldn't have had the pleasure of knowing a fellow member cared enough to share one of their favorite, tried and true recipes with me.

September 5, 2016
0

found this helpful
This is not what you asked for because my mum isn't around to ask yet but you must try this if possible:

September 5, 2016
0

found this helpful
And by the way, reading the comments above, I think the amazing thing about ThriftyFun is that we do come here with our own modified versions of adaptations of recipes we have either found or been passed down from generations. A lot of times I post my recipes here because they're my own versions that I REALLY want my ThriftyFun family to try.
A search on the internet doesn't have the same touch. I promise to share my modified version of my family plum pudding ASAP!!! ;)

September 13, 2016
0

found this helpful
I got a hold of a family recipe. I need to convert the measurements for you! I am also keen on making it first. I don't think it's been used for decades :o
Answer

this Question